Norman ready to challenge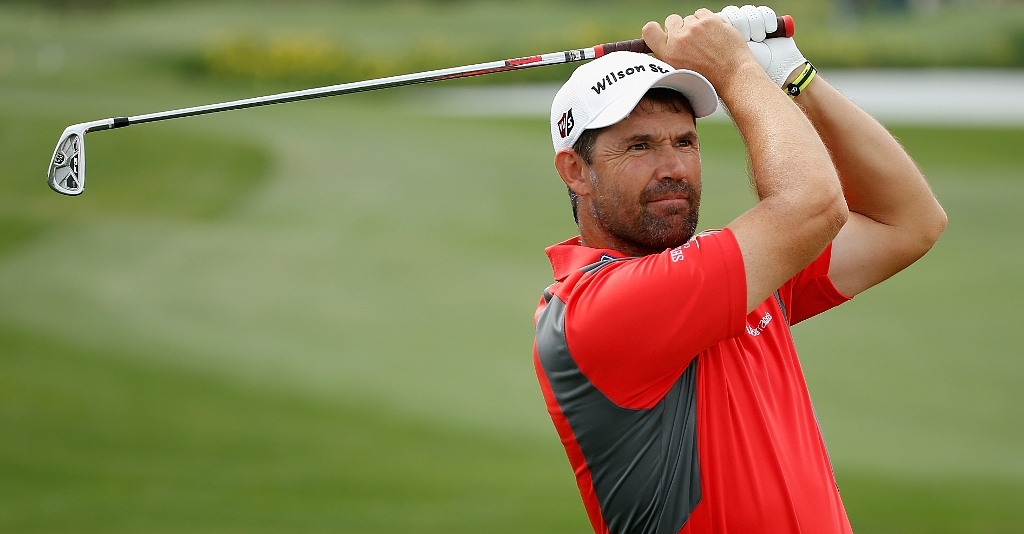 Greg Norman hopes he can put on a show again at the scene of the first of his two major victories.
Greg Norman stood on the side of the 18th green at Royal Birkdale 12 months ago and gave every budding sportsman a lesson in how to handle adversity.
The 'Great White Shark,' as he has been known throughout his career, had just blown a two-shot lead going into the final round to finish third in The Open at the age of 53.
But his departing speech was an inspiration
Norman said: "A lot of people should take stock no matter how old they are. If you really want to chase a dream you can go do it.
"Even though there was failure at the end of it for me I still put myself in a position to really show a lot of other people that you can do something if you really want it."
At 54, Norman will be back at Turnberry this year. Back at The Open with his wife, tennis legend Chris Evert. Still dreaming.
Dreaming of the summer of 1986 when he turned up on the west coast of Scotland and finally won the first of his two majors to prove that he was not a choker.
To prove that he could hold it together when the weather was brutal and the competition fierce.
Norman's 63 in the second round of that championship remains one of golf's greatest rounds. His brilliance over the weekend saw him win by five shots during a year in which he led all four golfing majors, only for fate and perhaps nerves to conspire against him in the other three.
So near yet so far was to become a recurring theme in Norman's career, epitomised by that humiliating afternoon in 1996 when he threw away a six-shot final-round lead to hand the Masters title to Nick Faldo.
There is no doubt the Australian should have won more than his two majors – his second also coming in The Open at Royal St George's in 1993.
But there is also little doubt that Norman is one of the most revered and respected of golf's senior statesmen.
That position was cemented last year when his golf once more made back page headlines and his marriage to Evert hit the front pages.
So brilliant was his shot-making that the press corps were flicking through the history books, preparing to cite other examples of sporting longevity such as Stanley Matthews' last match for England at 42, George Foreman's heavyweight title at 45 and Lester Piggott's comeback to win the 1990 Breeders Cup mile on Royal Academy at the age of 54.
In the end Old Tom Morris did not need to worry. He still remains the oldest winner of the Open at 46 in 1867, while Julius Boros, who lifted the USPGA title in 1968 at 48, is still the oldest major winner.
But you can be sure Norman will tee off at Turnberry believing in a deep recess of his mind that the miracle of a third major might still happen.
That is how his competitive mind is wired, ever since he was a £15-a-week golf assistant at Royal Queensland, where he employed his burgeoning talents as a teenage golfer to hustle a living from club members.
"That taught me how to play under pressure," he remembers.
"There were times when I literally could not afford to lose. Once, I was £450 down with three to play and I had about £200 in the bank. And I needed that to buy an airline ticket to take me to my first big tournament.
"My opponent asked if I wanted to double everything. I agreed, finished par, birdie, eagle and won. It paid for my ticket."
It was the beginning of a career crackling with flair, skill and charisma which saw him win more than 80 titles in 13 countries, win more than £16million in prize money alone and hold the number one spot in the world for six years, until a certain Tiger Woods came along.
Last year Norman reminded us of just how heady those times were.
With his parting words he also restored our belief in the fundamental values of a sporting champion.
True champions know how to lose, just as serenely as they understand how to win.