Norman hasn't given up hope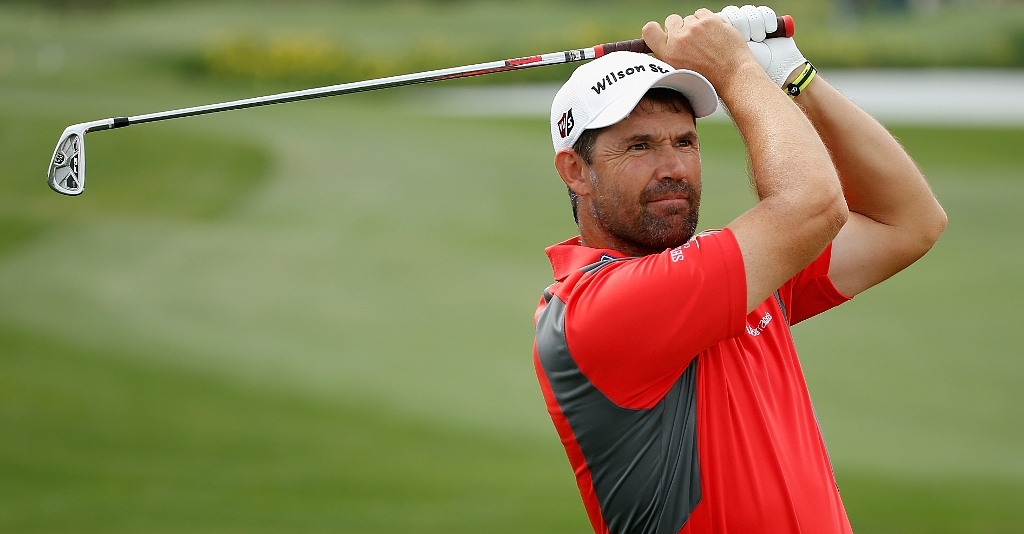 Greg Norman hasn't given up on winning the Presidents Cup – even though his men have a mountain to climb to do it.
Greg Norman hasn't given up on winning the 9th Presidents Cup in Melbourne – even if his men do have a mountain to climb in Sunday's singles.
His host team must win nine of their 12 matches after they finished Saturday's two rounds trailing 13-9 in wet and windy conditions on a day of mixed fortunes at Royal Melbourne Golf Club.
The Internationals edged the tourists in Saturday's final fourballs matches 3-2 but the damage had been done earlier when their traditional Achilles heel, the foursomes came back to haunt them and saw them crushed 4-1.
"It could have been really close today, but you know, right now, we have got our backs against the wall, no question about it," Norman told the media afterwards
"But you've got to believe that you can come back and win nine matches out of 12.
"I believe the guys can. I have not heard any grumblings or rumblings in the camp. All of the guys want to do is get warm, eat and go back to bed."
Norman's team trailed 12½ to 9½ going into the final day of the 2009 tournament in San Francisco but went down 19½-14½ as the US secured their sixth Cup from eight tournaments.
The Internationals would have to beat the United States's 1994 Cup effort when the Americans won the last day's singles 8-4 to clinch the inaugural trophy 20-12.
Norman has turned to Saturday's hero Kim Kyung-tae to get the Internationals off to a winning start against the US latest golden boy Webb Simpson.
This after the little-known South Korean had calmly rolled in a six-foot putt on the 18th to upset Tiger Woods and Dustin Johnson and give the hosts a much-needed 1-up fourballs victory.
South Africa's Charl Schwartzel takes on Bubba Watson in the following match-up, while Australia's Adam Scott has task of taking on unbeaten Phil Mickelson and fellow Australian Aaron Baddeley Tiger Woods in later clashes if the tournament goes as far as Norman would like to see it go.
Fred Couples stands on the brink of a second straight Cup win and paid tribute to Nick Watney and Jim Furyk who withstood a late challenge from Adam Scott and Ernie Els to seal a final vital point in the fourballs matches.
"We just finished an hour ago with Nick Watney and Furyk winning a huge point and we have not even had time to really sit down with them and tell them how, you know, like Greg used the word 'proud', we are," Couples said.
"If I was a basketball coach and they played like this, I would probably get used to it. But when you only do this every two years and you watch them play in a downpour in 50-degree weather, and we needed those two points really bad and they got them for us its so exciting.
"When we get back there, we will get the old guys, as we did on the team bus, to tell them, this is far from over, and you need to go out and everyone needs to win a point."
The final day's singles face-ups:
(US names first):
Webb Simpson v Kim Kyung-tae (South Korea)
Dustin Johnson v Charl Schwartzel (South Africa)
Bubba Watson v Ryo Ishikawa (Japan)
Bill Haas v Geoff Ogilvy (Australia)
Hunter Mahan v Jason Day (Australia)
Nick Watney v KJ Choi (South Korea)
Phil Mickelson v Adam Scott (Australia)
Matt Kuchar v Retief Goosen (South Africa)
Jim Furyk v Ernie Els (South Africa)
David Toms v Robert Allenby (Australia)
Tiger Woods v Aaron Baddeley (Australia)
Steve Stricker v YE Yang (South Korea)