Noren wins in wind-lashed Stockholm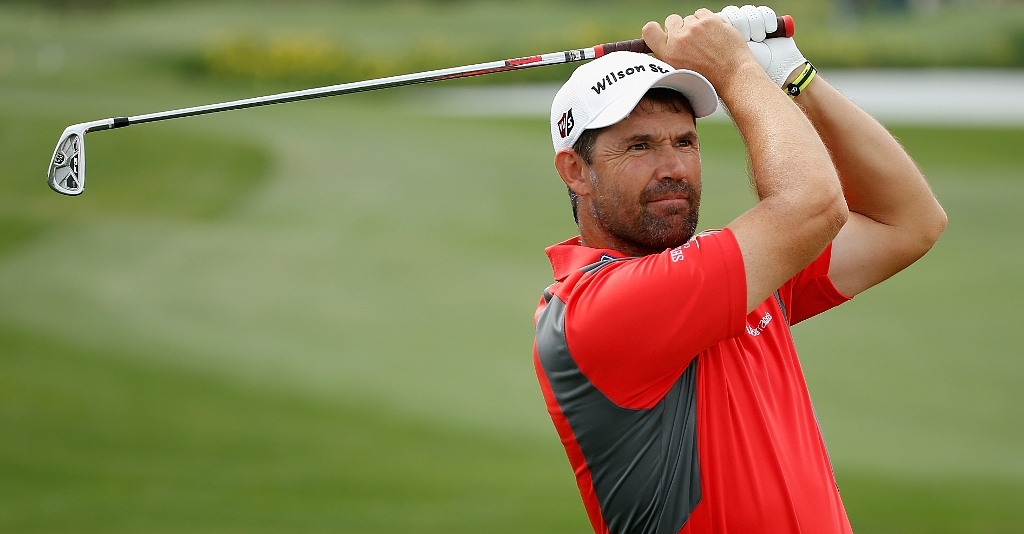 Alex Noren finally won the Nordea Masters by eight shots on Sunday – thanks in part to the 11-shot lead he started with.
Alex Noren started and ended his final round with birdies and although there were five bogies and a double bogey in between, he never looked like losing the Nordea Masters in home-town Stockholm on Sunday.
This because his spectacular record-breaking 9-under 63 on Saturday had allowed him to tee off on Sunday morning with a stunning 11-shot lead and so while his closing 5-over 77 cost him five shots and brought his total down from 20-under to 15-under, it was more than enough to hold off the field.
And this on a day made enormously difficult by a howling wind that lashed Stockholm's Bro Hof Slott Golf Club throughout and prevented all but Englishman Richard Finch from breaking par.
As it was, Finch shot a sparkling 3-under 69 to finish in second place at 8-under and seven shots behind Noren. And he may well have got a lot closer had he not triple-bogeyed the dreaded 17th were he missed its feared island green and found water.
An unheralded young Swede Niklas Lemke was third at 5-under after a closing 73 while Australian Scott Hend and Spain's Pablo Martin shared fourth place at a distant 4-under.
Bubba Watson, Noren's final-round partner, and the other highly ranked American in the field, Dustin Johnson, both finished a further shot back in a tie with Indian No 1 Jeev Milha Singh and South Korean young gun Seung-yul Noh on 3-under.
Noren admitted afterwards that the 17th hole had been on his mind throughout his see-saw round and when he had to watch fellow Swede Christian Nilsson finding water with three shots before finally landing a ball on the green and walking off with a nine, it hardly helped settle his nerves.
But when he followed Watson onto the very heart of the green with a seven iron, the 29-year-old visibly relaxed, made his par three and never stopped smiling.
He was back to his Saturday best at the 18th, hitting a perfect tee shot, confidently hitting his approach over some more water guarding the green and then draining his birdie putt from some eight feet before punching the air, hugging his girlfriend and then being backslapped all the way to the scorers tent to sign for his wire-to-wire victory.
Following as it did his victory at the Wales Open at Celtic Manor, it was Noren's second European Tour victory this year and third overall and he was as much relieved as he was delighted.
"I am so relieved. The only thing I thought of all day was the 17th.
"I said it doesn't matter how I play up to that, I just have to survive 17 and I did.
"I've never seen wind like this in Sweden. Every hole was super tough and even downwind it was hard to choose the clubs."
Had he enjoyed winning in front of the strongly-supportive home-town galleries? "Oh yes. It's even more amazing at home, everyone cheering you on and you don't really feel that somewhere else.
"It's amazing, you see so many smiling faces in the crowd, it's unbelievable. I'm very happy."
The highlight of the round for Finch, meanwhile came with his 70 foot birdie putt at the 16th – one of the six he nailed – while the low light came with that triple bogey at the penultimate hole.
"For seventeen of the 18 holes it's the best round of golf I've ever played – I'm absolutely delighted," said Finch.
"It was a tough day. The course is tough enough as it is without the however many mile an hour winds that were blowing.
"It's the same for everyone so you just have to try and put your best foot forward so I just tried to hit the fairway, hit the green, and see where we could get from there.
"Luckily I managed to get off to a great start with a couple of birdies in the bank, and managed to keep the momentum going."
This victory, which may have been secured with the highest closing round in the history of the European Tour, takes Noren into the top 70 on the Official World Golf Ranking list and into the top ten in The Race to Dubai.