Nordqvist reels in Inkster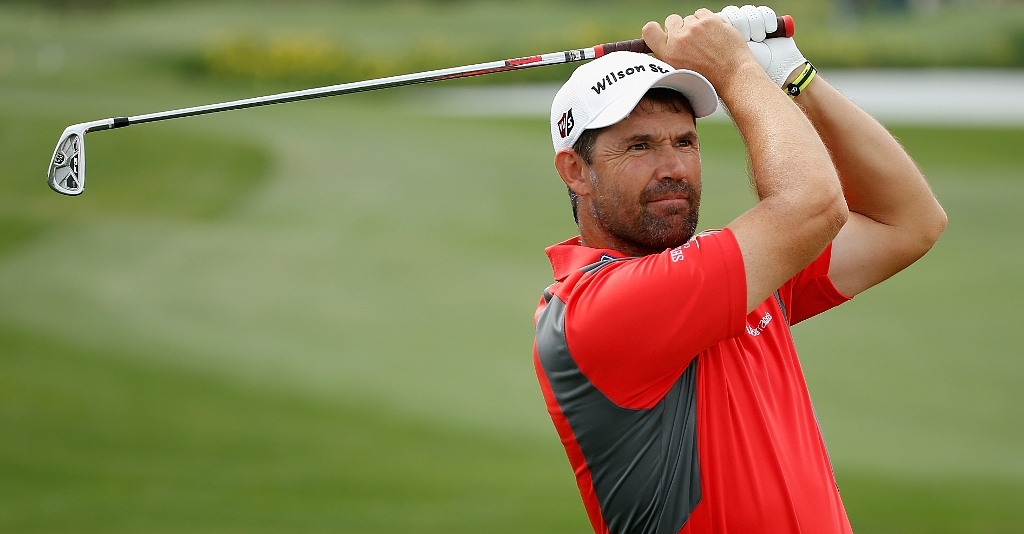 Juli Inkster and Anna Nordqvist were tied atop the leaderboard after Friday's 2nd round of the Lorena Ochoa Invitational.
US veteran Juli Inkster and Swede Anna Nordqvist were tied atop the leaderboard at 8-under after Friday's second round of the Lorena Ochoa Invitational in Mexico.
Nordqvist shot a sizzling 7-under 65, the low round of the tournament, to reel in and match first-round co-leader Inkster who posted a solid 3-under 69 for an 8-under 36-hole total of 136 as she seeks to become the oldest-ever winner of an LPGA title.
The legendary Beth Daniel currently holds the distinction of being the oldest winner in LPGA history. She was 46 when she won the 2003 Canadian Women's Open. Inkster is 51.
Norway's World No 2 Suzann Pettersen, who had shared the first round lead with Inkster, was a shot back in a second-place tie with Scot Catriona Matthew and Korean Meena Lee.
Before Friday's round, Nordqvist had tweeted a message to her followers that read, "Happy 11-11-11 everyone. Let's make it a memorable day!! – and she did just that, her 65 hoisting her 11 places on the leaderboard.
"I guess it's a good sign. At least someone is following my Twitter," Nordqvist said when the subject was raised. "But to be honest, I didn't feel that great waking up this morning, so I just tried to make it through the day and be patient and just try to do my best. Obviously it became a memorable day and like I said, I'm happy with the day."
Inkster last won an event in 2006 at the Safeway International when she was 45, and although she has come desperately close on a number of occasions since then, she has never quite been able to add to her 31 career victories.
For the record, she has finished runner up five times and has had a total of 27 top-10 finishes during this period.
It was no surprise then to see large numbers of local fans backing the American to win now that Mexican golfing icon Lorena Ochoa has retired.
"I really feel the fans watching out for me here. They're rooting hard for me, and I'm trying the best I can," Inkster said.
"If it happens, it's awesome. I'm sure the players are rooting' for me just so I will go home and retire and I don't have to be out here anymore. I don't know, it's a good feeling."
While Nordqvist wants to win above everything, she is relishing the opportunity of playing in the same final group as Inkster on Saturday.
"I always said I wanted to be like Juli Inkster one day," Nordqvist said.
"She is a mom, she is 51, and she is out here and still competing.
"It's a great opportunity anytime you get to play with her. I watched her a lot growing up and just to walk alongside her on the fairways and try to learn and catch a little bit of her brain is just such a good opportunity for me."
In recognition of her 11 worldwide wins this season, officials at the LPGA declared Friday, November 11, 2011 (11/11/11) to be 'Yani Tseng Day' on LPGA.com, on all the LPGA's social network sites and at LPGA Headquarters in Daytona Beach.
During the day, LPGA.com, LPGA Facebook and LPGA Twitter featured stories, statistics, records and photo galleries from Tseng's stunning 2011 season.
Tseng is not having a great tournament in Mexico. She is nine shots off the pace after opening with a 76, but she appreciates all the attention that has been bestowed on her.
"It's pretty cool to say this is my day, wow! But my year is not finished yet," Tseng said, ever the competitor.
"I still have three more tournaments including this week's and hopefully I will get more wins."
Someone else looking fore a win here is then consistent Matthew. who followed up her bogey-free opening round of 69 with a bogey-free 4-under 68 on Friday.
The 2009 Weetabix Women's British Open champion has been playing well of late and had a tie for 4th finish at the Mizuno Classic last week in Japan.
She now hopes that her consistency will see her through here.
"I would really like to win this one, "Matthew said.
"I had a chance last week so all I can do is keep putting myself into the right position and hopefully I can come through with another win, and I'm definitely gong to try my hardest."
TOP 10 LEADERBOARD
136 Juli Inkster 67 69, Anna Nordqvist (Swe) 71 65
137 Meena Lee (Kor) 68 69, Catriona Matthew (Sco) 69 68, Suzann Pettersen (Nor) 67 70
139 In Kyung Kim (Kor) 72 67
141 Paula Creamer 70 71, Michelle Wie 70 71, Se Ri Pak (Kor) 70 71
142 Angela Stanford 71 71, Maria Hjorth (Swe) 70 72