Noh hopes to stake Merit claim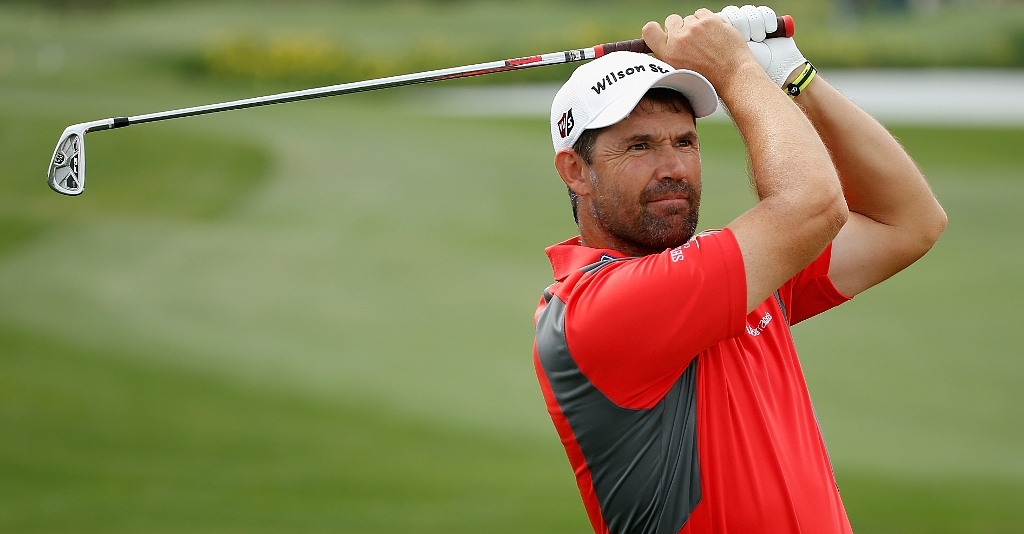 Noh Seung-yul plans to launch a title bid in his debut at the UBS Hong Kong Open to seal the Asian Tour's Order of Merit title.
Korea's Noh Seung-yul plans to launch a title bid in his debut at the UBS Hong Kong Open to seal the Asian Tour's Order of Merit title this week.
The $2.5 million showpiece, which kicks off at the Hong Kong Golf Club on Thursday, could potentially be his final event on the Asian Tour this season as he will undergo corrective laser eye surgery in early December.
Currently ahead of second-placed Marcus Fraser of Australia by $243,220, Noh knows his bid to become the youngest Asian Tour number one in history depends largely on this week's outing.
"I'm going to be working hard to try to clinch the Order of Merit. I'm looking forward to it," said Noh, winner of the Malaysian Open in March.
"There are several tournaments left but this is a critical one as it could be my last event in Asia. I'm scheduled for laser eye surgery and because it will take six weeks to recover, I need to time it right to get ready for 2011.
"Therefore, I'm going to try to get a big lead on the Merit race so that my closest challengers will not have a chance to catch me."
The talented Korean, currently ranked 67th in the world, missed his first cut of the season in Singapore last week but shrugged it off as a minor setback. Noh said he was still recuperating from a stomach ailment where he lost three kilograms in weight.
"I struggled on the greens. Over the last few years, I've never really played well in Singapore, so I wasn't too disappointed," said Noh.
"I had the opportunity to play in the last two UBS Hong Kong Opens but as I was competing in the PGA Tour qualifying school, I had to miss this. So it's the first time I'm playing here and it feels like I'm making my professional debut," he added.
Countryman and Asia's first Major winner Y.E. Yang will also carry the region's challenge in the co-sanctioned Asian Tour and European Tour tournament which has attracted European Ryder Cup stars Graeme McDowell, Rory McIlroy, Miguel Angel Jimenez and Ian Poulter along with captain Colin Montgomerie, a former UBS Hong Kong Open champion, and two-time Major winner John Daly.
Yang is hoping to live up to the saying "Beware the injured golfer" as he has yet to recover fully from a neck injury sustained in Singapore. "I have to really pace myself and try to not aggravate anything. I'll still try to put on a good show," said the Asian Tour honorary member.
"I've not played exceptionally well in Hong Kong, finishing in the mid-20s previously. Hopefully I can get it right this week and break this little slump of mine."
Thai star Thongchai Jaidee, the reigning Asian number one, is relishing the opportunity to improve on his second and third place finishes in the UBS Hong Kong Open in 2006 and 2007 although a cold putter continues to haunt him.
"My game is feeling good but the putting has not been very good. I'm still working hard at it. It's not been good for three or four months," said the 12-time winner in Asia. "You need to be on top of your game plan to do well. If I putt well, I'll have a good chance."
Another man relishing a chance at glory in Hong Kong is Filipino Juvic Pagunsan, who finished runner-up here in 2006.
"It's one of the best stops on the Asian Tour. It's a big tournament and I always like coming here. I always feel confident coming back to Fanling," said Pagunsan, who won the Bali Open two weeks ago on the Asian Development Tour.
"Finishing second here in 2006 was a nice feeling. It's still very fresh in my memory and hopefully I can better that position."
The last Asian to win the UBS Hong Kong Open, Chinese Taipei's Lin Wen-tang, is dreaming of victory once more, two years after pulling off one of the greatest shots ever witnessed in Fanling.
Stuck in thick woods after an errant drive off the 18th tee, Lin produced an extraordinary recovery shot high over trees which landed several feet away for a birdie that kept him in the play-off against Rory McIlory and Francesco Molinari. Lin then defeated McIlroy at the second extra hole.
"I still reminisce about my victory. And of course I remember the shot from the trees. It was a crazy shot. If I were to try hitting the same shot again, I don't think I will pull it off. When I'm at home, I still watch the DVD of the tournament and will play that shot over and over again. It was an impossible shot," said Lin, who will play the opening two rounds with McIlroy.