Noh, 19, wins Asian Merit crown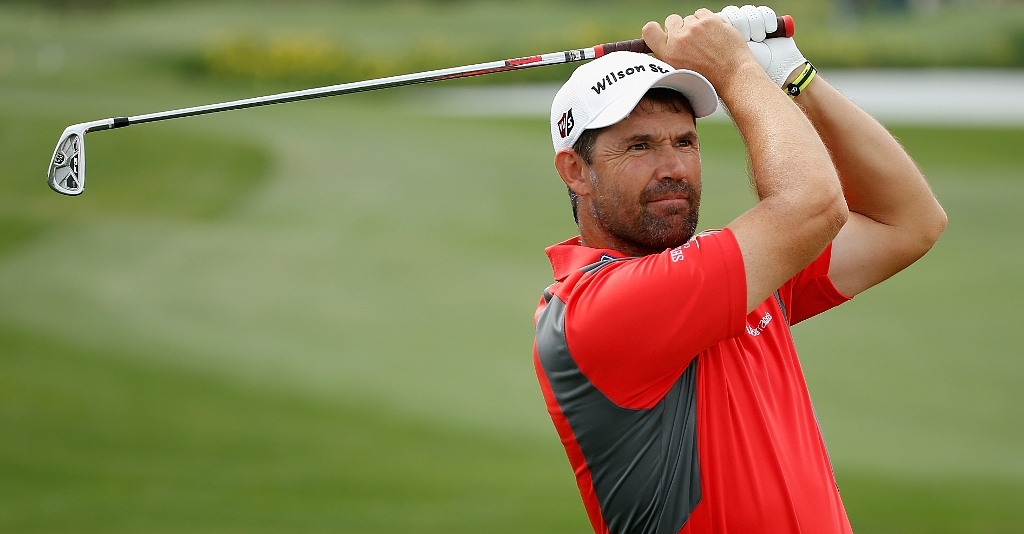 Korean teenager Noh Seung-yul is almost sure now of securing the 2010 Asian Tour's Order of Merit Crown.
Korean teenager Noh Seung-yul is almost sure now of securing the 2010 Asian Tour's Order of Merit Crown.
This after closest rival Marcus Fraser of Australia failed to narrow the gap at the US$2.5 million UBS Hong Kong Open on Sunday.
Fraser battled to a 10th place finish at the Hong Kong Golf Club with a closing four-under-par 66 to take away a cheque of US$50,000, but while this will raise his season's tally to US$608,766 against Noh's US$822,361 it won't be enough.
With the Australian committing to playing mostly at home in the next month or so his final event on the Asian Tour, the season-ending Black Mountain Masters in Hua Hin in Thailand next month, simply does not offer him sufficient prize money, even if he wins, to stop the 19-year-old Noh from being officially crowned the youngest ever Asian Tour number one in history come December 19.
Third-ranked Rikard Karlberg of Sweden, who missed the cut in Hong Kong and has amassed US$396,732 this season, will not be able to overhaul leader Noh even if he wins the remaining four events on the Asian Tour Schedule.
"Will they have a chance to catch me," asked an anxious Noh after he ended his UBS Hong Kong Open campaign with a 67 for tied 31st place.
"If I become the youngest Asian Tour number one, it's nice. But in the future, there may be other young players who will become younger than me at 19 years and five months."
Noh was hesitant to commit to the remaining events on the Asian Tour as he was scheduled for a corrective laser eye surgery. But with an unassailable lead now, he will under the procedure next month which will take six weeks to recuperate.
"I was happy to win the Malaysian Open this year. It allowed me to compete in Europe, the US and also the three Majors. It started from my win in Malaysia. The event was good for me," said Noh, rookie of the year in 2008.
Fraser, winner of the Ballantine's Championship in Korea in April, lamented bad luck as he chased a top-five finish, which would have kept his Merit hopes alive.
"I played great on the front nine and made nothing. I don't know how many I missed. I missed short ones on the first three and lipped out on the fourth. Left it on the edge on six and then lipped out on nine," said Fraser.
"I knew I had to shoot 61 or 62 which was doable out there. I needed a fast start but didn't do it which is a shame as I played great."
Fraser hailed Noh as a great champion. "Everyone knew it was going to happen. Noh Seung-yul was always going to fly away with the Order of Merit title. He's a great player and I enjoyed watching him play in practice rounds. The Asian Tour is lucky to have him on the money list," said Fraser.
"I will maintain my minimum events on the Asian Tour next year. It's good fun and I'll be back. I'll play in the Black Mountain Masters next month and it would be nice to win there."
ORDER OF MERIT – TOP-20
Pos. Player Earnings (USD)
1. NOH Seung-yul (KOR) 822,361
2. Marcus FRASER (AUS) 608,766
3. Rikard KARLBERG (SWE) 396,732
4. Andrew DODT (AUS) 393,041
5. Mardan MAMAT (SIN) 251,357
6. Tetsuji HIRATSUKA (JPN) 237,992
7. Thongchai JAIDEE (THA) 232,769
8. SIDDIKUR (BAN) 222,225
9. Thaworn WIRATCHANT (THA) 207,007
10. Prayad MARKSAENG (THA) 205,935
11. Kiradech APHIBARNRAT (THA) 199,285
12. Pariya JUNHASAVASDIKUL (THA) 195,554
13. Anthony KANG (USA) 184,001
14. Keith HORNE (RSA) 181,961
15. Jason KNUTZON (USA) 180,877
16. LIANG Wen-chong (CHN) 179,194
17. Rhys DAVIES (WAL) 165,906
18. Gaganjeet BHULLAR (IND) 165,224
19. CHAN Yih-shin (TPE) 160,435
20. Scott BARR (AUS) 146,623