Nocera holds onto her lead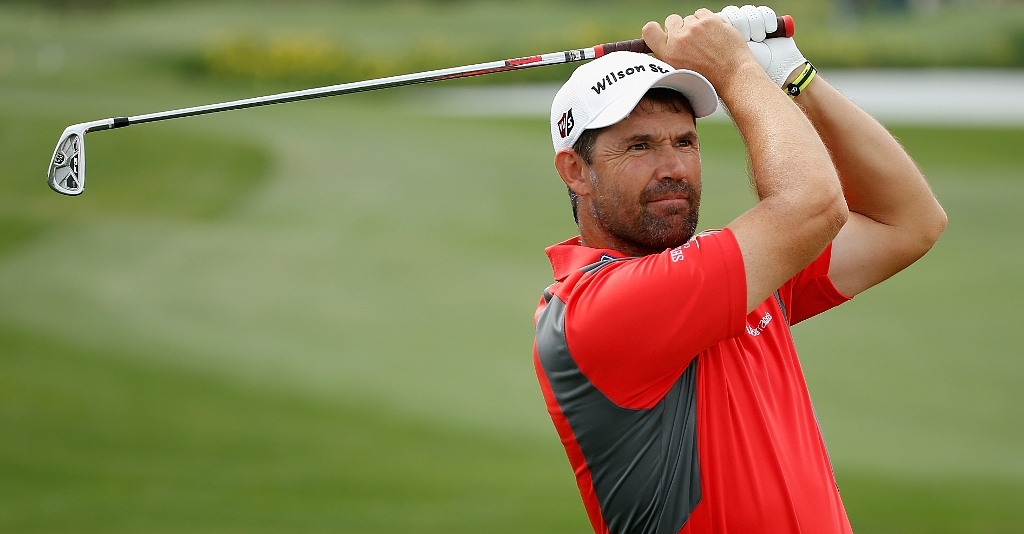 Gwladys Nocera has shot a second round 68 to take a one shot lead into the final round of the Portugal Ladies Open.
French star Gwladys Nocera shot a second round 68 on Saturday to take a one shot lead into the final round of the ISPS Handa Portugal Ladies Open near Lisbon.
With an eagle and two birdies at Campo Real Resort and Spa, the 35-year-old remained ahead of a chasing pack led by South African Ashleigh Simon, who shot 67.
Nocera started on the back nine and birdied the par-five 17th before taking an eagle at the fifth and another birdie at the seventh to finish at 12 under par.
"It was really good though I left a few birdies out there," said Nocera, a 10-time tournament winner on the Ladies European Tour.
"I hit 18 greens and it was nothing special, just a solid game so it's a good feeling.
"It was pretty windy today all day. On some holes we struggled with the club choices but Rafael and I did a good job and didn't make any club mistakes."
Simon, 22, carded eight birdies but mixed in a bogey and a double at the par-three 13th.
The Johannesburg golfer, who won the 2007 Catalonia Ladies Masters in Spain as a teenager, blamed a lapse in concentration for her mistake.
"I got off to a really good start today with birdie, birdie and ended up four under through five holes," she said. "My seventh hole I actually hit it out of bounds and ended up making a good drop there. I hit it really solid and had opportunities on eight and nine.
"I birdied my 11th hole, 12th hole and made a silly mistake with a double on 13. I had a really strong finish. I birdied 16, which is a tough par three, had an eagle opportunity and missed it and then had a four-footer for birdie on 18, so a bit disappointed missing the birdie on the last but otherwise a pretty solid round."
Two shots behind Simon on nine under are Frenchwoman Virginie Lagoutte-Clement and last week's Turkish Airlines Ladies Open champion Christel Boeljon from the Netherlands, who both shot 67.
Boeljon said: "I think it was a good round. I had one eagle, a few birdies, just very solid. My game feels pretty good. I was lucky with a few shots that I hit a bit wayward but I was able to recover well enough and take my par. It was just a solid round."
Lagoutte-Clement was pleased with her strong finish, with three birdies over the last four holes, including on the two closing par fives.
The three-time Ladies European Tour winner said: "I have won in the Netherlands, in Scotland and in Finland. I have never played well in the southern countries and to win here would be a pleasure. I like this course very much."
A shot further behind on eight under are Englishwomen Melissa Reid and Georgina Simpson, Lydia Hall of Wales and Italy's Diana Luna.
Reid holed a nine-iron approach from 125 yards for an albatross two at the 427-yard par-five fifth hole. She then birdied the ninth and the two closing par fives for a bogey-free 66.
"It was nice. I hit a good drive up there on five and it's a really short hole so if you get your drive away you've got a good chance of a birdie or eagle. I hit a nine-iron just a hair left and thankfully got a nice kick to the right," Reid said.
"I've put myself back into contention. Two under wasn't a great start yesterday, it was quite a slow start, so today me and Lee (Griffiths) said that we needed to get off to a fast start. Thankfully that's what we did."
Yorkshire's Simpson went to the turn in 30 strokes after six birdies on the front nine, but came back in level par.
The 35-year-old is still looking for her first Ladies European Tour title despite several near misses – including a tie for second place at the 2008 Portugal Ladies Open at Quinta da Cima.
She said: "The greens were running lovely this morning. I really felt like I took advantage on the front nine. I didn't stiff many shots but I hit them all to about 12, 15, 18 feet and managed to hole some nice footage. I had six birdies on the front nine and stumbled a bit with a bogey on 12. I bogeyed that yesterday as well. I managed to pick one up on 13 and didn't really hole anything from then in. I had a good chance on 17 and 18 but didn't get the job done."
A further shot back is Becky Morgan of Wales, French rookie Lucie André and Denmark's Malene Jorgensen. Australian Karen Lunn, the 2010 champion, had a five over 77.
Meanwhile, Becky Brewerton was forced to retire before the start of her second round due to a painful foot.