No-bogey Bhuller shares Japan lead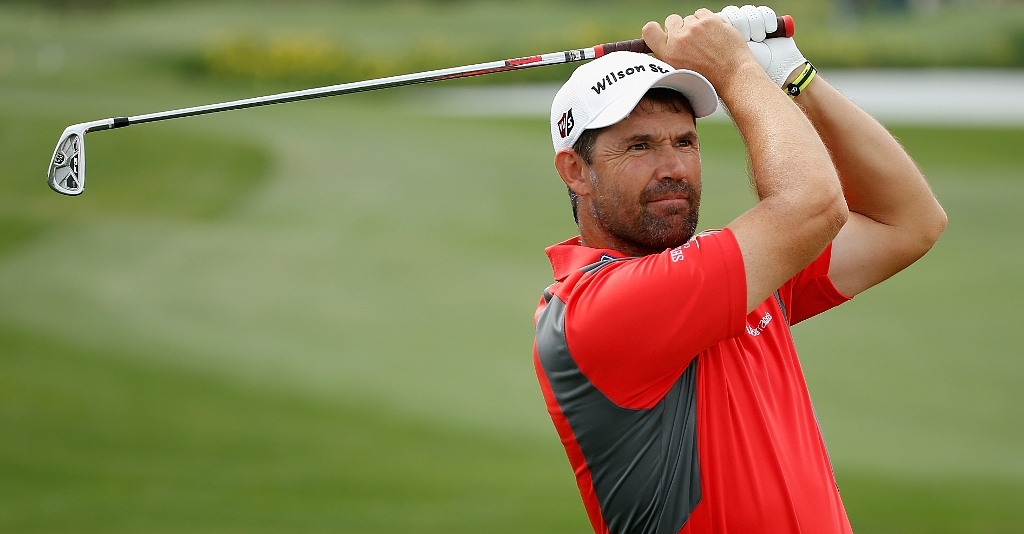 Gaganjeet Bhullar's opening, bogey-free, 4-under 67 has given him a share of the lead at the Asia-Pacific Panasonic.
India's rising star Gaganjeet Bhullar was the only player to enjoye a bogey-free opening round at the Asia-Pacific Panasonic Open on Friday – and he prospered.
His sparkling four-under-par 67 gave him the joint lead with Korean S.K. Ho and Japan's Shintaro Kai and Kazuhiko Hosokawa.
The 21-year-old Indian produced four birdies at the challenging par-71 Rokko Kokusai Golf Club's East course to earn a chance of winning a third Asian Tour victory.
Ho and Hosokawa, both with eight career victories in Japan and playing on invites this week, repaid the faith of the sponsors with strong starts in the ¥150,000,000 (approximately US$1.7 million) event co-sanctioned by the Japan Golf Tour and Asian Tour.
Title holder Daisuke Maruyama and Australia's Marcus Fraser, who is second on the Asian Tour's Order of Merit, were amongst in the chasing pack with 68s on a day of tough scoring.
Japan's number one Ryo Ishikawa, who attracted a large gallery, battled to a 69 which included six birdies while current Asian Tour Order of Merit leader Noh Seung-yul of Korea returned a 70 in a tournament which has been reduced to 54-holes after Thursday's cancellation due to inclement weather.
Being the only man in the 132-man field to be blemish-free put a big smile on Bhular's face. His card included a brilliant run of three birdies on the trot from his third hole of the day (12 to 14 hole).
"It was quite a satisfying round because the layout is pretty tough, especially the rough. I stroked the ball really well and kept everything on the fairway. I just played sensibly and consistent golf," said Bhullar.
Starting from the 10th, he picked up three straight shots from the 12th hole, thanks to some solid attacking play. "I was a bit aggressive on those holes. I hit some brave shots," he said.
"With 54 holes, it changes things a bit. At the end of the day, you still have to play well, whether it's 72 holes or 108 holes. Tomorrow will be very important. I'm playing early tomorrow, so let's see what happens."
Ho, who cut his teeth on the Asian Tour where he won once before achieving success in Japan, reproduced some of his old form and stormed home with three birdies on his back nine.
"My play has been bad the last two years (with only two top-10s). I've not been practicing so much as I've been busy at home. I've got two kids and I'm busy being a father which is an important job as well!" said Ho, whose full name is Hur Suk-ho.
"I made a lot of putts from seven to eight meters. It was good. I missed a few tee shots but hit some good recovery shots to make pars."
After two opening bogeys, Fraser, winner of the Ballantine's Championship in Korea in April, bounced back in style to sign for a 68. "I didn't really play all that great to be honest. I just controlled it and plodded my way along. I managed to make some really good putts in the middle of the round. I sort of knuckled down and made some good putts for pars which was good," said Fraser.
Japan's poster boy Ishikawa kept his up bid to win the Panasonic Open with a battling round. "I was very happy and also I'm very tired. It was very tough conditions today. The winds were stronger and also different from yesterday," said the 19-year-old.
"I want to be in the last group on Sunday, so tomorrow I have to keep up my play and don't leave myself short of the leaders," added Ishikawa, who spent his day off yesterday by playing Futsal (indoor football) with countryman Shunsuke Sonada.
Fellow teen star Noh scrambled to a 70 to keep alive what would be a mouth-watering showdown with Ishikawa. But the Korean was far from happy with his erratic driving.
"My shots were terrible. Everything wasn't good. I don't know what is going on with my swing. The score is nice and it was due to the short game. I'm going to the range this afternoon," said Noh, who was victorious at the Maybank Malaysian Open in March.