Nike Method putter review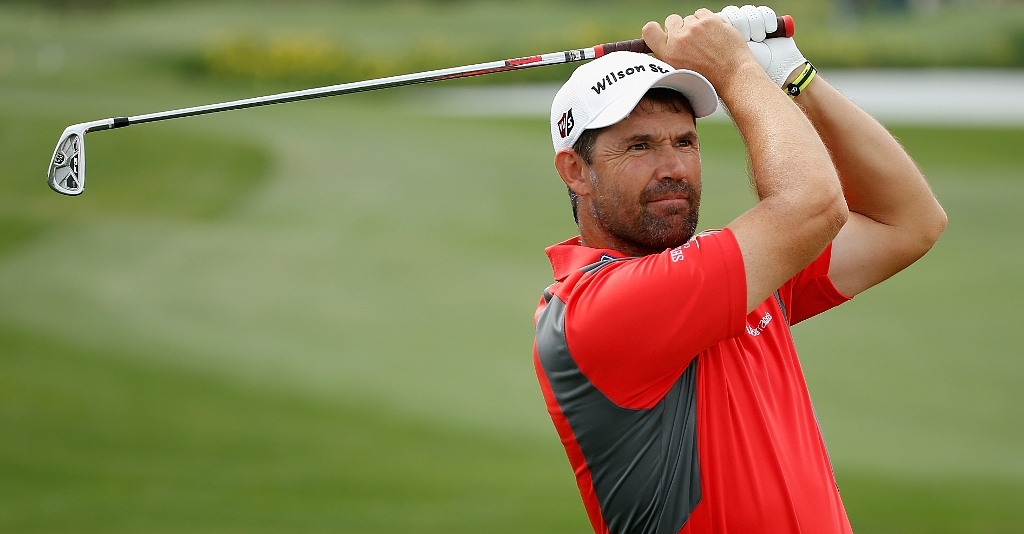 Looking for a new putter to transform your performance on the greens? We test out the Nike Method.
The Nike Method putter has already caused a stir since it emerged from their secretive research and development facility in Texas.
Tiger Woods put it in play during The Open at St Andrews this summer, nothing amazing in itself until you realise that he'd be using the same Titleist putter for the previous 12 years.
Woods believed it might help him perform on the links greens of the Old Course which he found slower that the ones he regularly putted on in America.
The extra weight in the Nike Method putter – which promotes a smoother backswing – certainly makes it highly effective on slower putting surfaces when a fuller stroke is needed but that's not to say it only shines in certain situations.
In fact, since they started finding their way into the bags of the top pros in 2009, these putters have been performing and winning on greens of all speeds – the highlights being last year's US Open at Bethpage and Open Championship at Turnberry when Lucas Glover and Stewart Cink both triumphed using Nike Method putters.
While it's tempting to purchase the exact same equipment as the pros, most mid to high handicappers are shooting themselves in the foot when it comes to, say, buying the same set of irons that Tiger uses as they're far more suited to game improvement cavities than blades.
But putters are a different story. And the Nike Method putter has proved hugely successful with players of all standards.
In fact, I can honestly say I've never putted better since getting my hands on one recently.
In my last two rounds I've holed back-to-back 25 footers and hit a series of solid putts on the links of Royal Lytham while I've just returned from a quick nine at Oulton Park and shot a 40 thanks almost exclusively to my Nike Method putter.
The 30 footer for par was the highlight but it was the sheer number of five to 10 footers I sank that made my score. What could have finished as a frustrating what-might-have been 45 was transformed into a best in years 40. I am, by the way, a 22 handicapper.
My playing partner at Oulton, Paul, was also wielding a Nike Method putter of his own with great success and before we lined up lengthy putts on the sixth green he uttered the prophetic words: "We can't miss with these."
Ridiculously, I then nailed my 30 footer before Paul followed me in from 25 feet, both putts dropping right into the centre of the hole.
Yes, it did actually appear we couldn't miss with these.
And so it continued throughout the round as our putters saved us time and time again after some hit and miss play from tee-to-green.
The technology behind golf clubs can be a bit much to digest but Nike's explanation of the Method putters on their website gets quickly to the point and sums up their selling points nicely.
It says the Nike Method putter is designed for golfers who want:
* Tour-tested proven technology
* Better accuracy and soft feel
* True forward spin, no skipping, no skidding.
Putters from the Nike Method series (there are five different models) don't come cheap but it's still one of the great mysteries why golfers are happy to spend a fortune on a new driver when they'll clearly save more shots with a quality putter.
If you're looking to seriously improve your performance on the greens, the Nike Method putter is an excellent choice.

UK RRP: £160