Nick Price takes charge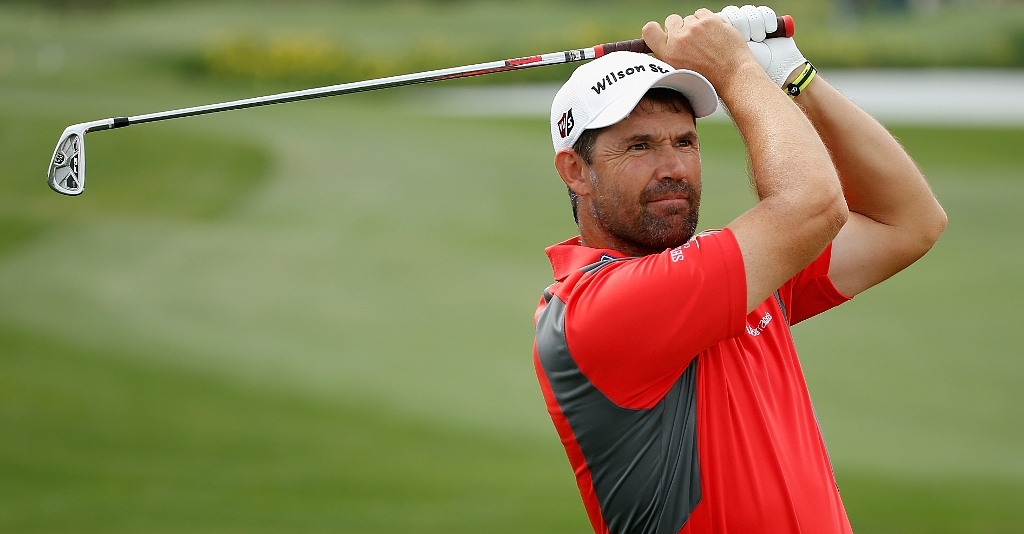 Nick Price has taken the lead into Sunday's final round of the Champions Tour's Principal Charity Classic at Glen Oakes CC.
Nick Price has taken a one-stroke lead into Sunday's final round of the Champions Tour's Principal Charity Classic at Glen Oakes Country Club in Iowa.
The Zimbabwe star, who led this event by one shot entering last year's final round, only to finish third, shot a second-round 4-under 67 for a 7-under 135 total to lead by one stroke this time from Joe Sindelar and Mark Wiebe both.
Sindelar and Wiebe both had a chance to join Price atop the leaderboard, but each three-putted the 18th hole.
American Fred Funk shot a 69 and is at 5-under along with Ireland's Mark McNulty with another six players three off pace including Mike Reid, who shot the day's best round at 66.
Two-time defending champion Jay Haas was 3 under after a 67, but the three joint overnight leaders all slipped back after disappointing Rounds.
Nielsen, a native of Iowa, double bogeyed the par-4 10th and par-3 14th holes to finish with a 72, Vaughan's day disintegrated in a stretch of four bogeys in eight holes that left him with a 74, and Tour newcomer Olin Browne bogeying his final two holes for a 73.
In the meantime, Price was asked he was concerned about the possibility of the memory of his slip in the final round last year playing on his mind and affecting his play heading into the same Round this time.
"No, he said without hesitation. "This year's a little different. I'm obviously a little more comfortable, having had a win under my belt (he had yet to win on the Champions Tour at this time last year). But I'm well aware that it's going to be a bit of a shoot out tomorrow. This field is so bunched up."
One of the men he should be looking out for is Wiebe, who said: "I like the way I'm swinging, for sure, and my attitude is pretty good.
"Obviously the last hole is frustrating, to end that way, but I've played good. I like the way I'm playing, I like being in the hunt."
Wiebe said the major question mark on Sunday could be the wind.
Too often is has been a leading issue at Glen Oaks, especially when it changes direction, as it is expected to do, from northwest to southeast with gusts of up to 25 mph.
"It'll probably throw everyone a curve ball," Wiebe said. "You've got to be on your toes."
ALL THE SECOND ROUND SCORES
(USA unless stated, par 71):
135 Nick Price (Zim) 68 67
136 Joey Sindelar 69 67, Mark Wiebe 68 68
137 Mark McNulty (Irl) 68 69, Fred Funk 68 69
138 Tom Kite 68 70, Keith Fergus 70 68, Mike Reid 72 66, David Eger 69 69, Tim Simpson 68 70, Hal Sutton 70 68
139 Bruce Summerhays 72 67, Jeff Sluman 68 71, Craig Stadler 72 67, John Harris 72 67, Larry Nelson 68 71, Hale Irwin 70 69, Jay Haas 72 67, Lonnie Nielsen 67 72
140 Brad Bryant 71 69, Tom Jenkins 72 68, Olin Browne 67 73
141 Bruce Fleisher 68 73, Bruce Vaughan 67 74, Gene Jones 72 69, Dan Forsman 71 70, Loren Roberts 71 70, Fuzzy Zoeller 70 71, Jay Don Blake 70 71
142 Gary Hallberg 69 73, Russ Cochran 74 68, Ronnie Black 68 74, Vicente Fernandez (Arg) 70 72, Morris Hatalsky 72 70, Bob Gilder 72 70, Jerry Pate 70 72, Phil Blackmar 71 71, Mark W Johnson 73 69, Ken Green 71 71, Jim Colbert 70 72
143 Robert L Thompson 69 74, Bruce Lietzke 72 71, John Cook 70 73, Jim Thorpe 72 71
144 Gil Morgan 71 73, Denis Watson (Zim) 72 72, Tom Wargo 75 69, John Morse 70 74, Mark James (Eng) 72 72, Leonard Thompson 74 70
145 Tom Purtzer 72 73, Ian Woosnam (Wal) 69 76, Mike Hulbert 74 71, Sandy Lyle (Sco) 74 71
146 R.W. Eaks 75 71, Ben Crenshaw 70 76, Mike Goodes 73 73, Blaine McCallister 71 75, Wayne Grady (Aus) 73 73, Steve Thomas 70 76, Tom McKnight 73 73, Ken Schall 73 73, Chip Beck 71 75, Allen Doyle 75 71, Dave Stockton 73 73
147 James Mason 72 75, Mark O'Meara 70 77, John Adams 74 73, Tim Conley 73 74, Joe Ozaki (Jpn) 74 73, Walter Hall 76 71, Bobby Wadkins 74 73
148 Mike San Filippo 77 71, Dick Mast 76 72, Graham Marsh (Aus) 74 74
149 Isao Aoki (Jpn) 75 74
150 Dave Eichelberger 75 75
153 Mike McCullough 76 77