Nicholas prepared to face the elements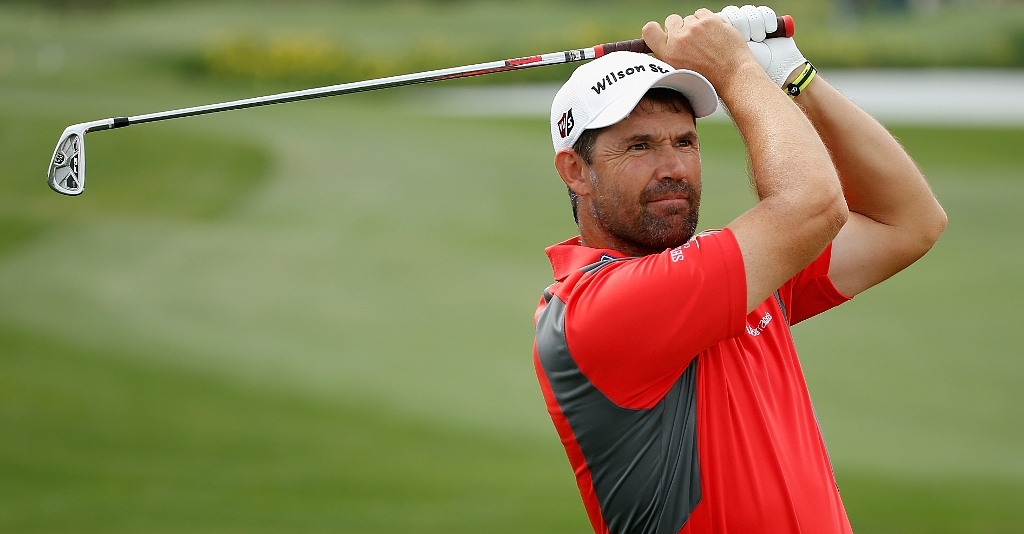 Europe's captain Alison Nicholas is prepared for a fight from more than just the opposition at Killeen Castle this week.
Europe's Solheim Cup captain Alison Nicholas is prepared for a fight from more than just the opposition at Killeen Castle this week.
With bad weather very much already in play (her teams' practice sessions at Killeen Castle have been conducted largely in the wet) and more rain expected for the three days of the tournament, Nicholas knows that her side wil have to be ready for whatever the weather gods may throw at them.
Last year's Ryder Cup at Celtic Manor had to be extended to a four-day competition because of bad weather and Nicholas knows that they may have to prepare for the same eventuality this week.
"I think they have contingency plans because obviously that could have been a possibility. The weather forecast tends to change on a daily basis, so they'll be monitoring it. And if we have to go Monday, we'll have to go Monday," she said.
Nicholas does not believe that the tough conditions would necessarily be an advantage for her side, however.
"A lot of the players have played all over the world and are very experienced," she said.
"It could be (an advantage) in some ways, but I know that I've played in bad weather over in America, and the Americans seem to adapt very, very well."
Nicholas, a six-time Solheim Cup player, is captaining the side for the second successive contest, her last time round ending up in a 16-12 defeat at Sugar Grove two years ago.
It was also Europe's third loss in a row, but Nicholas is confident that her team this year, which features five rookies, are ready to stand up and be counted.
"They're all competitors. They're ready. Hopefully things go our way. I believe that we can bring the cup back and so do a lot of the girls.
"I've done it before, so I know what to expect, and that helps.
"There are a few little bits and bobs that I didn't feel I did as well as I should have done. But, on the whole, I felt I did a reasonable job, unfortunately, we just fell short.
"We didn't hole enough putts, I don't think. But that's just the way it goes.
"The girls fought hard, and they played with their hearts, with passion, and I'm sure that they'll do the same this week. All we need is a little bit of luck and a few more putts to drop."
Nicholas' opposite number, eight-time Solheim Cup team member Rosie Jones, is equally cofident ahead of the clash.
"I think both teams are very strong," said Jones, in her first Solheim Cup as captain.
"There is a lot of depth on both sides.
"Any time you're going overseas, you feel like you're at a disadvantage because of the crowds and the amount of fans the Europeans can have, and the momentum that the Europeans can gain from those crowds.
"But we're confident. We won here in 2007. We won here another time when I was on the team in 1996, and there is a possibility. There is always that possibility. But we don't come in here, looking better on paper, assuming that we can win.
"We definitely know this is going to be a hard fight. Europe has probably one of the strongest teams they've had in a long time. We have a lot of respect for that.
"I have a lot of respect for Ali, and how she can captain the team, and I expect our players to fight very hard to get another win."