New Under Armour Rain Suit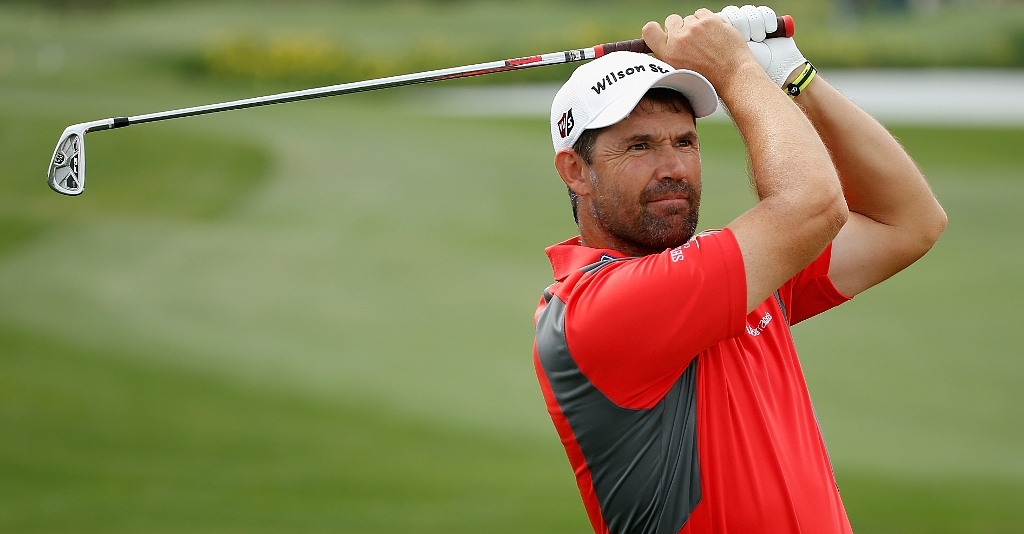 Under Armour's innovative new ColdGear ArmourStorm Rainsuit offers the ultimate protection from the elements.
Under Armour, one of the fastest growing innovative golf apparel brands in the world, has revealed its new ColdGear ArmourStorm Rainsuit, designed to allow golfers to perform at their best even in the most punishing weather conditions.
The ArmourStorm Rainsuit is part of the innovative UA ColdGear range of products ideal for winter conditions and temperatures below 13 degrees as it is 20,000mm waterproof and 20,000g breathable.
The ArmourStorm jacket is an extremely advanced garment constructed in four layers to ensure total waterproof protection and warmth.
The outer layer of the jacket is made from a fabric that stretches in all directions allowing total swing freedom, while the inner brushed tricot lining gives a soft feel, traps warmth and allows the jacket to slip on easily.
A waterproof laminate keeps rain and splash-back from affecting the golfer's game without sacrificing breathability and special 'Zonal Inserts' strategically positioned throughout the garment add to the warm, dry, light performance.
Other innovative features include fully seam-taped and waterproof zips, sew-free pockets, and a ColdGear chinguard, which gives the jacket a soft, warm feel against the skin.
Both the jacket and the trousers can be customised for a perfect fit. The jacket has an external chest adjustment strap and the trouser length can be tailored and adjusted to improve the fit.
The trousers have been engineered with pass-through pockets to give the golfer convenient access to their base trousers and have strategic ventilation points across the legs that heat to be released at key points on the body to keep the player comfortable during a round.
"The ArmourStorm Rainsuit is by far the best suit I have ever worn," said European Tour professional and Under Armour ambassador Ross Fisher.
"It keeps me warm and dry and is extremely comfortable to wear, allowing me complete swing freedom so that I can perform at my best in all conditions."
The UA ArmourStorm Rainsuit is available in black, sizes SM – XXL and has a recommended retail price of £300.00.
Torrential ColdGear Jacket RRP – £ 160.00 and Torrential ColdGear Pant RRP – £ 140.00.