New Hall of Famer Ernie lauds Seve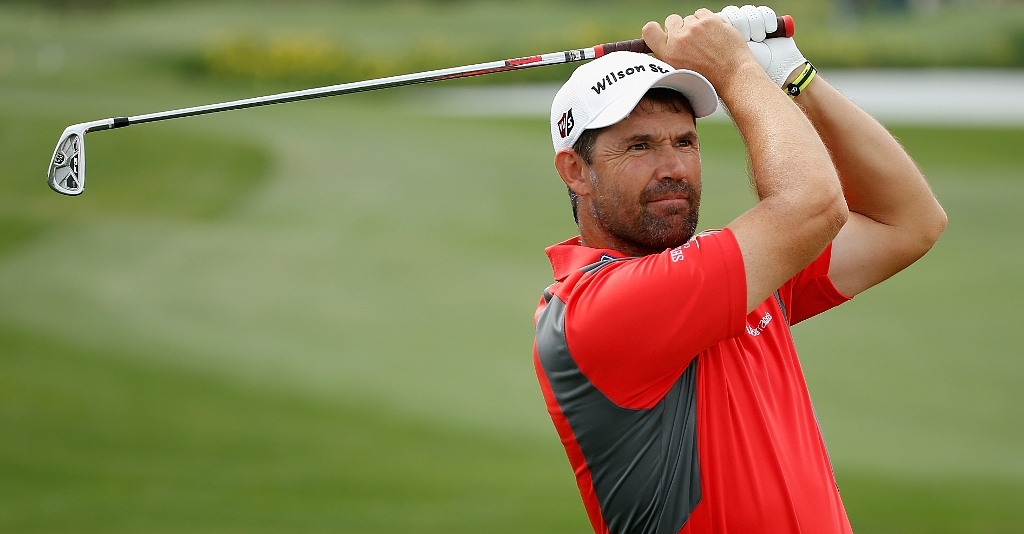 Ernie Els says that his induction into the World Hall of Fame will not lessen his desire to win more majors.
Ernie Els made it clear after his induction into the World Golf Hall of Fame on Monday that his desire to win more majors still burns brightly.
The South African super star, widely known as the 'Big Easy' because of his size and smooth, easy swing, will become the 16th Hall of Famer to compete in the Players Championship when he tees off at the TPC Sawgrass on Thursday.
But getting back on track to more major titles will clearly depend on how long his 2011 slump, especially with his putter, continues and he is hopeful that in joining the world greatest golfers in the Hall of Fame. it will impact positively on his fight back hopes.
"It'll be a very special feeling to step on the first tee knowing I've made the Hall of Fame," he said.
"I'm still trying to win golf tournaments, still trying to win Major championships, so it's a huge bonus for anybody's career.
"It's kind of a funny situation where you get into something like this while still very active as a player, so we'll see how we juggle it. But it shouldn't change me at all."
Along with his three Majors and half-dozen World Match Play titles, the former world number one has picked up a total 62 victories worldwide and isn't ready to leave it at that.
"My form has been diabolical so far this year so I'd like to get that right as soon as possible, hopefully this week," he added.
"But I feel so much drive in me, so much that I'd like to still accomplish in the game. I know time is running out but many players in history have won quite a few majors in their 40s. I'd like to do that."
"I need a kick-start. I need to get going," said the Johannesburg native, who, in sheer, desperation recently swtiched briefly to a belly putter in a bid to up his ante on the greens.
"I've always been a good putter, and for some reason there have been so many gremlins in my head this year with putting. I went back to the drawing board … back into what I know.
"I feel very natural again. I've gone back to a short putter. I've just got to see it, try and keep it simple."
Els, whose golf foundation has helped discover and develop players of the calibre of this year's Masters winner Charl Schwartzel and last year's Open Champion Louis Oosthuizen, earned his place in the Hall of Fame in his first year on the PGA Tour ballot.
He joined American Doug Ford, the late Jock Hutchison, Japan's Jumbo Ozaki, former US President George HW Bush and the late Frank Chirkinian in the Hall of Fame's class of 2011.
Ford and Scotland-born Hutchison, each of whom won two major titles, were selected in the veterans category while Ozaki got the vote on the international ballot.
Bush, who helped raise golf's profile during and after his presidency from 1989 to 1993, and pioneering television golf producer Chirkinian were selected in the lifetime achievement category.
Earlier, before he attended his Hall of Fame induction ceremony, Els took some time out to pen a glowing tribute on his official website to Seve Ballesteros, the Spanish icon who died in the early hours of Saturday morning after a long battle with brain cancer.
Els wrote: "It's hard to put into words what Seve meant to everyone in golf and it's impossible to measure his contribution to the game.
"Seve was such an iconic figure and really the flag bearer for European golf over many years. He opened up so many doors for Europe's players by winning all over the world and particularly in America. It's fair to say that the European Tour would not be what it is today without him.
Seve was my hero when I was growing up. I loved everything about him – the way he looked, the way he played the game, his passion and his fighting spirit.
"What a man!
"As the years went by I modelled so much of my game on him. So for me to then fulfill my dreams and be able to compete with Seve was a privilege.
"Our match in the 1994 World Matchplay Championship at Wentworth was perhaps my standout memory of the many times we played together.
"It was a great match, an unforgettable day and I felt honoured that I was able to share centre stage with him. He was a fierce competitor, a great winner and, on the days when his massive talent and big heart just weren't quite good enough, a gracious loser, too.
"He was so kind and said some very nice things to me and to my dad that day at Wentworth back in 1994.
I was lucky enough to call Seve a great friend, but for anyone who loved golf and sport he was a great man, a proud man and a great champion. We will all miss Seve.