New drive to boost US golf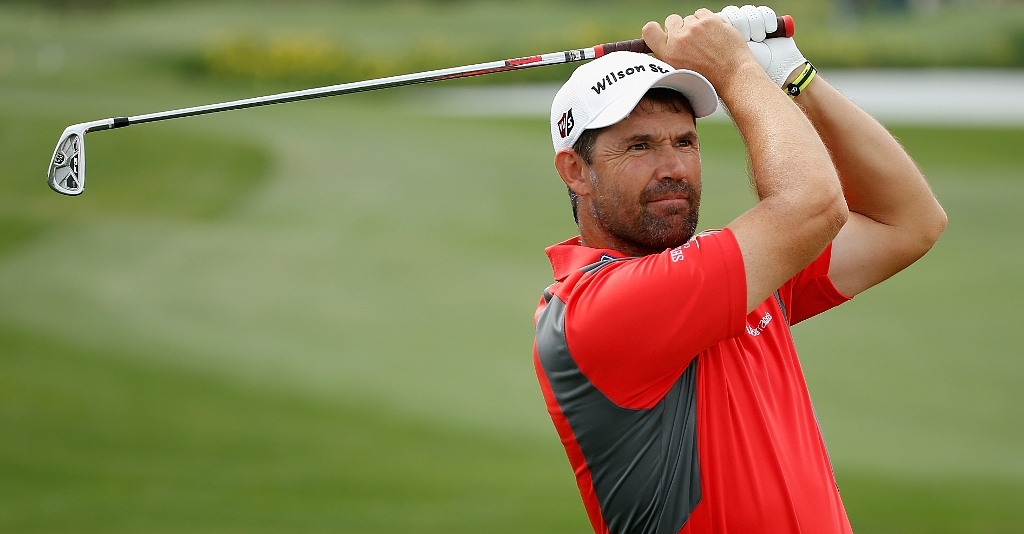 LPGA veteran Myra Blackwelder is seeking to bridge the gap between college and pro golf. Matt Cooper reports:
America's Golf Team Productions (AGTP), a new venture set up by LPGA veteran Myra Blackwelder, has announced plans to help the future of golf in the United States.
Although the initiative is still in its early stages, Blackwelder and her supporters have high aims, one to enhance the achievements of American golfers, the other to find the sufficient funding to complete their task.
It is a tough project, to be sure, but it is one that Blackwelder feels "compelled to realise" with plans for the America's Golf Team to run a women's professional tournament series and to provide an on-site academy and a foundation geared to benefit long term player development in the US.
The Blackwelder family has a unique perspective on the changes that have taken place in the ladies game over the last 30 years:
Myra was rookie of the year on the LPGA in 1980 and played on tour for 15 years, her husband, Worth, has caddied on the LPGA Tour for the likes of Juli Inkster and Cristie Kerr and their daughter, Mallory, is currently playing on the LET and Duramed Futures Tour with the long-term aim of joining the premier LPGA Tour.
Watching the golf world change during that period has helped inspire her idea, as Blackwelder explains: "The notion was hatched over the course of two decades of watching golf.
"It began when I observed Pia Nilsson's efforts in Sweden bear fruit on the LPGA Tour while I was still playing – obviously, the crown jewel being Annika (Sorenstam)."
After completing her playing career in 1990, Nilsson had taken charge of the her national team.
The success of both the men's and women's Swedish national teams has subsequently impacted throughout the world, with most amateur organisations taking note (and often creating a similar set-up).
Today most European nations have a strong amateur program and many of them continue their support into the professional ranks.
Blackwelder saw this firsthand as her daughter's golf began to thrive.
"When Mallory started playing national scale junior golf I was noticing foreign nationals being trained in golf academies here in the States; observing teams of girls travelling with their coaches to events in America."
Blackwelder has not only been a player and a player's mother – she was also coach at the University of Kentucky which provided yet more insight.
"Recruiting for UK (I began) to realise that foreign nationals were receiving far superior training and resources than were 'our kids' and the results speak for themselves."
For young American female golfers looking to break into the professional ranks, there is currently a double problem: on the one hand the LPGA is struggling to maintain a full schedule of tournaments and, on the other hand, the international players, reaping the rewards of their strong preparation, are dominating the fields.
"I feel that competition is imperative to the learning process," say Blackwelder, "and full field events are in short supply on the LPGA. We are hoping to 'bridge the gap' and give our players time to fully develop."
Mallory's example makes the current dilemma clear.
"She took her opportunity to play in Europe last year which meant she played in three LPGA events, five Futures events, 11 LET events and four state opens in America.
The problem is that it is a very fragmented schedule, but nonetheless, she received a lot of playing experience in a wide set of circumstances.
But scheduling problems arose with every good opportunity to play in LPGA events, which meant, in other words, a lack of focus on the LET or Futures Tours.
The initial plan is for America's Golf Team to create one tournament with an ambitious prize fund.
"We are focused on getting one event in place, and have targeted a $500,000 purse in year one, $750,000 in year two, and $1,000,000 in year three.
"f we are successful, then we will focus on trying to duplicate the event for a total of 5, then build out from there with an eye on scheduling in other open weeks that don't interfere with LPGA or Futures Tour event."
The initial proposed event would be a 54-hole pro-am for a field of 60, incorporating an on-site academy and a concert to benefit charity partners.
The academy and foundation will be in the hands of Dr Jim Suttie, the 2000 PGA National Teacher of the Year, who will assume the role of America's Golf Team Captain.
"America's Golf Team Tournament Series for Women will provide a venue that allows the United States to develop and promote young golfers to be the best in the world," says Dr Suttie.
"For me personally, it is a culmination of a teaching and coaching career that will allow for dissemination of information that I have learned over 40 years of coaching players at a very high level."
LPGA Hall of Famers Nancy Lopez and Beth Daniel, as well as the 2011 Junior Solheim Cup captain Meg Mallon, are also on board as America's Golf Team seek to identify, resource, train and mentor promising American golf talent.

For more information go to www.americasgolfteam.com