New challenge for Donald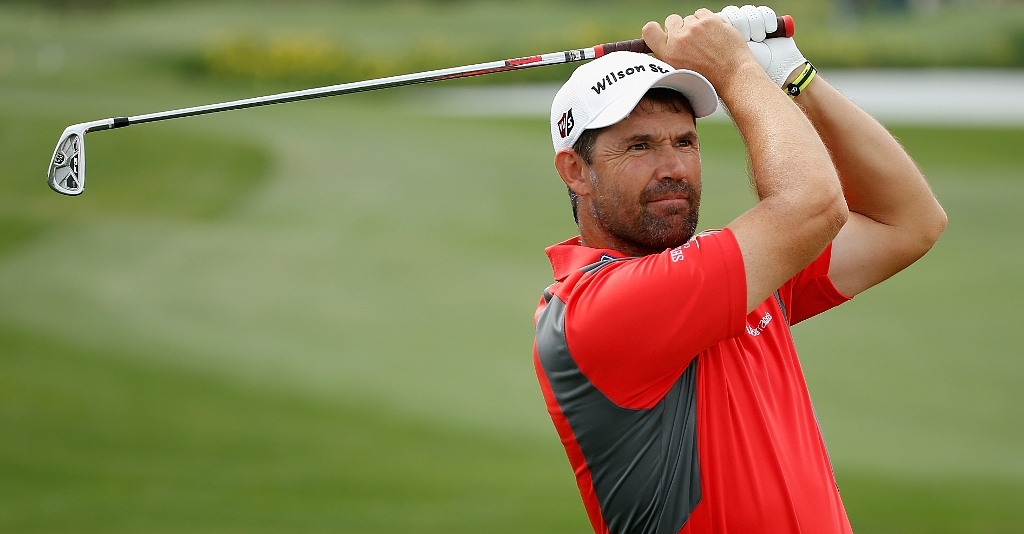 Luke Donald quickly discovered that Royal St George's will provide a very different test to Castle Stuart last week.
Luke Donald quickly discovered that Royal St George's will provide a very different test to Castle Stuart last week.
Fresh off a victory at the Barclays Scottish Open this past Sunday, the world number one soon found himself facing a very different challenge when he took to the course at Sandwich on Tuesday for a practice round.
Facing a strong wind, Donald could not reach the fairway on the long seventh and had to take a driver on the short 11th.
"It really tested everything," said the Englishman, who carded the lowest round of his European Tour career in his final round at Castle Stuart – a 63.
"I think that's part of what you get when you come to links golf – you don't really know what you're going to get.
"Yesterday was sunny and not too windy, today was a little chillier and a pretty stiff breeze. That's the nature of links.
"The preparation I did before the Scottish we had good weather too, so I haven't really done a lot in this kind of a wind.
"You can't really control that and I still think going and playing last week was good preparation for me.
"It obviously wasn't exactly like it is this week, but there are certain similarities, even dependent on the weather conditions and the course, that always stay the same in links golf.
"The chip-and-runs, the texture of the grass, those kind of things stay pretty constant and you certainly learn from that.
"You're working on holding the ball in left-to-right winds and kind of having a feeling of how far you can hit your irons into winds.
"I hit a seven-iron from 119 yards on one hole just because if you hit anything hard, it gets up in the wind and it gets blown away."
Donald, one of the shorter hitters on Tour, will certainly be facing a stiff challenge when he gets underway on Thursday, should the wind again be a factor.
Nevertheless, after a string of incredible performances and victories this year, he's feeling very good about his chances.
"Certainly my confidence is very high," he said. "I've just come off winning last week and have had a great season so far, making my way to the top of the world rankings.
"Everything is going to plan. What's left is to try and contend and win a major this year.
"That would really be very special and is something I'm trying to do.
"We all start the first hole even and everyone has a good chance to win.
"There a benefits and disadvantages of being the favourite. There is more pressure but there is some added confidence there. We'll have to see how all of us handle it," he added.