Narrow lead for Allenby in Australia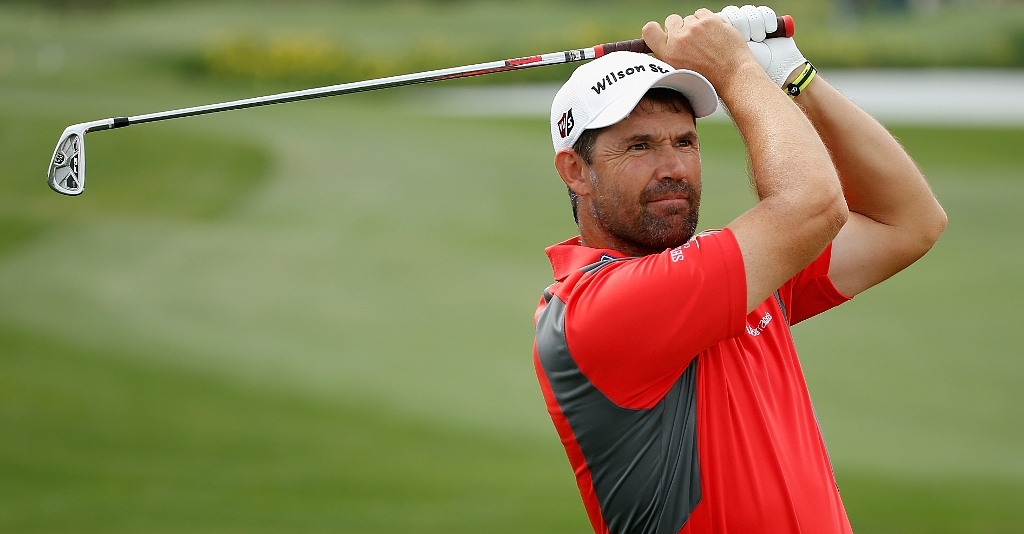 Robert Allenby made the most of ideal conditions to lead the Australian PGA Championship going into the final round.
Robert Allenby made the most of ideal conditions to lead the Australian PGA Championship at Coolum going into the final round.
The three-time winner Allenby is a stroke ahead of Greg Chalmers and Scott Strange, with Geoff Ogilvy, Adam Scott and Michael Sim two back from the leader after three rounds.
Allenby, a winner of the Australian PGA title in 2000, 2001 and 2005, kept the form going which saw him win the Nedbank Challenge in South Africa last weekend.
He posted a five-under 66 to lie on nine under overall but has Chalmers (67) and Strange (68) right behind him, with Ogilvy (70), Scott (68) and Sim (65) also in contention.
Allenby, who only decided to play the event two weeks ago, admitted his round could have been better.
He said: "I think every day could have been better, even today.
"Today was a good day and a good result at the end of today, making a couple of birdies on the last couple of holes was nice.
"I played solid all day … (but) the greens were a bit sticky today, bit grainy, it was probably all of the rain that we had early this morning and definitely slowed up the greens."
Chalmers, a runner-up at the Australian Masters in Melbourne last month, was out in 31 with four birdies but a double-bogey five at the 11th cost him the lead.
He retook top spot with two more birdies, only for Allenby to retake the advantage late on in the round.
Chalmers said: "I think I got momentum going early which was great (but I) probably shot myself in the foot in the 11th hole by running it up over the green and into the water.
"(I) then pulled it back with two more birdies coming in so I said to myself at the time 'you are going to face an adversity at some point or another if you want to do well this week' and I handled that and moved on so it's good."
Sim recovered from one over after six and had eight birdies in 11 holes to shoot a six-under 65.
He said: "I got off to a slow start … and it was just looking like one of those days where not much was going to happen.
"I hit a good wedge shot on seven and birdied nine and then it just started flying from there.
"Early on the front nine I was kind of beating my head in a little bit, (it) just wasn't going to plan and like I said it came out of nowhere (so it's) great to be on top."
Scott started with three birdies in his first five holes but three-putted for a double bogey at the eighth before birdies at 16 and 18 put him back in contention.
Ogilvy never really got going after an early bogey and finished with three birdies and two bogeys.