Na's horror round steals the show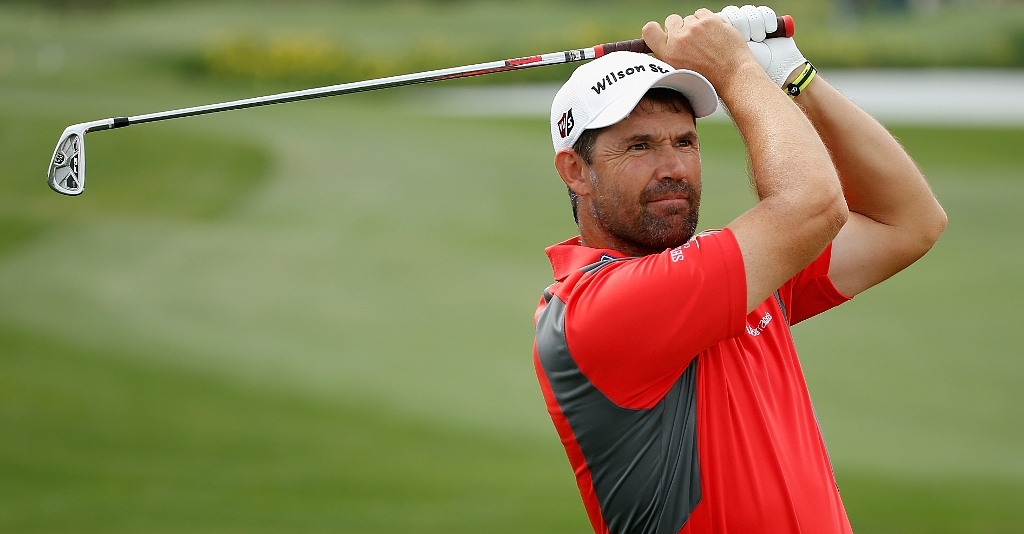 Stewart Cink and JJ Henry led after the first round of the Valero Texas Open, but Kevin Na stole their thunder.
Stewart Cink and JJ Henry led after the first round of the Valero Texas Open, but Kevin Na stole their thunder.
Na set a PGA Tour record for the highest score ever on a par-four hole when he needed 16 shots to finish a nightmare ninth hole.
Na's horror score is the highest on a par-four since PGA Tour records for scorecards began in 1983.
The South-Korean born American's rare 16 is tied as the second highest on any single hole since 1983 – behind John Daly's record 18 on a par-five at Bay Hill in 1998 and it has left him all of 13 shots off the pace set by Thursday's first round leaders, Stewart Cink and JJ Henry whom opened with 5-under 67s.
Na's nightmare all started when he sent his tee shot on the ninth into the woods at the TPC San Antonio's AT&T's Oaks Course. He found the ball, declared an unplayable lie and returned to the tee.
Na, ranked 64th in the world, then hit deep right into the woods again, played a provisional shot left, but went back to the second shot on the right to play it from the woods.
That shot, his fourth, hit a tree and the ball ricocheted onto his pant leg, costing him a two shot penalty and taking his score to six.
Na hit six more shots in the woods, trying to get out of the trees, before he finally found the rough and played from there to the fringe of the green.
The 27-year-old ended the Na nightmare with a putt from just under six feet for what he initially thought was 15 but what was later amended to 16.
After finally exiting the trees and strolling to the green, Na and his caddie conceded they were struggling to tot up how many shots he had taken.
Caddie: "I have no idea what you have."
Na: "How are we going to count all the shots?"
Caddie: "I have no idea."
Na: "I can't keep track."
Caddie: "They have it on tape so they can go back and count it."
Na said he had never hit as many rocks as he had during his stumble through the trees, adding: "My hand is numb, I hit so many rocks in there. Did you see how many rocks I hit?
With the benefit of hindsight, his caddie said: "Next time I say 'let's go back to the tee', let's go back to the tee!"
Na, who, regained his composure impressively to record three birdies on a flawless back nine to finish with an eight over-par 80, leaving him third last, 13 strokes back of the lead, said afterwards: "I feel like I'm playing somewhat decent and it was one shot – actually two, but one that started the whole thing and it was one bad hole and that's what's crazy about this game
"One bad hole can basically shoot you out of the tournament. That's what I just did."
But Na declared afterwards that despite everything, he was proud of the way he bounced back.
"I think I handled myself pretty well," he said, "I hit a lot of good shots and didn't make another bogey afterwards. It just shows you how well I took it."
He rued one major misjudgment, however.
"I wish I went back and re-teed it again (for a second time). I might have made eight," he said.
"That's four over. Not eight.
"I mean it's a lot of what ifs and what could have been. The only thing I can do is learn from this and hopefully it doesn't happen again."