Murakami triumphs at Asian Q-School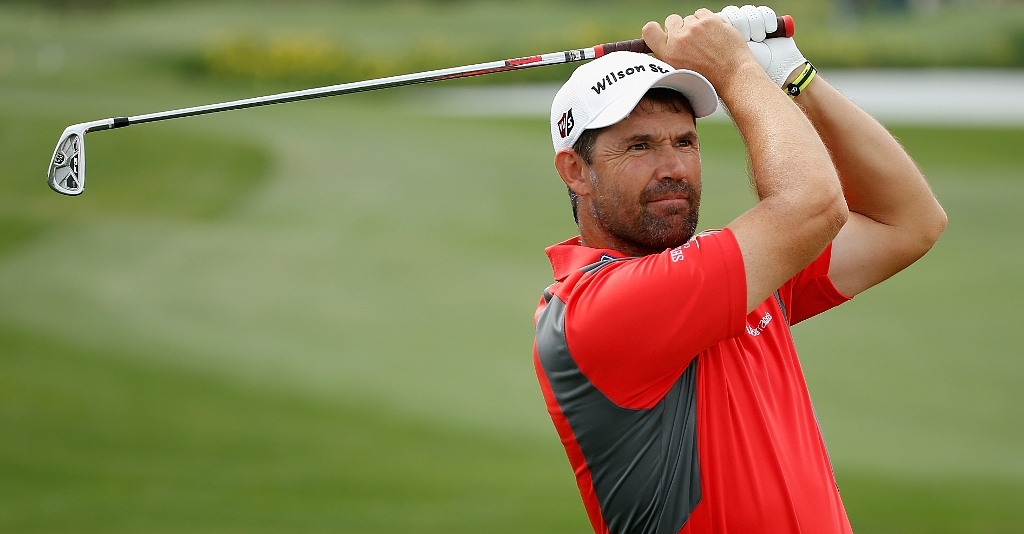 Artemio Murakami has defeated Guido Van Der Valk in a play-off in the final stage of the Asian Tour Qualifying School.
Filipino Artemio Murakami has defeated Guido Van Der Valk of Holland in a play-off at the final stage of the 2010 Asian Tour Qualifying School.
Murakami and Van Der Valk, who both lost their Asian Tour cards last season, returned to the 18th hole after firing a final round 70 and 69 respectively to tie on 12-under-par 275 in regulation play at the Springfield Royal Country Club in Thailand.
The duo birdied the first play-off hole and moved on to a dramatic second extra hole when both their approach shots found water.
Van Der Valk failed to recover, hitting his fourth shot into the water for the second time.
Murakami's second attempt, meanwhile, landed safely on the green and he sank his putt to finish top of the list of the 45 players who earned their 2010 Asian Tour cards.
"From our angle, the sun was facing directly at us and we could not see where the green was! It was a really tough shot which both of us failed to make," said Murakami.
Mark Foster (69) of England, a one-time European Tour winner, finished in a tie for third on 276 alongside overnight leader and two-time Japan Tour winner Katsumune Imai (74).
Singapore's Quincy Quek finished tied 11th after his round of 74. Thailand's Pol Kemmarat was the only Thai who earned his Tour card after signing off with a 70 to finish in a tie for 28th place.
Frenchman Jean Van De Velde failed in his second attempt to qualify at the Asian Tour's Q-School and Vietnamese Tran Le Duy Nhat, vying to be the first Vietnamese to make the grade, also finished outside the top 40 who qualified.
Murakami was delighted to make a swift return to the Asian Tour after posting four birdies against two bogeys in regulation play.
"Overall my game clicked this week. I was struggling with my putting last year but it seems to be coming together again. It is always good to start with a victory and hopefully it will spur me on to more success this year," said Murakami.
Despite his defeat, Van Der Valk remained optimistic and is confident that he will bounce back.
"There's always a winner and loser in a play-off and it is too bad that I had to lose. The glaring sunlight did not help but I'm looking ahead to better performances on the Asian Tour and maybe try to go one up," said the Dutchman who mixed his card with six birdies and three bogeys.
Leading final round scores
275 – Artemio Murakami (Phi) 67-73-65-70, Guido Van Der Valk (Hol) 70-70-66-69
(Murakami Won In The Second Play-Off Hole)
276 – Mark Foster (Eng) 65-75-67-69, Katsumune Imai (Jpn) 65-70-67-74
277 – Yang Ji-Ho (Kor) 70-70-72-65, Peter Cooke (Aus) 69-72-68-68, Han Seung-Su (Kor) 65-71-71-70, Tim Sluiter (Ned) 67-67-69-74
278 – Matthew Rosenfeld (Usa) 70-71-69-68, Eltoro Sjoholm (Swe) 70-70-70-68
279 – Richard Moir (Aus) 70-71-73-65, Ross Bain (Sco) 68-70-71-70, Kunal Bhasin (Aus) 68-71-68-72, Sean Shahi (Usa) 70-70-67-72, Azuma Yano (Jpn) 69-66-70-74, Toni Karjalainen (Fin) 72-66-67-74, Quincy Quek (Sin) 71-68-66-74
280 – Kenichi Kuboya (Jpn) 74-71-66-69, Alexandre Rocha (Bra) 69-70-71-70, Richard Karlberg (Swe) 71-69-70-70, Kim Young-Jin (Kor) 69-75-69-67, David Johnson (Usa) 70-67-70-73