Munoz, Nordqvist storm clear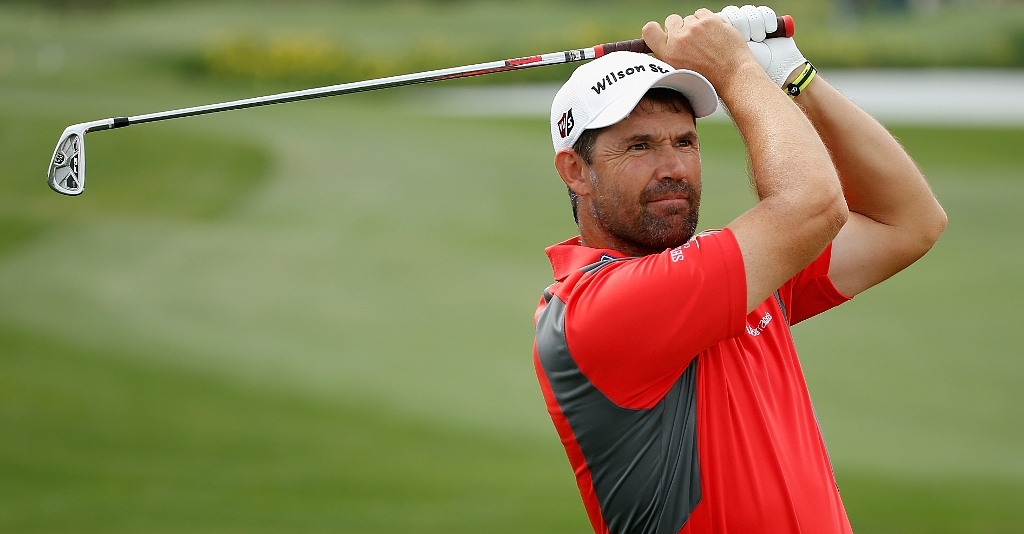 Solheim Cup stars Azahara Munoz and Anna Nordqvist have taken the second round of the Taiwan Championship by storm.
European Solheim Cup stars Azahara Munoz of Spain and Sweden's Anna Nordqvist have taken the second round of the LPGA Tour's Taiwan Championship in Yang Mei by storm.
The Spaniard carded a six-under 66 and the Swede a 68 to go to seven under par for the tournament and move two shots clear of the hot favourite, Yani Tseng, the World No 1 and undisputed darling of the large galleries that have been turning out in droves to watch one of their country's newest celebrities in action.
The 22-year-old Tseng shared the overnight lead with Japan's Ai Miyazato, but could only manage a 71 on Friday at the Sunrise Golf and Country Club and slipped back into a tie for third with Taiwan compatriot Candie Kung.
Miyazato was even less successful. She shot a second round 73 to slip back into joint 8th place, four shots off the pace.
Munoz, in the meantime, had played flawless golf on Friday to shoot the lowest round of the tournament so far, thanks to an eagle and four birdies.
"I shot much better than yesterday, but I actually didn't play that much better," Munoz said of her 66.
"I just had a really slow start yesterday, I was 3-over through 5 and then I played pretty good after that."
Nordqvist who is looking to notch her first LPGA Tour victory since her 1999 Major victory at the LPGA Tour Championship, posted five birdies and a bogey en route to her second-round, four-under par 68.
The Swede, who has won twice on the LPGA Tour, contributed good ball striking on a course where hitting the greens is crucial.
"The most important thing is to keep the ball in play and try to hit fairways and try to hit greens," said Nordqvist. "I hit a lot of greens today, so I think that's one of the keys on this course, especially with the wind out here."
While all of the locals' eyes might have been on Yani Tseng prior to Friday's second-round, Candie Kung caused the focus to shift a little after her second round four-under par 68.
Kung, a nine year veteran on the LPGA Tour, notched five birdies and a bogey on Friday to stand two-strokes behind the leaders heading into the weekend.
"Yani has deservedly got herself all the attention," said Kung. "I'm more like a big sister to her. She's a good friend of mine, and I'm very happy for her that she actually got to that No. 1 spot and has been able to keep it."
In the meantime The tides are starting to turn for last year's Louise Suggs Rolex Rookie of the Year recipient, Munoz. as the energetic Spaniard comes bouncing back from a relatively slow start to this year's season.
She won over the hearts of the European supporters at this year's Solheim Cup where she boasted an impressive 2-1-1 record and helped clinch a European victory for the first time since 2003.
"It's the best week golf-wise, the best week of my life," Munoz recalled. "You know, just playing on a team and playing with my friends, it was so good. And we got along really well."
Since the Solheim Cup, Munoz has finished no worse than a tie for 25th and has managed a career best third at last week's Sime Darby LPGA Malaysia.
On a crowded leaderboard she still has two rounds of golf standing between her and her first career LPGA Tour victory, but a win this week would allow her to cross off another one of her many goals.
"It would mean everything, but we still have two rounds to go so it's a little early to talk," said Munoz during today's post-round interviews.
Yani Tseng is accustomed to a large fan base, but the fans at this week's Sunrise Taiwan LPGA Classic have been stunned with their unprecedented numbers.
Attendance figures of 11,791 for Thursday's first round are said to be the largest for any golf tournament ever played in Taiwan, and easily outnumbered the figures for the best day at the 1999 Johnnie Walker Classic where Tiger Woods was competing.
Tseng said: "This is the first time in my life I see so many people on the golf course and like all over the fairways, the tees and the greens,
"It was really exciting and so much fun to play in front of these crowds."
This week's tournament is being broadcast to 33 different countries, allowing spectators worldwide to tune into the LPGA's inaugural event in Taiwan.