Munchen Nord-Eichenreid.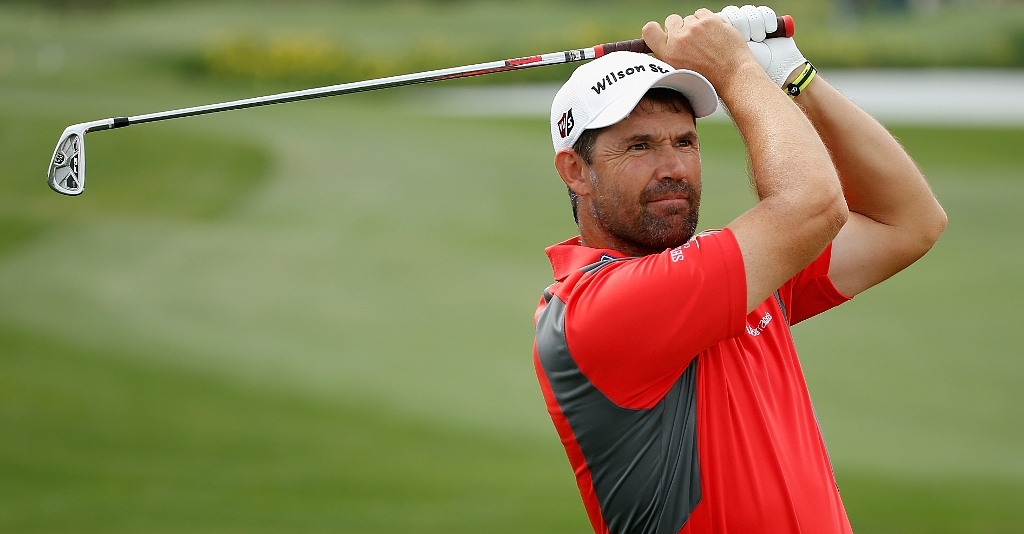 This week's BMW International Open will, once more, be played at Golfclub Munchen Nord-Eichenreid.
This week's prestigious BMW International Open will once more, as it has since 1989, be played at leading German golf establishment Golfclub Munchen Nord-Eichenreid.
The creation of German golf courser designer Kurt Robknecht, Eichenried, which is just 20 minutes from the Munich city centre and 11 minutes from the airport, was originally established in 1989 as an 18-hole championship course, but has subsequently been expanded and since 2002 has been able to offer 27 holes with a large number of playing options
All three nine-hole loops start and end conveniently at the clubhouse and are playable in different combinations.
The terrain covers a total of 1.35 million sq metres.
Its fairways are all long and flat, boasting both old and mature trees and large numbers of water hazards varying from brooks to ponds, all edged with dry stone walls to make the approach to the greens more difficult.
Over the years, a number of new bunkers have been added, and the course has been adapted continually to meet the latest requirements of modern technology and golf course maintenance.
All in all, the course, which is always in outstanding condition, calls for both technical and tactical versatility from players hoping for success in such events as the BMW International Open.
The 27-hole course is suitable for players with handicaps of 36 or better, and only soft spikes or rubber-studded shoes are allowed.
COURSE FEATURES:
– Depending on the combination of holes used, the championship course of Eichenried carries a par-73 or 74 and has a course rating of between 128 and 134
– The golfing complex also includes a 6-hole mache course, a Golfing academy run by qualified professionals and practice facilities of the highest quality.
– They include a floodlit, all-weather driving range with covered and heated bays, target greens for pitching and five different practice bunkers.
– In addition it has two large putting greens, one in front of the clubhouse terrace, the other next to the first tee where there is also a chipping green.
OTHER FACILITIES
– The Eichenried Pro Shop stocks a wide variety of the leading brands of equipment and golfing apparel, some of them being Callaway, Cleveland, Mizuno, Nike, Ping, TaylorMade, Titleist, Wilson, Bogner, Boss, Brax, Chervo, Escada Sport, Lacoste, Mexx, Adidas, Ecco, Etonic, Footjoy and Genuin.
– It also hires out sets of clubs, pull-carts and electric caddie carts (reservations requested)
– Wining and dining – the club has a 140 seat fine food restaurant offering "national and international cuisine, primarily made with wholefood products". It also offers snacks and refreshments on its 70 seat lower outdoor terrace, its 60-seat gallery and its 80 seat upper outdoor terrace
– A conference room on the first floor is available for events, receptions and celebrations with 28 seats and technical facilities for seminars. A video projector, laptop and overhead projector, are available
During the winter months (from the end of November to the beginning of March), the entire club restaurant can be used for banquets, meetings and family celebrations.
GREEN FEES (In Euros)
Weekdays
– 18 holes – 80; Member's guest: 55
– 9 holes – 40
Saturdays, Sunday and public holiday)
– 18 holes – 110 (member's guest – 85)
– 9 holes – 60
– Practice range fee – 15
– Practice Range and 6-hole short course fee – 20
Note:
A concession of 50 per cent is available for school pupils and students up to 27 years of age, during the week.
The short course is not playable from June to September approximately.
RENTALS (In Euros):
Electric caddie carts
– 18 holes for guests – 35
– 18 holes for members – 25
– 9 holes for guests – 25
– 9 holes for members – 20
– 10-round ticket for guests (only for 18 holes) – 315
– 10-round ticket for members (only for 18 holes) – 270
– Season ticket for members – 900
A concession of 50 per cent is available for disabled golfers.