Mulroy grabs Leopard Creek lead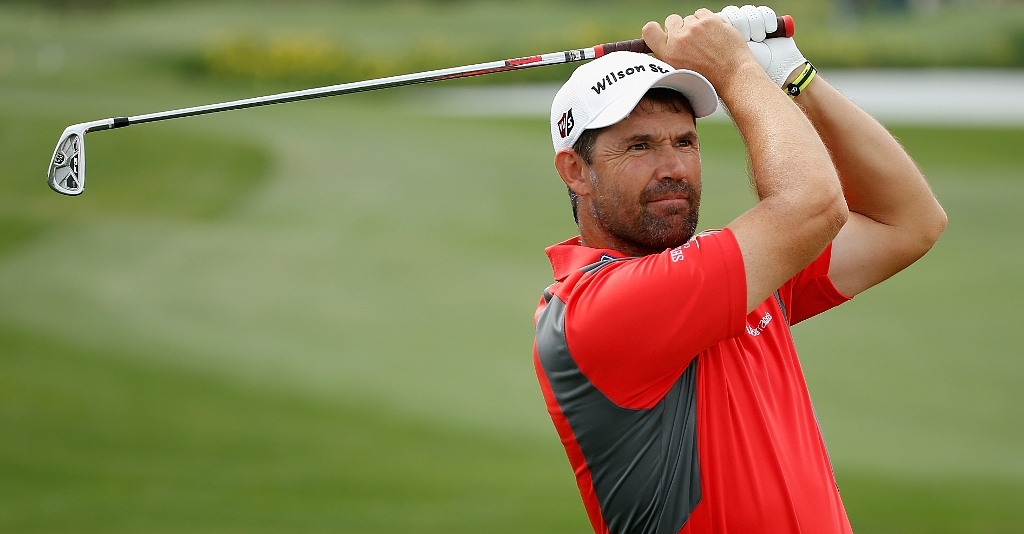 A chance remark to his caddy seemed to spark Garth Mulroy into firing a lead-grabbing 64 at Leopard Creek on Saturday.
Early on the back nine on Saturday, Garth Mulroy said to his caddie, "It would be nice to start rolling in a few putts and give the boys something to worry about."
Well the South African did just that.
Mulroy, a winner on the Nationwide Tour in the US this year, promptly picked up five consecutive birdies and stormed home with sparkling 8-under 64 that rocketed him into the third round lead at 15-under at the European Tour's Alfred Dunhill Championship at Leopard Creek,
And yes, he certainly has them worried, most notably the second round leader Jbe Kruger whose game came off the rails a little to leave him with a 73 that dropped him back three shots off the pace into joint third place with South Africa's Hennie Otto,Scot George Murray and England's Peter Whiteford, who, like Mulroy, also shot a 64,.
Chile's Felipe Aguilar, who birdied five of his final six holes for a 68 is in second place , two shots off the pace
After two rounds of inconsistent putting, Mulroy found his rhythm on the back nine and began his birdie blitz on the par-five 13th.
He rolled in a 10-footer there, then made an eight-footer on 14, a routine two-putt birdie on the par-five 15th, hit a five iron to 15 feet and holed a big breaking putt for birdie on 16. He then drained another 18-footer on 17.
"I didn't make a lot of putts until that back nine and then it was nice to see them start rolling in," said Mulroy, who started his round with birdies at his first two holes.
Mulroy was pushing for a sixth consecutive birdie on the par-five 18th. But after a wayward drive into the rough, he showed this treacherous finishing hole the due respect and played for a safe par.
"I would've liked six in a row, but I had to lay it up after my drive. It's a dangerous pin (to an Ireland green) so you just have to back off that pin a bit," he said.
Merrick Bremner wasn't as fortunate. Bremner, who led briefly at one stage of the round, closed with a double-bogey seven on 18 for a 69 that dropped him to 11 under.
Mulroy could do with a strong finish to the year – a win on Sunday would put him in the top spot for the Sunshine Tour Order of Merit title.
He is currently sitting in second place behind Charl Schwartzel, but Schwartzel has only played two events on the Sunshine Tour this year, and not the required six to qualify for the Order of Merit title.
And with reigning Masters champion at the Presidents Cup this week and then at the World Cup of Golf next week during the South African Open, he will not qualify.
Mulroy will play his sixth event in the SA Open next week, which is the final event of the local season.
But it would also be a good finish to a year which started well for Mulroy with his victory on the Nationwide Tour, but then trailed off into a bit of a slump.
:It's been an inconsistent year. I had the win in the first half then nothing in the middle, so it would be nice to finish it off with something special here at the end of the year."
A lot will depend on whether McIlroy's putting form continues on Sunday.
Mulroy, who is quick to switch putters if they stop working for him,. has made a slight adjustment to his posture that seemed to make all the difference on Saturday.
Now he's hoping it will make a difference all through the weekend
TOP 10 LEADERBOARD
(Gbr & Irl unless stated, par 72):
201 Garth Mulroy (RSA) 69 68 64
203 Felipe Aguilar (Chi) 71 64 68
204 George Murray 66 69 69, Hennie Otto (RSA) 69 68 67, Peter Whiteford 73 67 64, Jbe Kruger (RSA) 64 67 73
205 Merrick Bremner (RSA) 68 68 69
206 Jean-Baptiste Gonnet (Fra) 66 71 69, Andrea Pavan (Ita) 68 70 68, George Coetzee (RSA) 66 71 69
207 Vaughn Groenewald (Rsa) 76 65 66