Muirfield Village GC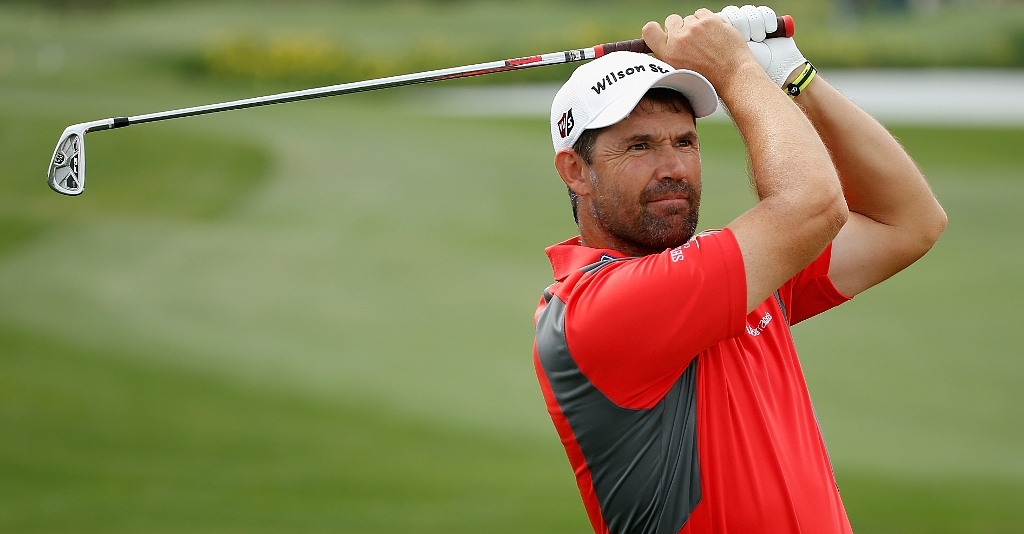 Muirfield Village, host of this week's Memorial Tournament, is an upscale golf-oriented community located in the Columbus suburb of Dublin, Ohio, that boasts two outsanding courses.
Founded by Jack Nicklaus, the village's two private, members-only golf courses are, the Muirfield Country Club and the Muirfield Golf Club which is home to the Golden Bear's annual Memorial Tournament and rates as one of the most prestigious on the US Tour.
A statue of the founder can be found along Muirfield Drive.
Played each year on the Memorial Day weekend, the tournament began in 1976, some two years after the golf club had officially opened its gates and started selling homes on the surrounding golf estate.
Today Muirfield Village is one of the wealthiest and most notable neighborhoods in Central Ohio and is home to many local CEOs and celebrities.
Muirfield Village functions as its own taxing unit with the power to raise money for street lights, landscaping, and other municipal-like functions, despite being within the city of Dublin.
It has its own neighborhood council for residents to participate in.
Two golf courses are located within Muirfield Village – The Country Club at Muirfield, which also has tennis and swimming facilities, and Muirfield Village Golf Club, where the Memorial Tournament is held annually.
Muirfield Village Golf Club has also hosted several national championships and international team competitions, including the 1992 US Amateur, the 1987 Ryder Cup, the 1998 Solheim Cup and the 1986 US Junior Amateur.
Membership in MVGC is concentrated in Columbus and Ohio generally, however there is a substantial national and international membership as well.
Location:
North of Columbus, at 5750 Memorial Drive, Dublin, Ohio 43017
ABOUT THE MUIRFIELD VILLAGE GOLF CLUB
History: Muirfield Village Golf Club was the dream and work of Nicklaus in association with Desmond Muirhead.
The land was acquired in 1966, but construction did not begin until July 28, 1972.
The golf course, which is situated on 220 acres and has an 11-acre driving range, was officially dedicated on Memorial Day, May 27, 1974, with an exhibition match between Nicklaus and Tom Weiskopf.
Nicklaus scored a six-under par 66, which stood as the course record until 1979.
The 18-hole par-72 Memorial layout, recently selected by Golf Digest as No. 17 among "America's 100 Greatest Courses," played at 6,978 yards in its original form, but is now 7337 yards long with a course rating of 76.3 and a slope rating of 149 .
It had 77 bunkers, but now has 71, and water creates additional hazards on 11 of its holes.
A Columbus Pro-Am on August 11, 1975 was the first event held at Muirfield, and the first Memorial Tournament was played in May 1976.
The Memorial Tournament has grown into one of golf's premier events with a status that is close to a major
Muirfield Village Golf Club is controlled by Jack Nicklaus, one of the world's foremost golf course designers, and each fall he makes changes to the course in order to accommodate new technology, make the course more enjoyable for members and tournament spectators, or simply to offer a tougher test for the pros.
In recent years changes have included lengthening several holes, including the first, tenth, twelfth, and seventeenth, adding or removing bunkers, re-routing a stream on the eighteenth hole and even raking furrows in to the bunkers with special rakes.
For 2007, the par-three 8th and the par five 15th were both lengthened, and bunkers on the 1st re-shaped and deepened to toughen the hole.
It is hoped that lengthening the 15th will improve gallery traffic here, as this area of the course is normally congested on a course generally regarded as being one the best specatator courses on the PGA Tour.
MUIRFIELD VILLAGE GOLF CLUB
Designers: Jack Nicklaus and Desmond Muirhead
Brief Description: It is private, non-equity, 18-hole, par 72, bent grass championship course that is currently 7,337 yards long off the Memorial tees and has a 76 rating and a 149 slope.
Practice facilities: The course has a high quality, unlit driving range, a putting green and a chipping area with an on-site teaching professional (Larry Dornisch)
Pro shop: A wide range of leading brands in clubs, balls, apparel and accessories are available. Golf clubs can be rented, as can electric golf cars and pull carts.
Walking is allowed and caddies are available.
Catering facilities: A full bar and a restaurant with a snack bar is available to all players
Accommodation:The club has sleeping accommodation on the property for the use of its members.
Awards: Some of it's many awards include:
– Ranked 18th among Golf Digest Magazine's 'America's 100 Greatest Public and Private Golf Courses'. (2005-2006)
– Ranked 1st out of Golf Digest Magazine's Top 25 Golf Courses in Ohio (2005-2006)
– Ranked 23rd among Golf Magazine's Top 100 Courses in the US in 2003 and 2005
It's Par 4 14th hole has been ranked among the world's top 100 holes by Golf Magazine since 2000
Jack Nicklaus says of his course: "I set out to build not only an outstanding golf course for every level of player, but a magnificent course for watching a tournament…I thought the Masters was a great thing for golf and that I'd like to do the same thing in Columbus."
He did just that.