Morrison moves clear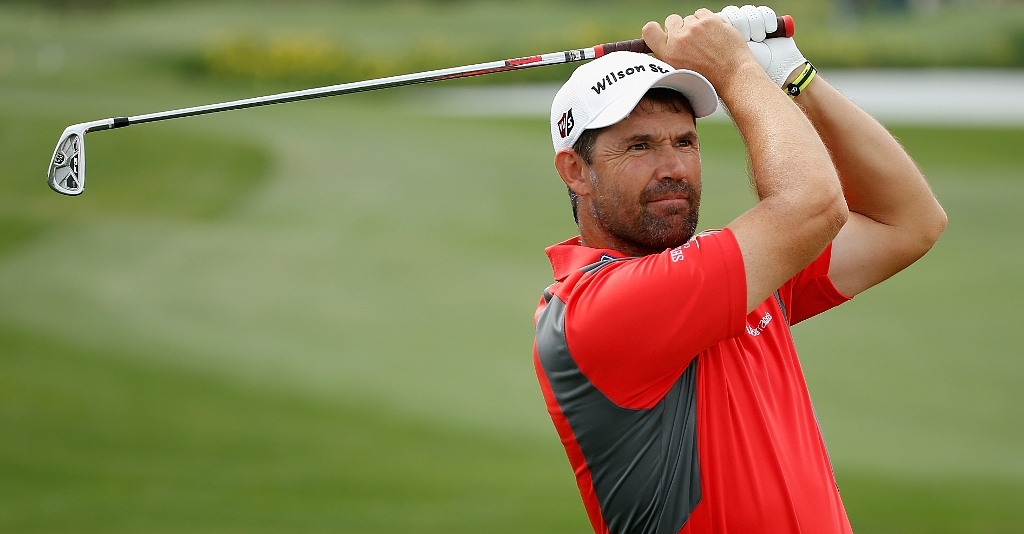 James Morrison has opened up a three-shot lead at the Madeira Islands Open after Saturday's round of 66.
James Morrison has opened up a three-shot lead at the Madeira Islands Open after Saturday's round of 66 put him at 18-under for the tournament.
The 25-year-old got off to a slow start earlier, completing the first half of the course for a par 36 after his birdie on the third was cancelled out by a bogey on the sixth.
But six birdies on the back nine, including two to finish, moved him clear at the top.
"I started off pretty slowly but it was very windy early on and I said to my caddie 'I've just got to keep playing well, keep hitting good shots and keep trying to put pressure on everyone around me'," Morrison told europeantour.com.
"I think I was level par through nine and I'd had a couple of good putts to save par towards the end of the front nine. I said to myself 'just keep playing well. It's a lot windier so there are few holes that are tricky'. But I stuck to what I was doing and kept making birdies on the back nine, so it was good."
Morrison, who is yet to win a tour title, has the advantage over his playing partner George Murray, who sits on 15 under.
Despite the added pressure of having a lead to lose, Morrison insisted his approach would be the same.
"The game plan will be the same as always," he added.
"This is my first time being this far ahead in a European Tour event but I've had some good finishes since the start of the year – fourth at the Africa Open and sixth in Andalucia – so I've played under the gun already this year and I'm feeling very comfortable.
"Obviously tomorrow is going to be a completely different kettle of fish but I've just got to keep doing what I'm doing, same clubs, same routine, same course management, same everything. I've still got to play well. Three shots is nothing in golf. If I make a bogey and he makes a birdie, the next thing you know you're only one ahead."
Murray, who began the day one shot behind Morrison, had to settle for a round of 68 after he bogeyed the 14th, just two holes after making a big move with an eagle on the 12th.
"James played really nicely to be fair to him," Murray said.
"Tomorrow I've just got to go out and do the same, not get carried away and keep hitting nice shots."
Oliver Fisher, who suffered through a disappointing round of 72 yesterday, undid much of that damage with a day's best round of 65 that lifted him to 12 under.
Bogeys on the fifth and 10th were shrugged off as Fisher enjoyed nine birdies, including a run of five straight on the 12th, 13th, 14, 15th and 16th holes.
"I really got going on the back nine and birdied six of the last seven, including five in a row from the 12th which was very pleasing," he said.
"It has put me up there but James is playing really well and is quite a way ahead. I'll just keep doing what I've been doing today and hopefully I can put some pressure on him tomorrow."
Fisher moved one shot ahead of Simon Thornton, who signed for a round of 71 as he dropped back.
Two bogeys on the opening nine marked a poor start and he never really found his rhythm today.
Guy Clark and John Parry are both two shots further back after rounds of 68 and 70.