Morgan in front in Munich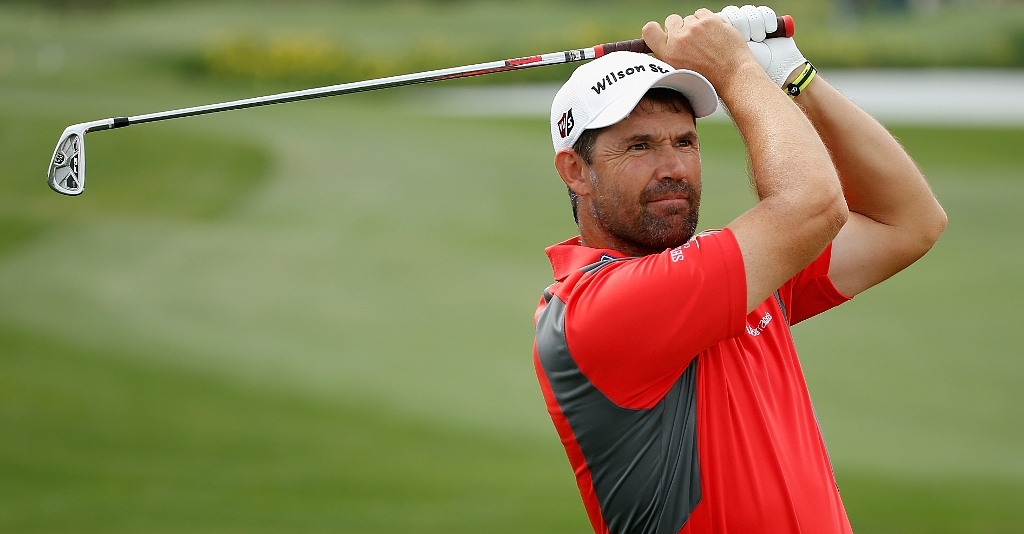 Becky Morgan shot a bogey-free 65 to take a one stroke lead in the first round of the UniCredit Ladies German Open.
Welsh golfer Becky Morgan shot a bogey-free round of seven under par 65 to take a one stroke lead in the first round of the UniCredit Ladies German Open presented by Audi near Munich.
The 36-year-old from Monmouth is seeking her first professional victory in 11 years on Tour.
She opened with seven birdies in baking weather at Golfpark Gut Häusern, on a dry course permitting fairly low scores.
She was steady, playing the back nine first in four under before picking up three more shots on the front nine to grab the lead late in the day. Italy's Margherita Rigon and Virginie Lagoutte-Clement from France both shot 66s while five players are a shot further back in a share of fourth.
"It was probably one of the best rounds I've had. I didn't make any bogeys. I hit 16 greens and the two I missed: I chipped in on one and had a pretty easy putt for the other one, so it was stress-free golf. It was a perfect day. We didn't have much wind," Morgan said.
"There are quite a few birdie chances out here. The par-fives are reachable and you have some short irons into some of the par fours.
"It was very score-able. I hit a lot of fairways and only missed two greens and finally made some putts which I haven't been doing the last couple of weeks, so it was nice."
Morgan was runner-up at the 2001 French Open in her rookie year on the Ladies European Tour and also tied for second at the 2004 Chick-fil-A Charity Championship on the American LPGA circuit.
She is playing the event for the first time and said: "I've been on Tour 11 years and haven't won yet, but I really like the golf course. It's only the first round, we have three more and it's a really good field but if I could keep playing the way I'm playing I could have a good chance."
The key for 28-year-old Rigon, from Arzignano, was changing to a new coach, Massimo Scarpa, in December. "The swing is much better and more consistent. He gave me a lot of positive thoughts. I hit 17 greens and three par fives in two, so the long game was amazing and the putts were good too. There wasn't a weak part of my game," she said.
Lagoutte-Clement, 32, from Montélimar, took the early clubhouse lead with a flawless round containing six birdies. The three-time winner on the Ladies European Tour said that she was just trying to enjoy the game.
"I played great golf and just missed some putts but I took great pleasure from today," she said. "A good round, with 14 greens and 26 putts; I just have to do the same for the next three days."
Minea Blomqvist, Diana Luna, Tania Elosegui, Rebecca Hudson and Caroline Hedwall all shot 67s to finish two shots off the lead, while Sophie Giquel-Bettan, Karen Lunn, Lee-Anne Pace and Kim Welch are three back on 68.
The 2010 event champion Laura Davies was one of 15 players on 69, along with the recent Turkish Airlines Ladies Open winner Christel Boeljon and current Henderson Money List leader Melissa Reid.
Germany's Sandra Gal opened with a level par 72 after struggling on the greens, while 16-year-old professional Alexis 'Lexi' Thompson from the United States shot 74 to sit nine shots off the pace.
Thompson headed to down town Munich to cool off with an ice cream after her round, while Davies headed to the autobahn to play with her Audi RS5.