More Wilsons than the Beach Boys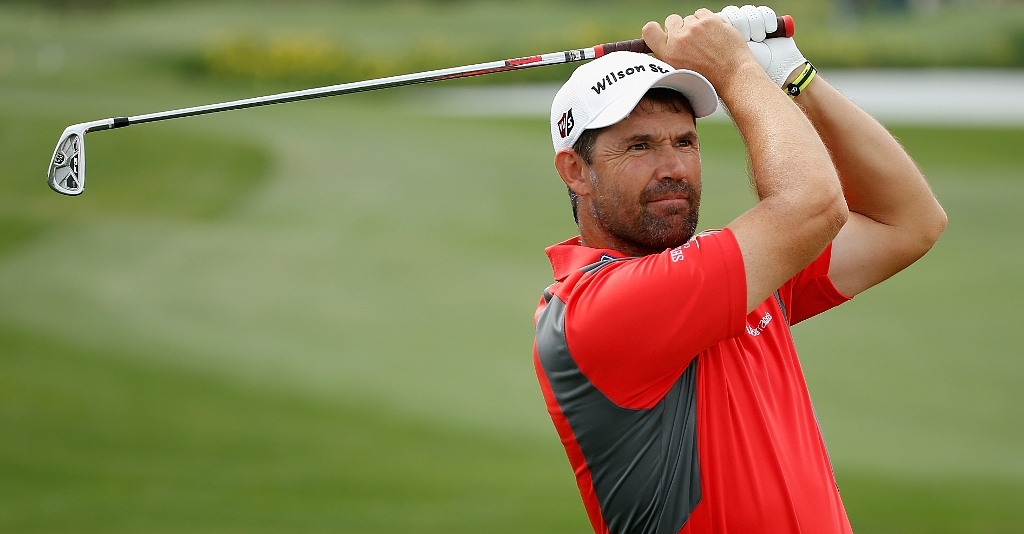 Matt Cooper looks ahead to the Texas Open and gives you his betting tips along with a host of bad puns. Enjoy.
It might be the wrong state in America to be talking about having "Good Vibrations" but "I Know There's an Answer" to this week's Texas Open and "God Only Knows" my staking plan this week has got more Wilsons in it than The Beach Boys.
"Wouldn't it be Nice" if I could get the winner? Ahem, enough puns already.
This is the 15th and final time that the Resort Course at La Cantera GC will host one of the oldest events on the PGA schedule and that will be a disappointment to Justin Leonard, who has won three times and twice finished second at the venue.
But he is not the only one to enjoy the tricky, undulating layout – two Wilsons also boast excellent records in San Antonio and they are my first two picks.
Mark Wilson finished second here last autumn (the event has been brought forward in the 2009 schedule) and it wasn't the first time he had thrived on the Tom Weiskopf and Jay Morrish design – he was also third in 2005.
Earlier this year the Mathematics graduate from Illinois collected his second PGA Tour win in impressive style at the Mayakoba Classic so we know he is unafraid if he hits the front.
His form since that win has been unspectacular but this is a course that suits certain types of players rather than form horses and his first-round 69 at Sawgrass last week was the first time he had broken 70 at Tour HQ so he isn't playing bad golf.
His best results come on short courses that demand an accurate long game and have Bermuda grass greens so I'm happy to take 50-1.
Dean Wilson is no relation, but he does share Mark's fondness for this course. His five results here read: 3-7-2-6-44.
That last effort included his worst 18-hole total yet in round one but he soon bounced back to old ways with 67-69-68 to prove that he really does have an affinity with the Resort Course.
His recent form does not, at first glance, have a great deal to be said for it, but it's worth looking more closely.
A month ago at Harbour Town, he finished 13th, a result that would have been much better had he not played his second round in the worst of the wind.
He has followed that with three missed cuts but don't overlook his putting stats last week in the Players' Championship – his putting average of 1.60 per green hit in regulation was the second best in the field (albeit those making the cut played twice as many holes as he did).
With that little snippet of hope in his favour and such a prodigious record on this course, I have to add the Hawaiian at 55-1.
Third pick is an ex-winner on the course – 46-year-old Bart Bryant.
Although he now resides in Florida, Bryant was born in Texas and also went to university in the state so has plenty of knowhow in the predominantly windy conditions.
His accurate long game is perfectly suited to this course and the Bermuda greens are those he likes best – this time last year he was third in the Byron Nelson Championship (also in Texas) and shortly before that only Tiger Woods could deny him in the Arnold Palmer Invitational at Bay Hill.
Earlier this year he was fourth at the Puerto Rico Open and was bullish about his determination to win. He may be 46 but there is no sign of him eyeing up his pension on the Champions Tour.
His driving remains as accurate as ever and if he can have a good week with the flat stick can contend again at 66-1.
I was sorely tempted by a pair of Charlies this week – Charlie Wi and Charley Hoffman – but both are a bit too short at 25-1.
I was also very keen on Tim Clark but I can't bring myself to back someone who hasn't won on this tour at 18-1.
So final pick came down to Justin Leonard and Zach Johnson and I plumped for the latter.
Some dismissed his Masters win as a fluke, but he has undoubtedly kicked on and become a regular tour winner.
Others viewed him, understandably, as a Georgia specialist because his first three wins on Tour came in the state.
His last two wins have consigned that idea to history and the only trend worth worrying about this week is his habit of repeating good performances.
When he played on the Hooters Tour eight years ago he won three events on the bounce, earning the nickname 'Back-To-Back-To-Back-Zach'.
Since making the PGA Tour his habit of repeating has tended to manifest itself in always playing certain courses very well, amongst them Augusta, Sugarloaf, Doral and Bay Hill.
This will be his first and only opportunity to replicate his excellent La Cantera form and it would be no surprise if he did because his straight driving is a perfect match for the course.
Nor is his form too bad – a couple of weeks ago he led the Quail Hollow Championship going into the final round and it was only one disastrous hole that ruined his chances of victory.
His three year scoring average cannot be beaten by any player in the field and he completes the team at 14-1.
Tips:
1pts e.w. Mark Wilson at 50-1 (1/4 1,2,3,4,5 Ladbrokes, Paddy Power, Betfred) Second and third on the course, winner this year.
1pt e.w. Dean Wilson at 55-1 (1/4 1,2,3,4,5 Bet365) Ultra solid course form and putter was hot last week.
1pt e.w. Bart Bryant at 66-1 (1/4 1,2,3,4,5 General) Always accurate from the tee – perfect for the course.
1pt e.w. Zach Johnson at 14-1 (1/4 1,2,3,4,5 General) Straight-driver is looking for another repeat win.