More surprises as Murota widens gap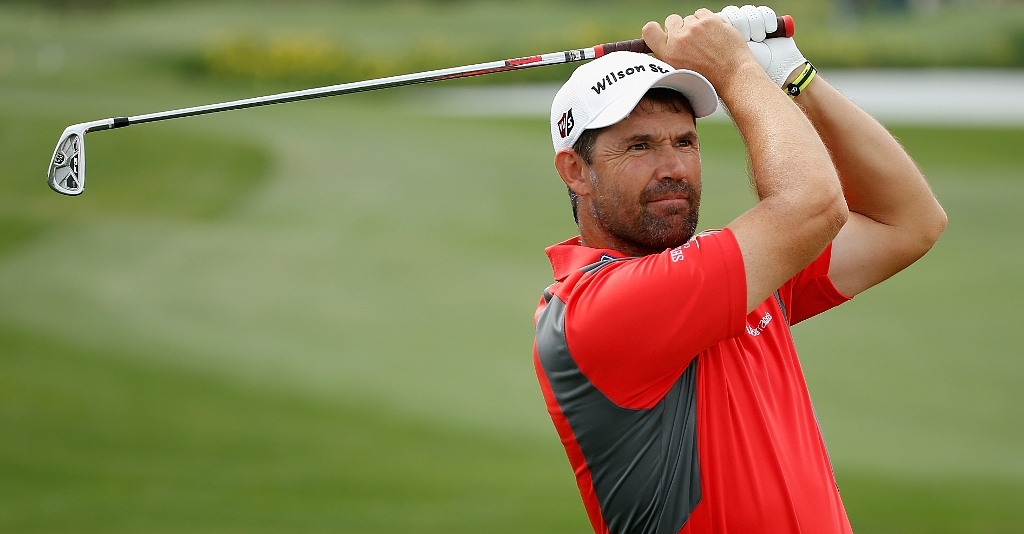 Japan's surprise leader Kiyoshi Murota continued to sparkle on the second day of the Senior PGA Championship.
Japan's surprise package Kiyoshi Murota continued to sparkle on the second day of the Senior PGA Championship, firing a slick 5-under 67 that was good enough to hold off the pack for a second day.
In fact, his 11-under total for the tournament did more than keep his rivals at bay.
It actually widened the gap, giving him a sizable, four-shot advantage over multi-major winners Nick Price (67-70) and Hale Irwin (69-68), heading into the weekend
"Today I felt really great," Murota said through a translator.
"The course conditions were excellent. The wind was at a minimum, I tried to do my best and I've been successful. And I'm so gratified."
Because of the first-round storm delay and some unfinished rounds having to be completed on Friday morning, Murota teed off late on Friday afternoon and promptly birdied his first two holes.
He made the turn at 3 under and then picked up four more birdies at the 10th, 13th 17th and 18th holes, largely as a result of some exquisite iron play that left him with a series of putts from lkess than 10 feet.
His four-shot lead was especially impressive coming atop a leaderboard packed with great golf names like Price, Irwin, Mark O'Meara and Tom Watson.
O'Meara and Watson were tied for seventh at 4 under.
Tom Lehman, the defending Senior PGA Champion, is tied for 22nd at 1-under par after rounds of 73-70 and may be a bridge too far to entertain any hope of back-to-back victories in this event.
Murota, ever cool, says he is not going to get ahead of himself in 2011's second, over-50s Major of the year.
:"Right now I have no particular thoughts about the fact that I have achieved a better score than those big-name golfers because we still have two more days to play," he pointed out.
"Let's wait until two days from now before making any kind of a judgment or assessment as to how well I have done."
Prior to this week, Murota noted that his three biggest achievements in golf were shooting a 24-under in a four-round tournament; winning the Senior Pro circuit in Japan twice; and winning the Pacific Masters.
If he wins the Senior PGA Championship on Sunday, the Japanese senior star says it would be his "biggest achievement – in America".
The Japanese leaders' other pursuers include Loren Roberts and Olin Browne who will each start the third round tied for fourth and five shots off the lead at 6 under.
Others may still come into the equation for the third round. Because of the first round delays and the subsequent spill over into Friday, about one-third of the field will need to finish their second rounds on Saturday morning
After that, the cut will be made and the third round will begin at approximately 10h55 (local time).
For Irwin, now 66, a win at Valhalla would make him the oldest Senior PGA Champion of all time, supplanting the late Jock Hutchison, who won at the age of 62 in 1947.
Irwin said he wasn't thinking about the age story, but that he would love to win the Senior PGA for a fifth time.
"It would be absolutely wonderful," the over-50s legend said
Irwin's record speaks for itself. He's a 20-time winner on the PGA Tour with three US Open victories and has racked up an amazing 45 Champions Tour wins. He's got nothing to prove and nothing to lose.
Price was one of the 74 players who had to complete his first round on Friday. The result was a 5-under 67, followed by a quick turnaround and a 2-under 70 in the second round.
Statistics show that Price tends to thrive when gets away to fast starts and it's this stat that has him looking forward to the weekend.
"I prefer the heat," said Price, who was born in Durban and grew up in Zimbabwe.
"So I'm not saying I'm going to play any better, but if you ever look at my record over the years, the heat never was much of a factor for me. I always seemed to play best in summer."