MORE AT STAKE THAN THE CLARET JUG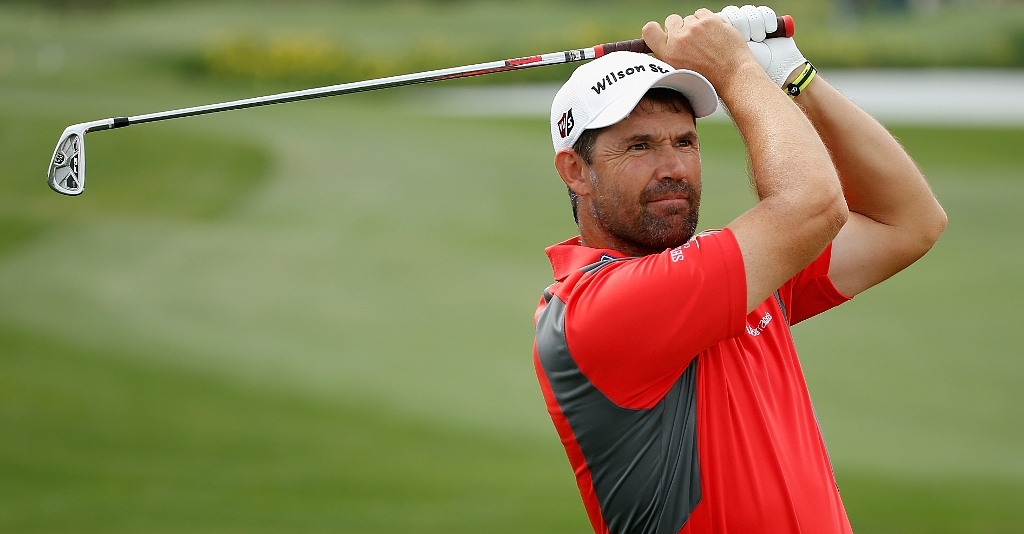 Neville Leck reports on the growing link between golf and business and suggests that millions will be traded at Royal Birkdale this week
If a recent survey by Crowne Plaza Hotels means any thing, Royal Birkdale and nearby Southport will humming this week – with business deals amounting to many millions.
Yes, if you see groups of men and women huddled around a table somewhere at Birkdale over the next few days, be it in a clubhouse that looks more like the terminus building of a small airport, one of the many sponsor's luxury tents where food and drink is in endless supply, or even in one of Southports pubs or eating houses, it's highly likely they'll be talking business.
There is, of course, an outside chance that their discussions, whether, heated, animated or muted, will be about golf – or the latest odds on bookie favourites like Sergio Garcia and Ernie Els or on the embattled defending champion Padraig Harrington (beware the injured golfer).
But it's an outside chance, to be sure.
Crown Plaza claimed in a statement released today that "The UK's business men and women are not just holding meetings 'online' these days, they are taking them out of the office, onto the buses and trains, hotels and resorts, and in many cases on to the fairways and into the 19th hole afterwards.
Yes, say Crown Plaza, while the Brits are doing even more business than just a decade ago, boardrooms are out.
Right now, in the early 21st Century, they are doing it in different ways and different places.
Of 1,500 business people surveyed, they claim, 54 percent said they no longer need to be face-to-face with clients and that they actually preferring to use emails, the telephone and videoconferencing.
And then, even when they do opt for face to face contact, they seem to prefer meeting out of office.
Less conventional places are becoming increasingly common, with one in five doing deals on public transport and a fifth continuing negotiations while on holiday.
One in ten admitted to securing a business deal on Christmas Day.
Getting out into the fresh air where whiskey fumes and cigarette smoke cannot dull their senses also seems to be growing ever more popular with our more health conscious business executives, especially when it includes a round of golf.
The number of deals done on British golf courses has more than doubled to almost 10 per cent in the past decade
A full third of those 1,500 businessmen interviewed said they'd rather conduct a meeting over a round of golf than be stuck in the office.
Here! here! I go along with that – notably when the 'meeting' also includes a slap-up meal in a high-class restaurant as it will for a good few buyers being heavily entertained at the 137th Open.
Yes doing deals over a meal is still a hugely popular tactic with three quarters of the companies interviewed admitting to having conducting business over lunch.
Both breakfast and dinner, however, have become more popular over the past decade.
At least 35 percent of business people now get down to selling their companies and their products over an evening meal, while 21 percent are already talking shop bright and early over breakfast.
Further evidence that formality is losing its starched-collared appeal was revealed when almost a quarter said they frequently use out-of-hours social events to do business.
"It's quite striking how quickly our working world continues to change – 1998 seems a nanosecond ago, but so much has changed in just ten years," says Chris Hale, spokesperson for Crowne Plaza and IHG's Vice President Marketing & Communications in Europe, Middle East & Africa.
"It's no surprise many of the formalities of meetings are disappearing. But it's also quite reassuring that in this sea of change some traditions are actually becoming more popular – like signing a deal at the 19th hole. It must be as satisfying as getting a hole in one," said Hale.
Not quite – but it might be less costly.
Certainly at my club, that is, where an ace commits you to buying a round of drinks for everyone in the bar and lounge in order that they may celebrate with you.