Monty wants tighter crowd control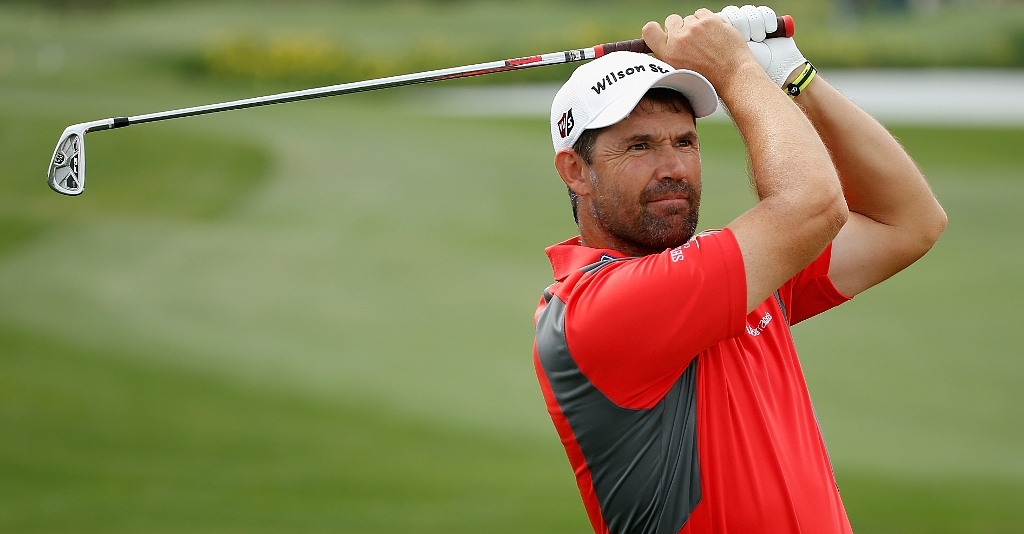 Colin Montgomerie has called for crowd control to be tightened up at this year's Ryder Cup.
Colin Montgomerie has called for crowd control to be tightened up at this year's Ryder Cup.
The 17th green at Celtic Manor was invaded by celebrating fans after Graeme McDowell clinched victory for Europe by beating the USA's Hunter Mahan there two years ago.
But the 48-year-old Scot, who was the captain of the triumphant European team and has now passed it on to Jose Maria Olazabal for this September's match in Chicago, believes lessons need to be learnt.
"The policing and marshalling throughout the week were absolutely terrific, but, like it or not, things were within a whisker of going badly wrong at the match's end," Montgomerie was quoted as saying in extracts from his autobiography published in the Daily Telegraph this week.
"I am talking about the crazed goings-on that occurred on the 17th green.
"I think we have to learn from this and perhaps adopt more of a football-style approach, whereby stewards circle the green as the end approaches to ensure things do not spill over.
"I am not trying to be a killjoy in saying that. The crowd all week had been incredible and those final moments were wonderful.
"The raw emotion and happiness that erupted will stay with me for ever but, as bedlam ensued, it became impossible for me to seek out Graeme and shake his hand before going straight from him to Hunter Mahan and from Hunter to (American captain) Corey Pavin.
"In the spirit of the game, I think I should have been able to do that and should have been seen to be doing that.
"As more and more people poured forth, the situation bordered on dangerous.
Gaynor (Montgomerie's wife) and her daughter had to grab hold of the belt of a policeman to help them through the crowds, Montgomerie wrote.
"If someone had tripped, injuries could have ensued and the day would have finished on a grim note. Yet that apart, the spectators came out of the match with great distinction."
Montgomerie also speaks of his relief that no Americans were put off by ill-timed shouts.
"I was determined that the boundary that marks fun from the unacceptable would not be overstepped," he said.
"To that end, the rain delays did not help. The supporters were taking shelter in the bars, where inhibitions tend to get left behind after a few hours/pints.
"Private thoughts can turn into public exclamations, often at precisely the wrong moment.
"I felt we came within a hair's breadth of crossing the line."