Monty to seek Faldo's help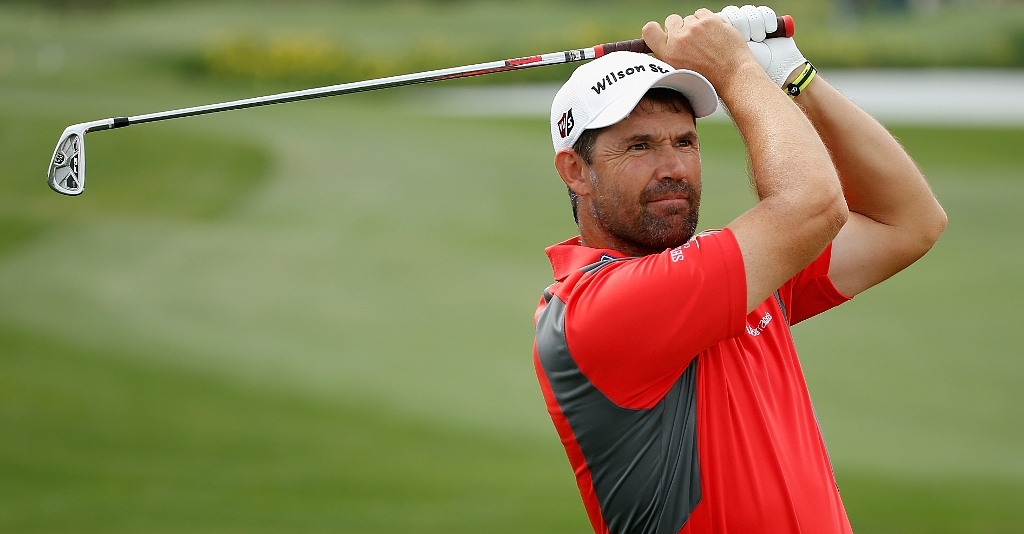 Colin Montgomerie is to seek Ryder Cup advice from Nick Faldo – despite their stormy relationship in recent years.
Colin Montgomerie says he intends to seek advice from Nick Faldo ahead of this year's Ryder Cup at Celtic Manor – despite their antagonistic and even stormy relationship in recent years
The two high profile characters of British golf have been engaged in a war of words for almost three years, but now Monty has indicated that in the cause of Europe, it is time for the two to declare peace.
The Scot is planning to speak to the last four Ryder Cup captains to see what he can learn from them, and should have no problems with Sam Torrance (2002), Bernhard Langer (2004) and Ian Woosnam (2006).
The 2010 captain played under all three, contributing hugely to their victories, and has appeared to be the best of friends with all three of them.
Not so Englishman Faldo, Britain's most successful golfer of modern times.
The six-time major winner not only failed to give the Scot a wild card pick ahead of Europe's defeat at Valhalla two years ago but made no effort to spare his feelings.
The two men had fallen out publicly a year earlier when Faldo criticised Montgomerie for effectively not acting like a good team player under him in the 2007 Seve Trophy, when Great Britain and Ireland played continental Europe.
As it turned out, Faldo might well have rued the absence of Montgomerie experience and competitiveness for Europe were trounced at Valhalla and Faldo's performance as captain was roundly criticised.
Despite all this, however, Montgomerie made it clear at Gleneagles on Thursday that he wants to learn from the American-based Faldo.
"I will be talking to Nick," he said. "He will be over herd at the Open Championship in St Andrews commentating for television, so that will be a a good opportunity.
"I'm not doing it because I have to, but because I want to. Sam, Bernhard and Ian were all winning captains, but sometimes you can learn more from a defeat than you can from a win.
"If Nick can sit down with me, and we can talk openly and honestly about what he would have done differently in hindsight, we can learn from that for the sake of the European Tour.
"I am in a position where I was selected as captain by the European Tour to try to win back the Ryder Cup. In these [difficult] economic times it is very important for everybody that we do that."
Faldo could not be reached for comment, but he is not likely to turn down Monty's invitation.
If he does, it will be perceived in the golfing world as a snub, both of Montgomerie and the European Tour.
Montgomerie was speaking at Gleneagles this weekend to promote the Johnnie Walker Championship which will be the last ranking event before the selection of this year's Ryder Cup side.
Montgomerie is expected to nominate his three wild card picks for Celtic Manor shortly after the Johnnie Walker winner hoists the cup. .
"In the past some captains have played up the underdog role, but I don't have that advantage this time," Montgomerie acknowledged.
"Because we are doing so well in the world rankings and playing at home, we can only start as favourites. I can't deny that, and nor do I want to. We need to justify that favoritism by winning.
"If we don't, that will mean I'm the fall guy, I'll take that. I will take every up and down that this captaincy gives. That's why I'm in this position and enjoying it."
Montgomerie repeated his hope that Tiger Woods would have overcome his personal difficulties and will have found his form by the time the Ryder Cup is played this year.
"We all hope he does play," said Montgomerie.
"It will be a bigger and better event if he does," he added.