Monty still plans to meet Sir Nick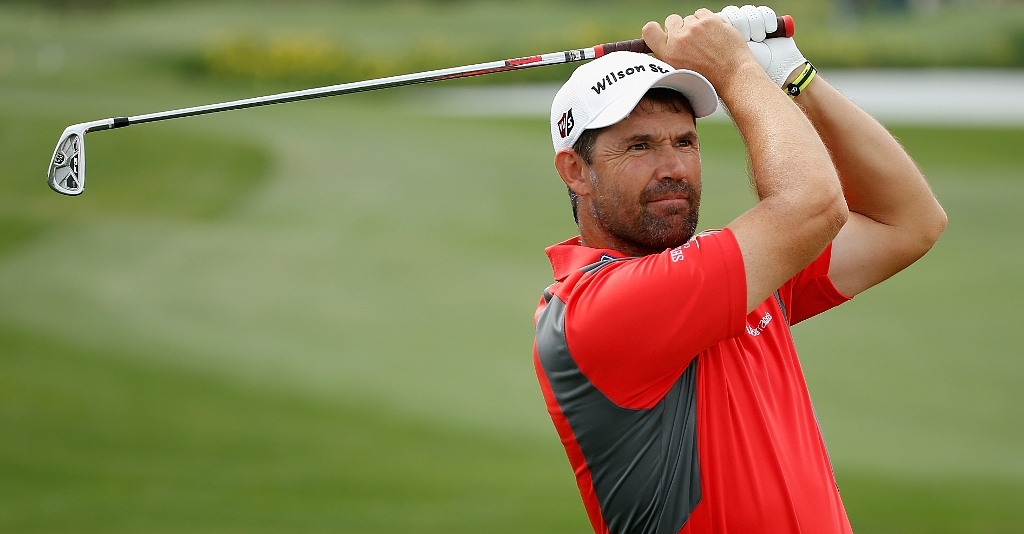 Colin Montgomerie says he still has plans to talk to Nick Faldo about his Ryder Cup roll and never meant to snub him
Colin Montgomerie said on Sunday he still plans to talk to Sir Nick Faldo about the Ryder Cup and has no intention of snubbing the man who led Europe to defeat two years ago.
Montgomerie was speaking following a British Sunday newspaper report that Faldo had not had a response to a letter he wrote offering to meet with his successor as captain and former partner.
"I have not had a reply. I don't think I need say more than that. It says it all," Faldo was quoted as saying in the "Mail on Sunday."
The pair played the first two rounds of the BMW International Open in Munich this week only 20 minutes and two groups apart, but Montgomerie insisted their paths did not cross.
"I didn't see him this week unfortunately," he told Press Association Sport after a closing 69.
"He was playing four games ahead of me I believe and he missed the cut. I will take the opportunity hopefully the next time we are together."
That will be The Open at St Andrews starting on July 15.
He continued: "Let's hope we can. Of course I want to – he's had more cup experiences than anybody."
Faldo played against the Americans 11 times and is the record points-scorer in the match with 25, although he could have been overtaken by Montgomerie if he had given him a wild card two years ago.
"You learn from everybody and from every experience in life," added Montgomerie. "I won't leave any stone unturned. I haven't and I won't."
He did sit down with Bernhard Langer, captain of the 2004 victory in Detroit, during the week.
"I had a chat with Bernhard in the locker room, but nothing deep, deep, deep, deep – just enough to understand what he thinks. We think in very similar ways."
Days after Faldo had failed to make it four successive European wins at Valhalla Montgomerie commented: "Certain things I would have been done the same and certain things I feel I would have liked to have changed.
"The line-up of the singles was very important being 9-7 down. Very important. It had to be absolutely bang-on right."
Faldo gambled by putting top-scorer Ian Poulter, most experienced player Lee Westwood and Padraig Harrington, winner of the two previous majors, in the last three positions and they became irrelevant to the outcome of the match.
Montgomerie finished the German event nine under par, still has not had a top 10 finish for two years and is battling with a torn calf muscle and Achilles tendon problem.
"I'm playing okay, but I am shattered and I can hardly walk. I'll just have to try to prepare the best I can for the French Open."
That starts in Paris on Thursday and Montgomerie is also entered for the Barclays Scottish Open at Loch Lomond before his return to the Open course on which he finished runner-up to Tiger Woods five years ago.