Monty resigned to Monday finish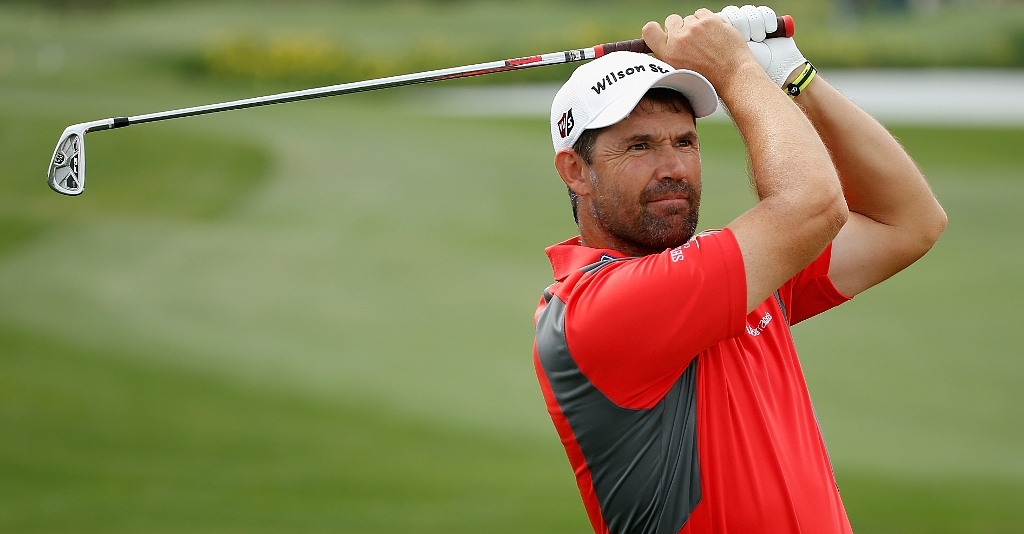 Colin Montgomerie is resigned to the fact that for the first time ever the Ryder Cup will extend into Monday.
European captain Colin Montgomerie says he is resigned to the fact that, for the first time in its 83-year history, the Ryder Cup will extend into Monday. Heavy rain forced play to be suspended at 9:45am on the opening morning for fourballs at Celtic Manor, with the home side ahead in three of the four matches but with many parts of the Twenty Ten course under water.
Montgomerie felt play would have to restart at 1:45pm to allow the contest to finish as scheduled on Sunday evening, but even as he spoke it was announced that a decision on a possible resumption had been put back to 2pm at the earliest.
"We have to start at 1:45pm because that would be four hours lost and we can make up the four hours on Sunday morning," Montgomerie had been in the process of explaining.
"If we don't start at 1:45 we are not going to finish on Sunday – and that's the way it's looking right now."
With daylight in short supply, it seemed the best that could be hoped for was completing the 'morning' fourballs today, with the scheduled foursomes starting tomorrow.
The opening morning session at Valderrama in southern Spain in 1997 was completely washed out after a thunderstorm, but the course drained superbly and the contest finished on schedule despite Friday and Saturday's play spilling over into the following days.
"We have some spare time on Sunday morning, about four hours as a back-up, and we do have Monday as a contingency," European Tour chief referee John Paramor said.
"This morning was pretty rough but all the players were keen to get going, so we did. It deteriorated to such an extent, though, that I decided to contact both captains and asked. 'What do you think?'
"They both said 'It's your call' and I said I was not happy about continuing play. It had deteriorated so much that it was not really fair."
Europe's players had seemed to be coping better with the conditions with Lee Westwood and Martin Kaymer two up on Phil Mickelson and Dustin Johnson in the first match after five holes.
Westwood, playing his first competitive round since August 6 after a calf injury, birdied the second and won the fourth as well by saving par from a saturated bunker.
"I would have loved to keep playing as this is our weather," Kaymer said.
In match two, Graeme McDowell and Rory McIlroy were one up on Stewart Cink and Matt Kuchar after four holes, Cink having birdied the second but the home pair winning the first and fourth with par.
"Just have to say our waterproofs are performing very well," McIlroy wrote on his Twitter page, a reference to the American team having to buy new waterproof clothing in the merchandise tent as their own was not waterproof.
Ian Poulter and Ross Fisher were also one up on Tiger Woods and Steve Stricker in match three, Woods having got the Americans back level with a birdie on the second, but Poulter responding with a long birdie putt on the third.
US captain Corey Pavin had sprung a surprise by putting rookies Bubba Watson and Jeff Overton out in the final match, and Overton responded well by holing a monter from off the green for a birdie at the first and Watson birdied the second to put the American pair two up on Luke Donald and Padraig Harrington.