Monty mopes as Scottish Open stalls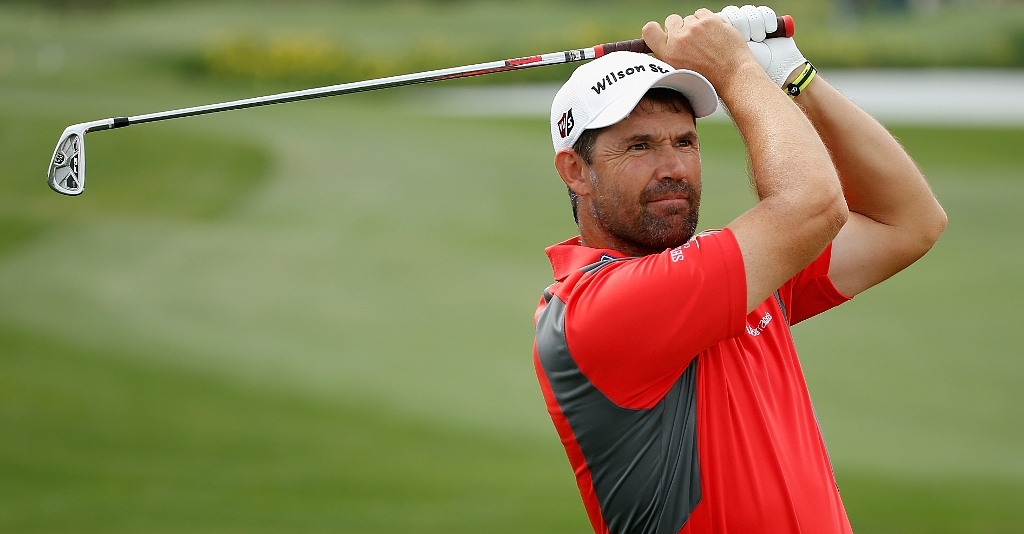 No play was possible on a rain-wrecked Saturday at the Barclays Scottish Open in Inverness.
No play was possible on a rain-wrecked Saturday at the Barclays Scottish Open in Inverness, leaving the second round still unfinished and Colin Montgomier worried.
Instead of the regulations 72 holes, The Scottish Open has been reduced to 54 holes and even then, it may have to spill into Monday to get in the required three rounds, the storm-delayed second round beibng far from finished.
And nobody is unhappier about the situation than Colin Montgomerie, whose last chance to keep his long record of playing in consecutive Open Championships alive is to earn himself a top five finish on Sunday.
Right now he is in 25th place, some five shots off the pace being set by fellow Scots Peter Whiteford and Scott Jamieson and Northern Ireland's Graeme McDowell, so having 18 holes less in which to play catch-up is hardly designed to keep him happy.
.
Woken up at 4.30am by an almighty thunderclap, Montgomerie finally got back on the rain-soaked course at 7.30pm – but like everyone else, he did not hit a shot before play was again abandoned, this time for the day, because of the dangerous conditions.
Montgomerie stood six under par overnight, joint 25th and five strokes behind
"They are having a big, big laugh – I would be if I was one of them," he said.
"I needed 72 and now I know there's no Monday qualifier for The Open we should be playing (here) Monday."
However, tournament director Mike Stewart stated: "We realised we were going to struggle with the weather today and the forecast is also poor for tomorrow.
"We just thought it was in the best interests of everyone concerned to reduce it to 54 holes."
As he spoke, the greenkeeping staff remained hard at work trying to make the course playable and the conditions for spectators safe.
Two fans suffered broken legs on Friday and, because of a landslide during one of the overnight storms, it was decided not to allow the crowd to watch on five of the holes down by the Moray Firth.
"I have been up in this area for a long time," added Montgomerie, "and we have courtesy car drivers who are 65 years old and haven't seen the like of this before.
"None of us has. It's very, very unfortunate for everyone concerned. A landslide – this land's been here for ever and it's never happened.
"This is extreme, incredible, just freak conditions, end of the world stuff."
With possible start times being pushed back almost hourly from 2pm to 7.30pm, eight players had seen enough and to jump ship with little or no hope of surviving the cut.
Half the 156-strong field had been unable to complete their second rounds after Friday's play was twice suspended by rain and electricalo storms.
As well as Montgomerie, they included Luke Donald and Lee Westwood, currently battling for the world number one crown at seven under par overnight.
"It's unfortunate for us. He said. The course will be very different – longer, softer and the balls will gather mud," said last year's Ryder Cup captain at Celtic Manor last October where the final round did spill into a full day's play on Monday because of rain.
"
I've been 21 years without a break at The Open. It's a proud record and I don't want that record to be s[poiled , but I'm running out of time now, especially with only one round to go."
Top five is make-or-break for him. There is no other way for him to be part of the action at Sandwich starting on Thursday.
Favourite for that spot is European Tour rookie Jamieson who is tied with McDowell and Whiteford who hjavew both already secured their Open places.
The second round will now resume – weather permitting – at 7am, followed by the third and now final round.