Monty hails playing partner Kuchar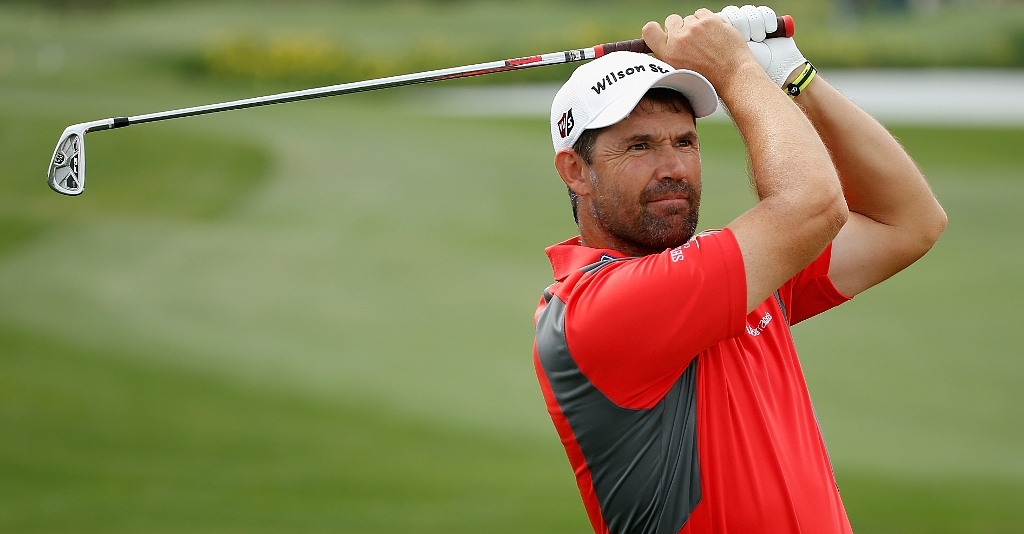 Colin Montgomerie would have preferred he was European, but it did not stop him eulogising about American Matt Kuchar.
Colin Montgomerie would have preferred he was European, but it did not stop him eulogising about American Matt Kuchar.
As the US PGA Championship continued after yet another fog delay at windy Whistling Straits, Kuchar, paired with Europe's struggling captain, marched into the lead at golf's final major of the season.
While Montgomerie was 14 over par and in dead last place in what could prove to be his last major, former US Amateur winner Kuchar was eight under with four holes of his second round remaining.
"I'm very impressed," said Montgomerie after he had signed for an opening 79 and Kuchar for a 67 when the first round was finally completed during the morning.
"He's a very, very solid player – as solid as I have played with on the US Tour for a long time – and someone who will be a great asset to their Ryder Cup team, I am sure."
The Scot managed only 40 to the turn when they set off again shortly afterwards, but Kuchar, seventh in the standings at the start of the final counting event for the Americans, followed an outward 36 with a hat-trick of birdies from the 11th.
That gave him a three-stroke lead, but it was cut to two by compatriot Bryce Molder and then by England's Simon Khan when he chipped in for eagle at the 355-yard sixth.
Khan was ranked 471st in the world when he won Europe's PGA Championship at Wentworth in May. Last November's qualifying school winner received a late invitation to that and only discovered last week that he would be in Wisconsin now.
The 38-year-old from Essex first had to play the last 11 holes of his first round and finished with a 69 that could have been at least two strokes better as he three-putted from just off the green at both the 18th and ninth.
Kuchar was also up early, but a hold-up of two hours 40 minutes for the fog to clear – on Thursday it was over three hours – helped him.
"I never wake up in the best of spirits, so it was just some extra time to kind of get my body back in sync again," he commented.
"I just don't feel great when I wake up on five hours' sleep – my body just feels funny."
Also in the hunt was 21-year-old Rory McIlroy, who followed up a first-round 71 that included six birdies and also two double-bogeys with birdies at the 13th, 14th and first to stand four under.
That put him into a tie for ninth on four under, the same mark as Italian Francesco Molinari, who led Europe's challenge on the first day with a 68 and was not due to tee off again until late in the day.
The same applied to Tiger Woods, one under overnight, but his position as world number one was not being put under threat by either Phil Mickelson or Steve Stricker.
Mickelson had a double-bogey six on the 18th to be one over midway through his second round and Stricker triple-bogeyed the short 17th to be on the same mark.
The 223-yard 17th had also claimed Darren Clarke as a victim, with a double-bogey five, as he tumbled from three under overnight to two over with a 74.
But the Ulsterman, 41 tomorrow, was back at the scene a few hours later – and birdied it to get back to level par, the same as Ross McGowan, Simon Dyson and Shane Lowry.
Montgomerie was far from the only European way outside the expected cut-off mark.
Irish Open champion Ross Fisher was 10 over with five to go, US Open champion Graeme McDowell five over after 10 and Oliver Wilson just one better than that.
Justin Rose and Chris Wood still had hopes of making it at three over after nine and 14 holes – it put them just outside the top 100.
Woods was not due to tee off again until 5.45pm and Danny Willett and David Horsey not until 6.25pm, so there was no hope of the second round finishing before dark.