Monty calls for more wild cards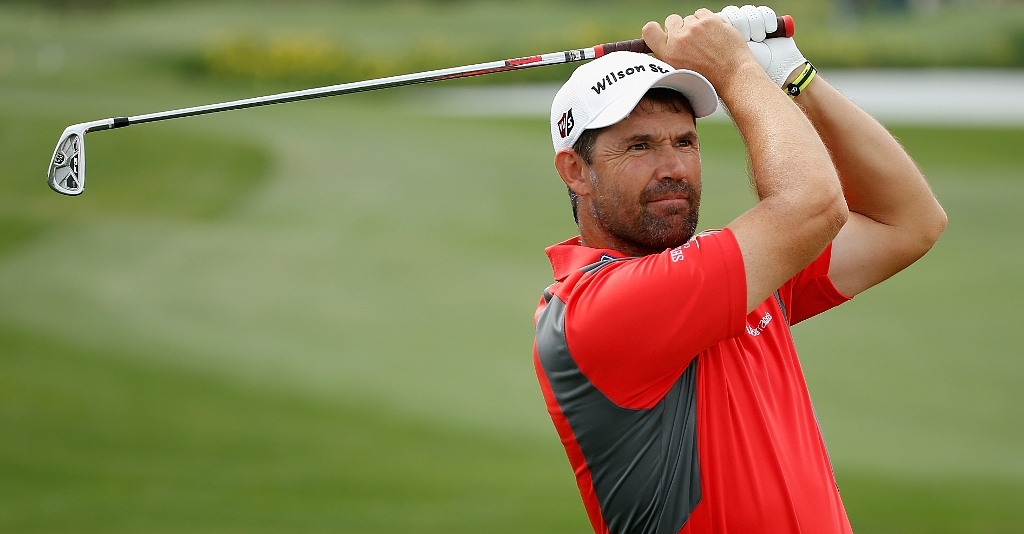 Colin Montgomerie believes European Ryder Cup captains should be given more wild card picks than he had this year.
Colin Montgomerie believes the European Ryder Cup captains who come after him should be given more wild card picks than he had this year.
This, he told the media at Mission Hills Golf Club in China at the weekend where he has been playing in the Star Trophy celebrity pro-am, would prevent US-based world class golfers like Paul Casey and Justin Rose being left being of the team.
The two were both ranked higher in the World standings than a good many of the players who qualified via a points system that favours those who play most of their golf on the European Tour, but they were unable to qualify and missed out on the three wild cards available to Montgomerie when he preferred to hand them to Luke Donald, Eduardo Molinari and an out-of-form Padraig Harrington.
Europe went on to beat the Americans at Celtic Manor, but the result was desperately close and there was a feeling that with the in-form Casey and Ryder Cup-proven Rose in the team, Europe could have won by more than one point.
Montgomerie said he would raise the matter when the European Ryder Cup committee next meets in Abu Dhabi early next year and hoped that a solution to the problem he had faced could be solved.
"It was a very hard day, having to leave out world players and the way it was done. There's no question the timing was wrong," he said.
"I was picking a team where I had to tell people on the golf course, or not on the golf course in America, whether they were in or not.
"I wouldn't wish that on anybody, having to do what I had to do – to tell world class players that unfortunately on this occasion 'you're not going to be playing'."
Casey and Rose chose to stay in America to contest the FedEx Cup and it's $10m first prize in the two weeks running up to the team announcement, when returning to Europe might well have seen them qualify, so Montgomerie was left with five players in the world top 22 chasing three picks.
"I think the more captain's picks there are the better," Montgomerie said.
"Imagine if I'd only had two – it was bad enough with three. I think that would be the consensus, that the captain should have more picks rather than less."
Europe next meet the Americans in the USA at the Medinah Country Club in 2012.
NOTE:
The Ster Trophy was won by Lorena Ochoa, a former Women's World Number One who retired last year to get married and start a family – but she might not won had Monty not been prevented from meeting her in a playoff by a two-shot penalty.
Ochoa, who took away $1.28million in prize money, shot a two-under-par second round 71 to finish on four under par for the pro-celebrity tournament.
So did Montgomerie, but the Scot was later penalised two shots because his caddie helped to move a fairway advertising board out of the way of his ball.
He took a drop and though his caddie replaced the board before he played his shot, officials ruled against him, saying his caddy had moved a designated "immovable obstruction" as indicated in a rules sheet given to all the players before the start of the tournament.
Ochoa, a four-time LPGA player of the year who had 27 career wins including two Majors, said she was delighted with the way she had played.
"It's been two beautiful days for me. I've played solid golf, now it's time to enjoy it. I couldn't be happier," she said.