Monty already focussed on 1st round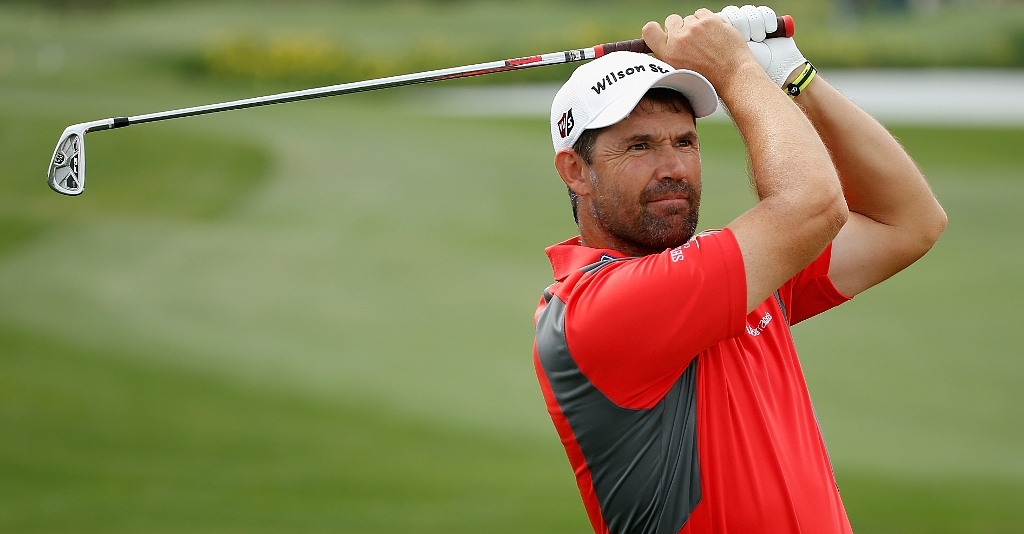 With 21 weeks left to the Ryder Cup, Colin Mongomerie is already looking ahead at the first round.
With just under 21 weeks left to the bienial Ryder Cup battle against the USA, five of the nine players in automatic qualifying positions for Colin Mongomerie's European team are uncapped.
The five, Rory McIlroy, Ross McGowan, Martin Kaymer, Alvaro Quiros and Simon Dyson are all at Wentworth this week for the European Tour's flagship BMW PGA Championship.
And with a first prize of approaching £640,000 – almost as much as the total purse in Majorca last week – every one of them can start planning for Celtic Manor if they win.
But Montgomerie's interest in them goes beyond how they might fare
against the Americans in October.
They also hold the key to whether the first match ever in Wales begins with foursomes or fourballs.
That decision has normally been taken by the home captain by now, but Montgomerie is holding back on it until he knows his 12 players.
Does it matter what the first session of a three-day match is? Recent history suggests it does.
At Valderrama in 1997 Seve Ballesteros considered it one of his masterstrokes to switch the opening morning's play to fourballs for the first time since 1979.
Europe had not taken a lunchtime lead in any of the eight matches in between those dates and, although Europe had gone on to lift the cup four times, Ballesteros wanted to try for a fast start.
In the event the session was tied 2-2, but the fact that the Americans were then beaten gave the Spaniard no reason to regret his move.
Two years later Ben Crenshaw changed it back and regained the cup. In 2002 Sam Torrance changed it again and won. In 2004 Hal Sutton did not bother to revert to foursomes and lost.
Ian Woosnam then stuck with fourballs first and won and two years ago Paul Azinger switched to foursomes and won.
Interestingly, though, Montgomerie thinks he might buck the trend and – unlike Ballesteros, Torrance and Woosnam – opt for foursomes.
It will all depend, however, on the make-up of his side.
"I'm leaning towards foursomes first unless there are a lot of rookies in the team," he told Press Association Sport.
"Why? Because I think it might favour us. I just have a gut feeling.
"Hey, you can outdo yourself here in a hurry and beat yourself up against a brick wall if you are not careful, but I think that it favours us on a home track.
"Foursomes is the most difficult form of golf, but it's for myself and the vice-captains to have a look at and to see what's what really.
"The decision might change if there are a lot of new faces because it would then become about getting them involved straightaway in the safer of the two environments, which is fourball."
Who those vice-captains are remains to be confirmed, but Paul McGinley and Thomas Bjorn are ear-marked and Montgomerie would also like Jose Maria Olazabal, who was Nick Faldo's assistant two years ago.
However, the double Masters champion, favourite to succeed Montgomerie, has sounded luke-warm towards the prospect of being "only" a helper again.
McIlroy, meanwhile, has almost certainly done enough already to secure his debut.
The 21-year-old's 212 world ranking points since qualifying started last September – highlighted, of course, by his maiden US Tour victory achieved with magical closing rounds of 66 and 62 earlier this month – would have earned him a berth on Nick Faldo's line-up last time.
He lies second on that points list and even if he falls outside the top four (it was five last time, but Montgomerie wanted an extra wild card) McIlroy would be in a strong position to take one of the next five spots based on European Tour earnings.
And even if he somehow fell off that list a captain's pick is surely now there for a player who has rocketed into the world's top 10 and was second on last season's Tour money list behind Lee Westwood.
The other four have more reason to study the standings as the race hots up.
In only his second full season on the circuit 28-year-old McGowan included a round of 60 in his Madrid Masters win last October and finished second (that man Westwood again was the one who beat him) at the Dubai World Championship.
The Surrey golfer has made a quiet start to 2010, but he did defeat then world number two Steve Stricker at the Accenture Match Play in February and failing to qualify for The Masters did not hurt his cup chances too much with Westwood and Ian Poulter the only Europeans to finish in the top 10 there.
Kaymer and the big-hitting Quiros have already registered wins this season, the 25-year-old German in Abu Dhabi and Quiros in his home Spanish Open.
After breaking three toes and undergoing surgery following a go-kart crash last August Kaymer thought he might have to keep titanium plates in his foot for most of this year, but they have just been removed and he is hoping for a trouble-free summer.
Dyson burst into contention for a cup place with victory in the Dunhill Links Championship at St Andrews seven months ago, but has not had a top 10 finish yet this season.
It would be a great week to change that.