Monday triumph for Jacquelin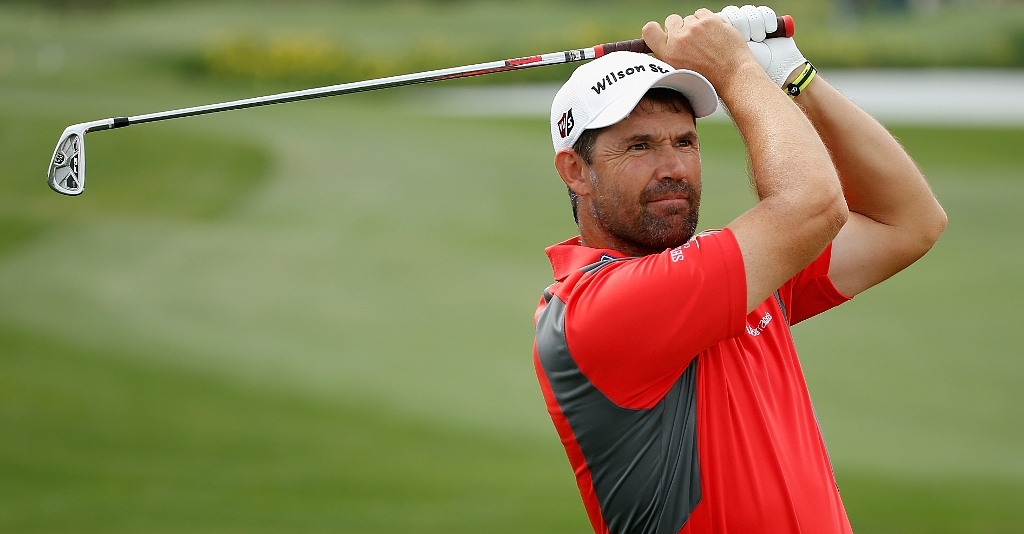 Raphael Jacquelin edged out Anthony Wall when the final round of the Sicilian Open was completed on Monday.
Raphael Jacquelin claimed his first European Tour title in four years when he edging out England's Anthony Wall when the delayed final round of the Sicilian Open was completed on Monday morning
Frenchman Jacquelin was playing alongside Wall in the final round and the two were neck-and-neck throughout before it was forced to go to a Monday finish after a storm delayed play on Sunday.
A comfortable three-shot lead for Jacquelin was cut down to just one by the time play reached the dramatic final hole on Monday.
This followed a roller-coaster closing stretch on Saturday that saw the Frenchman miss a six-footer on the 12th hole to drop a shot while Englishman Wall picked up a birdie there.
That meant that Jacquelin had a restless night thinking over that missed putt, and things got even worse when they teed off on the 13th on Monday morning – with Wall hitting a birdie two to level the score at ten-under.
Jacquelin showed great composure to birdie the very next hole and regain the lead, but a birdie on 16 for Wall made it look like the contest could stretch even further with a play-off likely.
However, Wall slipped up on the 17th as he double-bogeyed the 421-yard par four to fall two shots behind Jacquelin heading to the final tee box.
While Wall did his best by picking up a birdie on the 18th, a solid par from Jacquelin was all that was needed for him to punch the air in delight as he claimed his first victory in four years on Tour.
The 36-year-old Jacquelin eventually signed for a 68 at the Donnafugata Golf Resort & SPA to finish on 12-under for the tournament and was over the moon after seeing Wall also post a 68 but fall just a shot short of forcing a play-off.
"It feels great – as you would expect it tol," said Jacquelin, who climbed back into the world's top 100 with his victory.
"But it wasn't easy – Anthony made a couple of birdies and put the pressure on me right from the start.
"I actually felt a little bit tired this morning and my ball-striking wasn't as good as it has been, but then I suppose with a 5am wake-up call that was expected.
"But I stayed patient and made a good birdie on the 14th which was perfect and then he made a mistake on 17 and that was it, although I had to make a good four at the last.
"It was a good fight between the two of us and I think that helped us to play the way we did because we were always close and playing together made it a good fight. I enjoyed There can only be one winner – I am glad it was me."
Spaniard Jose Manuel Lara finished in a tie for third place after a double bogey at the 18th saw him card a 69 – the same as Sweden's Joel Sjoholm who tied with him on seven-under par.
England's Jamie Elson bogeyed the 16th and 18th to drop from seven-under into a group of eight men tied for fifth on five-under,