Molinari triumphs at Scottish Open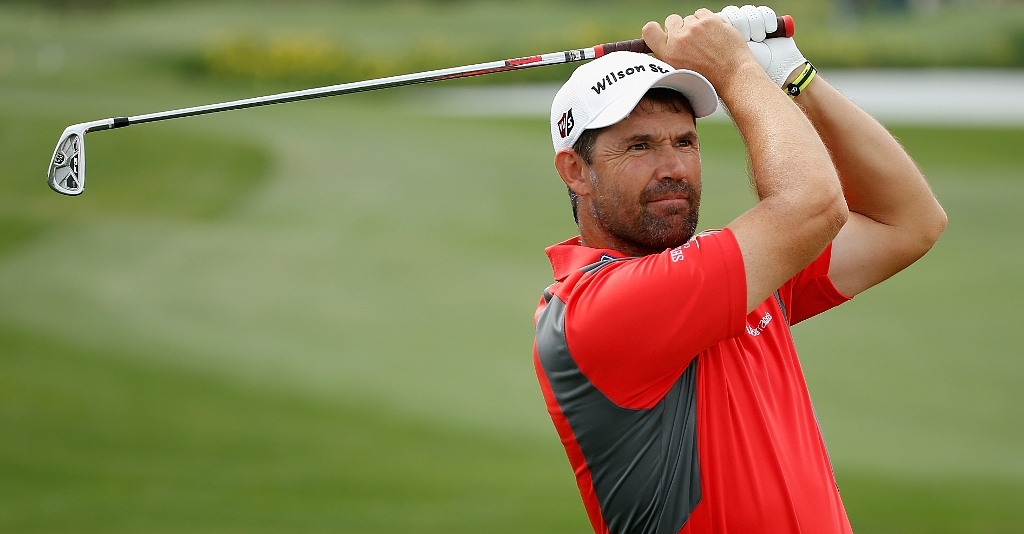 Edoardo Molinari joined brother Francesco as a European Tour winner on Sunday – and boosted their Ryder Cup hopes
Italian Edoardo Molinari joined his brother Francesco as a European Tour winner on Sunday – and with it set up the real possibility of them both making their Ryder Cup debuts in Wales in October.
With Francesco looking on all the way – he finished joint fourth – the 29-year-old Edoardo won his head-to-head duel with Darren Clarke at Loch Lomond to become the latest Barclays Scottish Open champion
Molinari, one ahead after his dazzling third-round 63, closed with a 74 in the in the toughest conditions of the week and, with a 12-under-par total of 272, took the £500,000 first prize by three shots.
The compensation for runner-up Clarke was that, with Molinari already exempt for this coming week's Open, he took the sole St Andrews spot that was up for grabs at Loch Lomond.
The 41-year-old was always fighting an uphill battle from the moment he tried to play his ball out of the mud and water beside the third green, too three attempts at it and ran up a double-bogey seven.
No brothers have played together in the Ryder Cup since Bernard and Geoffrey Hunt in 1963, back in the days when it was just Britain against America.
But Francesco, who a week ago lost a play-off for the French Open to Miguel Angel Jimenez, moves up from eighth to fifth in the points race.
And winner Edoardo, who first hit the headlines by winning the US Amateur title five years ago, is up from 11th to sixth on the world list from which the first four members of Colin Montgomerie's side will come.
With Francesco having won the 2006 Italian Open, Edoardo's victory makes them the third brothers to lift Tour titles – and this just eight months after they combined to win the World Cup in China.
Seve and Manuel Ballesteros did it and so did their fellow Spaniards Antonio and German Garrido.
Molinari was five clear after five holes, bogeyed the next two but then regained that advantage when Clarke dropped a shot on the short 11th and he made a 15-foot birdie putt three holes later.
Five ahead with four to play looked a done deal, but a terrible drive down the 415-yard 15th led to a double-bogey six.
The gap then came down to two when Clarke made a five-foot birdie putt on the short 17th, but he was the one to bogey the last.
By then, though, he knew he had edged the Open place from France's Raphael Jacquelin, who came through for third with a joint best-of-the-day 68.