Molinari spearheads home defence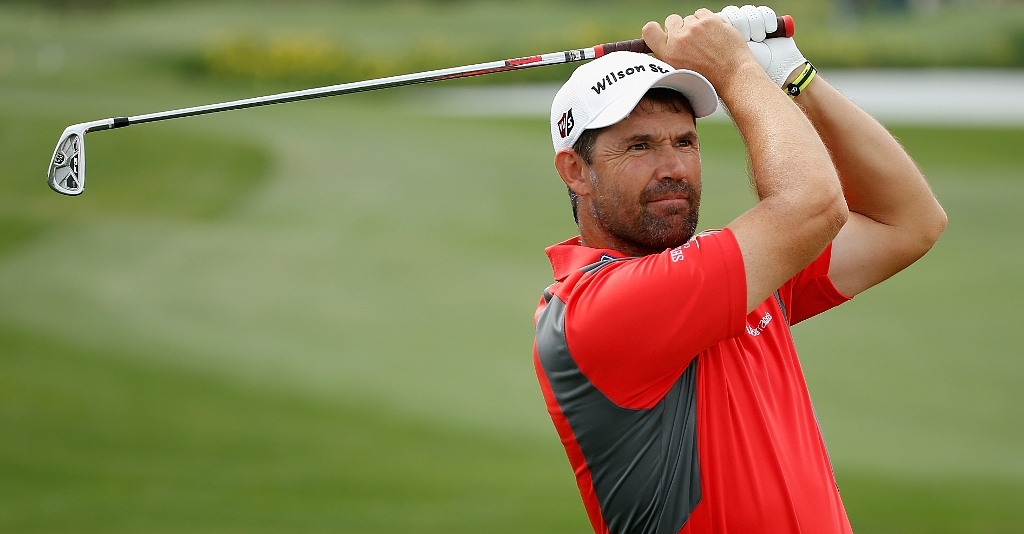 Italy will have a strong home guard defending its national golf Open at Royal Park I Roveri in Turin this week.
Italy will have a strong home guard defending its national golf Open at Royal Park I Roveri in Turin this week.
For apart from the Turin natives and brothers, Francisco and Edoardo Molinari, the field for the BMW Italian Open which tees off on Thursday also includes the country's brightest new teenaged star, Matteo Manassero, and one of the best-known of it's old guard, Costantino Rocca.
Edoardo, who played in Colin Montgomerie's winning Ryder Cup team two year's ago at Celtic Manor, but missed out on selection this year because of his injury, will clearly be hoping to show that while he still has some way to go before he is back to his best, he is heading in the right direction.
But for Francisco, Italy's highest ranked golfer and one of the automatic qualifiers for this year's European Ryder Cup team along with World Stars of the calibre of Rory McIlroy, Luke Donald and Lee Westwood, this week's Italian Open will be his last European Tour event before he sets off with skipper Jose Maria Olazabal and the rest of Europe's Ryder Cup team for Medinah in the USA in the course of the next fortnight.
So consequently, despite the fact that Francisco has had a fine season that has included a win in the Open de España and seven other top ten finishes, including a share of sixth place in his last European Tour appearance at the Johnnie Walker Championship at Gleneagles, nothing will do his ego more good than to head off to the Ryder Cup with one of the Tour titles he most prizes, so you can be sure he will be gunning with everything he's got for victory on Sunday.
So too could Germany's automatic Ryder Cup qualifier Martin Kaymer and Olazabal's Belgium wildcard pick Nicolas Colsaterts, the current leader of the European Tour's longest hitter stat with an average drive of more than 317 yards.
Unlike Colsaerts, who has come on strong this year with a victory in the Volvo World Match Play Championship, a second in the Volvo China Open and a 3rd place finish at the Sicilian Open which together have helped him total 10, 2012 top-10 finishes on the Europe Tour, Kaymer, the 2010 PGA Champion, has been wallowing in something of a slump and has not won since his WGC-HSBC Championship triumph in November last year.
Indeed the German star's highest-placed finish this year so far has been 7th at the Maybank Malaysian Open with three of his lowest points coming at the PGA Championship (130th), the 141st Open (109th) and the Masters (44th).
He, then, will be especially keen to pull something out of the bag ahead of the Ryder Cup.
In the meantime, Manassero, the youngest-ever winner on the European Tour, is looking for a better finish than his eight place last year and says he can't wait to tee off on Thursday.
"As Italian players this is always a big event for us and we always look forward to it," he told the media this week.
"It is great fun for the crowd and great fun for us. I've played in three now and I really want to do well in it.
"I'll feel a little bit of added pressure but the support also really helps you. The course is one of the best in Italy. I know it well because I have played it many, many times, so I feel confident about doing well there.
"It is going to be a special week for us all. Everybody is looking forward to seeing Edoardo back and we will all be welcoming him again. Francesco has had an amazing year and he wants to do well before The Ryder Cup."
Last year the Italian had to crown a Brit as their Open Champion.
England's Robert Rock won the title by a shot from fellow Englishman Gary Boyd and Denmark's Thorbjorn Olesen when he stunned the field with a closing 10-under par 62 that included five birdies and an eagle.
He then proved it was no fluke by going on to win the Abu Dhabi HSBC Golf Championship in January, when he held off the likes Rory McIlroy and Tiger Woods.
But things have not been anywhere near as good since then, especially in the past month or two when he has finished 68th at the Johnnie Walker Championship, 143rd at the PGA Championship, 71st at the WGC Bridgestone Invitational and 134th at the 141st Open.
Clearly Rock will be hoping that the good memories he has of his victory last year will help get him back on track to better things this year, but he will be aware of the fact that winning won't be easy – either for him nor everyone else.
It may be true that a handful of Europe's finest players are heavily involved in the US PGA Tour's FedEx Cup Playoffs right now, the World Nos 1, 3 and 4, McIlroy, Donald and Westwood, among them, but the solid field for the Italian Open is a strong one, nevertheless, that can't be taken for granted by anyone.