Molinari leads, but Westy tops Tiger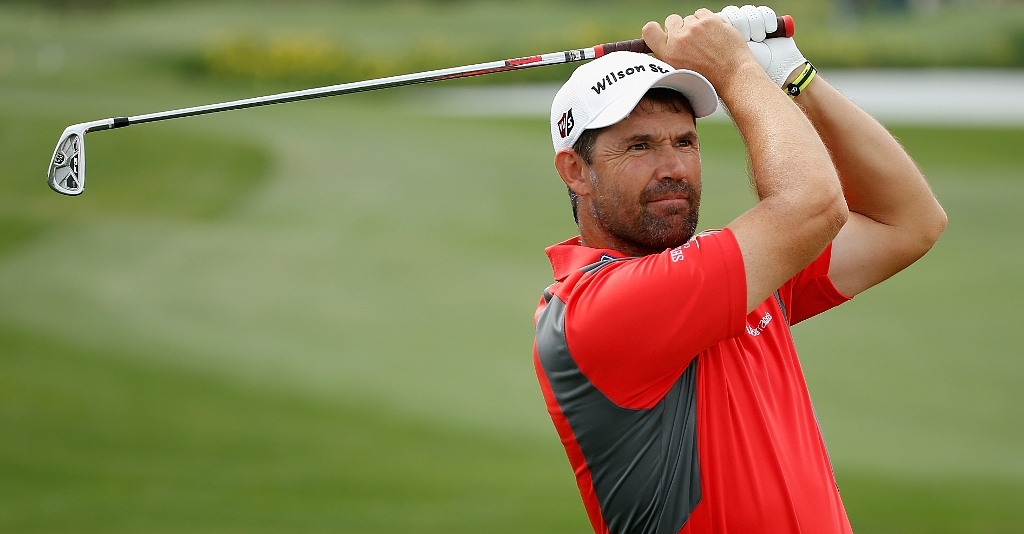 Lee Westwood was in a strong position after Thursday's first round of the WGC HSBC Champions in Shanghai.
Italy's Francesco Molinari renewed his love affair with China when he posted a seven-under-par 65 to take the opening round lead at the WGC-HSBC Champions on Thursday.
England's Lee Westwood also showed why he is deserving of his newly acquired world number one tag by returning with a 66 to take second place despite still nursing an injury while Asian Tour Order of Merit leader Noh Seung-yul of Korea stamped his mark with a 67 to take a share of third place alongside Japan's Yuta Ikeda and Sweden's Henrik Stenson.
World number two Tiger Woods was bunched in sixth place with Spain's Martin Pablo and England's Luke Donald after the trio returned with matching 68s at the Shenshan International Golf Club.
Molinari who tasted victory in China when he won the World Cup with his younger brother last year has set himself up for another win at the Sheshan International Golf Club this week.
"Whenever I come over here, I always play on great courses. I played here twice before and it's just the golf course that I like. I think that's what it is," said the Italian.
Molinari led the way with a bogey-free round that was highlighted by seven birdies including a memorable chip for birdie on the par-four third.
"I holed that chip on the third hole after missing it long with my second shot. It was a tricky, downhill chip, so it was a very good shot," said Molinari.
"It was obviously a good round as the conditions were perfect. I know the scoring was a bit lower than what most people had expected but most importantly, I played well and putted well. Everything seems to be in the right place at the moment," added the Ryder Cup star.
Westwood, playing in his first tournament since taking over from Woods as the world's number one underlined his new-found status with another assured performance.
"It's nice to go out there and show everybody that there is a particular reason why I got to that stage. I think I did that today," said Westwood.
Westwood, who teed off alongside defending champion Phil Mickelson and 2009 USPGA winner Y.E Yang, posted birdies on the 13th, 15th and 16th on his back nine.
He almost moved to four-under at the par-five 18th but an eight-footer lipped out and he reached the turn in 33.
Westwood resumed his charge by marking his card with another birdie on the first hole.
The Englishman's only blemish of the day came at the par-four seventh but he bounced back and finished his round strongly with two consecutive birdies.
"The target was just to go out there and enjoy myself and see what happened. But I was pleased with the way I hit it despite not having played a lot," said Westwood who is still nursing a troubled injury.
"My ankle's better, and my calf feels about 85 to 90 per cent there. As the round goes on, it starts to ache and I start to feel like it I'm losing my control and power.
"But it's there. I've still got the power in it, something which I didn't have a few weeks back. I can still sort of mentally do that and keep control of my swing," added the world number one.
Defending champion Phil Mickelson, meanwhile, posted a 69 to take a share of ninth place.
"I could have played better, but I'll certainly take a 69 the first round and I'm looking forward to getting back out there tomorrow and trying to make more birdies," said Mickelson.
Billed as the 'champions of champions' title, the WGC-HSBC Champions will see tournament winners from all around the world representing 20 countries who have won over 500 international titles between them and 30 Major Championships.