Molinari confirmed for Portugal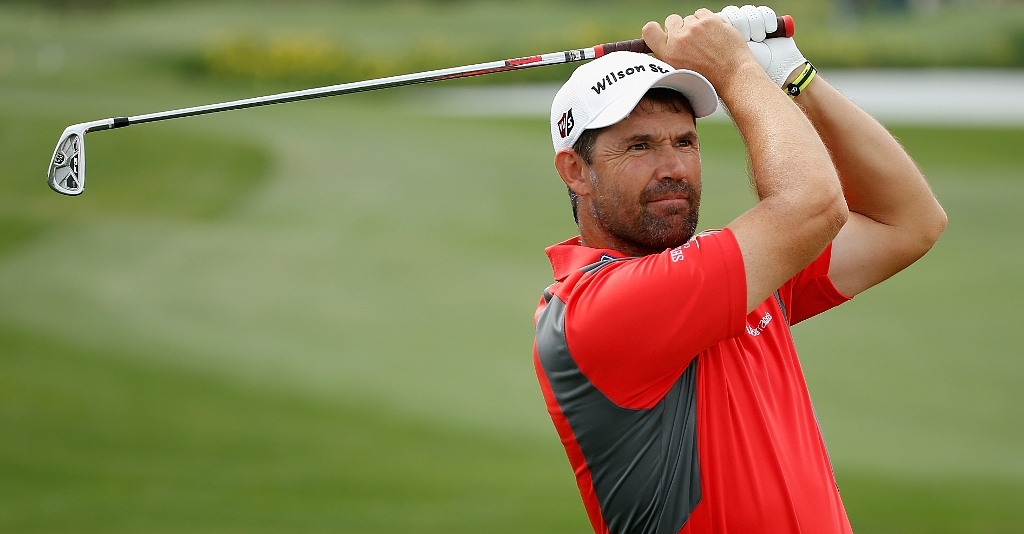 Francesco Molinari is eager to return to the Portugal and pull off the victory he has twice come so close to achieving.
Francesco Molinari is eager to return to the Portugal and pull off the victory he has come so close to achieving in recent years.
The younger of the two Molinari brothers has confirmed his participation at Oceânico Victoria Golf Course for the Portugal Masters in October, and will be aiming to improve upon the runner-up finishes he has achieved there in the past two two years.
In 2009, a final-round 65 from Lee Westwood only just robbed the Italian of victory, while last year's showing featured two superb rounds of 62, but were canceled out by two rounds of 74, as he eventually finished two shots behind the eventual victor Richard Green.
"The Portugal Masters is a great tournament and I have to go back there because it owes me a victory," said Molinari. "I am looking forward to it and it is a golf course that I really like because I have finished second there in the past two years.
"It is such a great time of year to go and play in Portugal. The weather is great and there is just a really good feeling about the tournament, the course and the hotel – it really appeals on all of those levels.
"I like the golf course – there are a lot of chances for birdies and you can really get it going around there, but if you are not careful it can catch you out. Just look at my scores from last year – that tells you everything.
"Last year was a really strange tournament for me because I shot two 62s and two 74s which is very unlike me but at least I went 74-62-74-62 to have two good comebacks. It would have been worse the other way around."
Francesco, who currently lies 18th in The Race to Dubai and 24th in the Official World Golf Ranking, will be joined by his brother Edoardo and a host of his fellow Ryder Cup teammates, making it one of the strongest fields yet assembled for the event.
Lee Westwood will be back in action, eager to follow up his 2009 victory, and he'll be joined by the likes of Ross Fisher, Peter Hanson and Martin Kaymer, all out to produce some good results as the race towards the 2012 Ryder Cup gathers steam.
"The Portugal Masters is one of those great weeks on Tour that is great fun to play in," said Edoardo Molinari. "It has a great personality for a lot of reasons. The weather is usually perfect, the hotel is outstanding and the golf course is really enjoyable to play.
"All of the tournaments we play on The European Tour will have extra significance because The Ryder Cup (qualifying) has started and will be going for the next year, so the Portugal Masters gives me a great opportunity to make a fast start to try and qualify for the team again.
"That is one of my most important goals over the next year and that's why I will play almost all of my golf on The European Tour from now on.
"I didn't start trying to qualify for the last Ryder Cup Team until January 2010 because I was playing on the Challenge Tour so to have an early opportunity to get points on the board in tournaments like the Portugal Masters is very important for me.
"I always think that it is easier to lead from the front than to try and chase and I think that will be the same when you are trying to win points in The Ryder Cup qualification."