Molinari coasts to Kazakh Open title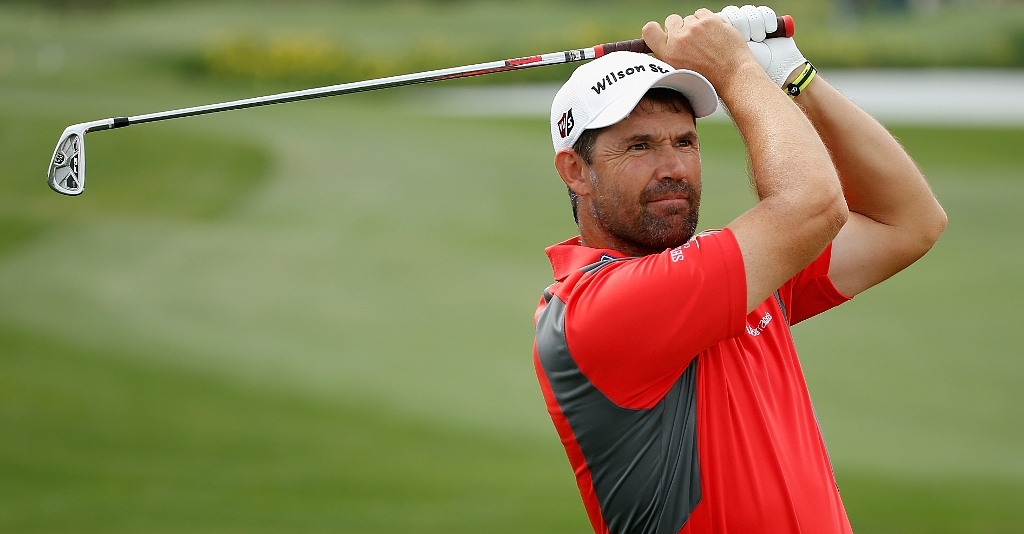 Edoardo Molinari won the Kazakhstan Open by three shots and smashed the Challenge Tour earnings record in the process.
Italy's Edoardo Molinari shot a four-under par final round of 68 to comfortably defeat a high-class Challenge Tour field by three shots in the Kazakhstan Open.
Held at the Zhailjau Golf Resort, the event is the most lucrative on the Tour and the win all but confirms the Italian's number one ranking for 2009 – England's Andrew Butterfield would need to win three of the remaining four events to even challenge Molinari's supremacy.
It also smashed the Challenge Tour record for earnings in a single season as the €64,000 winner's cheque – the biggest payday of his career – took his season's earnings to €188,079, €43,961 more than England's David Horsey accumulated last year.
Molinari started the day on 16-under par, holding a three-shot lead over playing partner Peter Gustafsson of Sweden and had a simple aim to get to 20-under.
After the third round he said: "If someone beats me after I do that, good luck to them!"
Reminded of that strategy after his win the Milan-resident couldn't help but break into a smile.
"That was the plan and I think it worked because I was there after just six holes which was a bit quicker than I expected!"
He reached the target courtesy of a chip-in eagle on the par-five third hole, plus birdies on the fourth and sixth.
At the turn he held a five-shot lead that looked unassailable but Gustafsson rallied, claiming three birdies in the first four holes of the back nine to peg the lead back to three shots.
But having bravely made par on the long 14th hole, the Swede then finished double-bogey, bogey, birdie, bogey to fall out of second place and into a tie for third.
For Molinari there remained just one target as he stood in the fairway bunker on the final hole.
"I had not made bogey all weekend," he said, "and I told my caddie that I wanted to keep it that way so I was very happy when I made the green and two-putted. I have never achieved that before."
He was also under no illusions what had contributed to his victory.
"I didn't miss a shot all day. I found most of the fairways and the greens just like I have all week, it is the key to winning on this course."
The result is also a vindication of the technical work he undertook during last winter to make his long game more consistent.
"The first two rounds here were typical of what I have done all year. I didn't play too great, but I made a good score.
"I shot 67-67 in rounds one and two playing okay golf whereas last year if I played okay golf I would hit 72 or worse.
"I am so much more consistent and this course is more like a European Tour set-up than most we play, with the thick rough, so the win means the changes are working."
Whilst for Molinari the final few holes were a relatively straightforward exercise, the players ahead of him on the course were scrambling for the minor places and a cheque that would vault them into the top 20 in the rankings, ensuring a 2010 European Tour card.
As Gustafsson went backwards England's Chris Gane took advantage with a five-under par round of 67 that took him to 17-under par for the tournament.
That figure gave him second place on his own, three shots clear of the third placed players and earned him €44,000 which took him to 11th place on the 2009 rankings.
First round leader Gary Boyd of England rediscovered his touch to shoot a three-under par 69 that allowed him to tie Gustafsson in third place – his cheque for €24,000 moved him to fourth in the rankings.
Joining them in third was New Zealand's Gareth Paddison who raced through the field with a blistering six-under par round of 66 that would have been better but for a costly double-bogey six on the final hole.
He now lies 29th in the rankings and can dream of using the remaining four starts to jump into the top 20.
England's Andrew Marshall finished alone in sixth place with a tournament score of 13-under that took him to 28th in the rankings.
Wales' Sion E Bebb and Julien Quesne of France finished in a tie for seventh on 12-under par.
Quesne is all but assured of a 2010 card as he now lies seventh in the rankings, whilst Bebb can also hope for a return to playing with the big boys as he now holds 14th spot.
ALL THE FINAL ROUND SCORES
(Par: 72)
268 E Molinari (Ita) 67 67 66 68
271 C Gane (Eng) 70 66 68 67
274 G Paddison (Nzl) 69 67 72 66, P Gustafsson (Swe) 69 67 67 71, G Boyd (Eng) 63 71 71 69
275 A Marshall (Eng) 71 63 71 70
276 J Quesne (Fra) 71 67 67 71, S Bebb (Wal) 74 66 68 68
277 D Denison (Eng) 70 69 66 72
278 P Whiteford (Sco) 68 67 71 72, J Clement (Swi) 67 69 71 71, M Zions (Aus) 68 69 72 69
279 M Wiegele (Aut) 69 70 68 72, S Jamieson (Sco) 74 67 68 70, O Floren (Swe) 66 72 71 70, R Davies (Wal) 72 68 65 74
280 B Evans (Eng) 69 72 70 69, B Mason (Eng) 69 70 70 71, M Korhonen (Fin) 71 68 70 71, S Juul (Den) 72 69 66 73
281 J Olesen (Den) 72 68 73 68, S Saavedra (Arg) 70 68 70 73, A Gee (Eng) 72 68 69 72, S Thornton (Irl) 69 66 74 72, A Wagner (Arg) 73 67 68 73, J Zapata (Arg) 74 66 69 72, L Saltman (Sco) 67 72 71 71
282 R Steiner (Aut) 71 69 72 70, J Grillon (Fra) 70 69 69 74, J Sjoholm (Swe) 71 71 74 66, D Griffiths (Eng) 72 70 72 68, S Tiley (Eng) 71 69 71 71, C Russo (Fra) 70 66 76 70, C Brazillier (Fra) 74 68 70 70, M Haastrup (Den) 73 66 71 72
283 A Kaleka (Fra) 71 71 72 69, F Andersson Hed (Swe) 71 72 68 72, S Manley (Wal) 73 70 69 71, D Wardrop (Eng) 70 73 70 70, C Carranza (Arg) 75 68 68 72, C Moriarty (Irl) 71 70 73 69
284 F Colombo (Ita) 72 71 67 74, A McArthur (Sco) 70 72 72 70, S Davis (Eng) 69 72 77 66
285 B Alvarado (Chi) 72 70 73 70, A Bernadet (Fra) 72 71 72 70, N Smith (USA) 66 76 70 73, B Hebert (Fra) 73 70 70 72, B Pettersson (Swe) 70 71 71 73
286 Z Scotland (Eng) 72 69 71 74, D Hewan (Rsa) 71 72 72 71, A Ahokas (Fin) 70 73 74 69, J Morrison (Eng) 68 70 75 73
287 T Carolan (Aus) 68 74 72 73, P Baker (Eng) 72 71 76 68, A Snobeck (Fra) 74 69 76 68
288 J Lima (Por) 69 73 73 73, P Kaensche (Nor) 73 69 71 75
289 M Tullo (Chi) 70 73 73 73
290 J McLeary (Sco) 71 70 76 73
291 P Golding (Eng) 73 70 75 73
293 G Shaw (NIrl) 70 73 76 74
294 L Bond (Wal) 71 71 78 74, S Surry (Eng) 75 68 76 75
DQ: 213 A Tampion (Aus) 69 72 72