Miyazato wins 2nd Evian Masters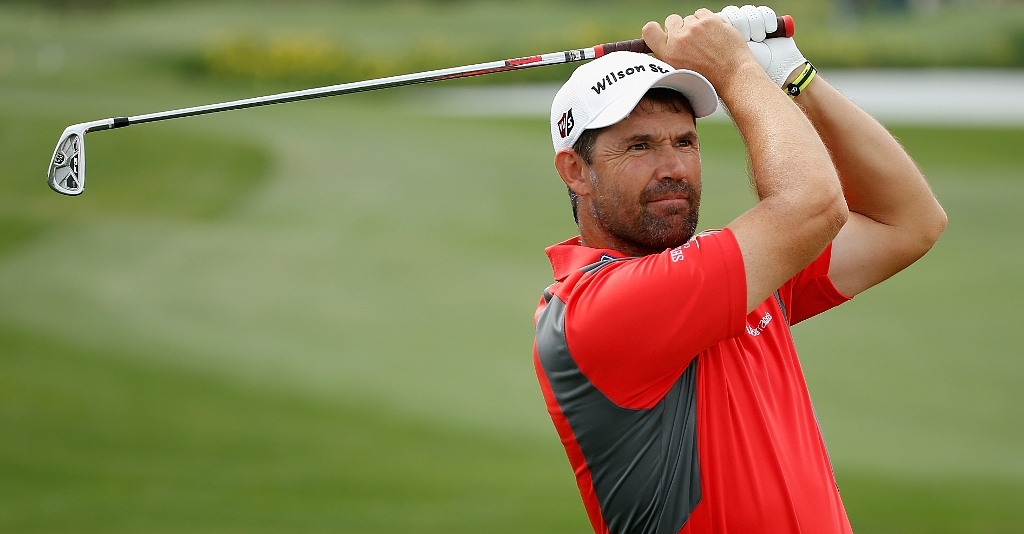 Japan's Ai Miyazato held off American Stacy Lewis to claim her second Evian Masters title in France on Sunday.
Japan's Ai Miyazato held off the challenge of American Stacy Lewis to claim her second Evian Masters title in France on Sunday.
The 5'2″ Japanese star, small in stature but with a large heart and an abundance of talent, vowed to gift at least some of her bumper €363,079.68 first prize cheque, if not all, to the victims of the earthquake that devastated northern Japan in March.
"I haven't decided yet what to do exactly, whether it'll be all the amount or a sum of it, but I'll definitely be making donations from these earning," said Miyazato.
The 26-year-old from Okinawa wears a button on her hat to publicise the foundation she created with fellow tour players Mika Miyazato and Momoko Ueda.
"I'm wearing this button because I want to get as much help and support from not just Japan, but from all over the world," she added.
"By wearing this button and playing, I have Japan in my thoughts, and gives me motivation to play well."
Miyazato won five times on the LPGA Tour last season and briefly held the world number one spot, but she admitted she had found it hard to focus on her game this season, as she was feeling for her friends in Sendai, where she attended high school.
"There were so many happenings the beginning of the season, like I said. Last year was last year, and then this year is going to be really fresh. So I'm just trying to take one tournament in a time. I just worked hard, and it's paying off right now," she said.
"This is my favourite tournament, so I'm really happy that I could win this tournament again."
Miyazato posted rounds of 68-68-67 and 70 to finish at 15-under par 273, two clear of American Lewis (70) and one stroke better than her winning total of 2009, when she defeated Sophie Gustafson in a play-off.
Starting the day with a two stroke lead, Miyazato birdied the third, sixth and eighth holes for an outward total of three under 33. She carded a further birdie and two bogeys – at the 12th and 14th – to come home in 37, but her victory was never really in doubt.
The closest threats came from In-Kyung Kim of Korea, who birdied two of her first three holes to get within a stroke of Miyazato's lead early in the round, and fellow Korean Ran Hong, who birdied the second to get within one.
Kim's challenge stalled and she finished 12 under in a tie for third with halfway leader Miki Saiki of Japan and American Angela Stanford, while Hong ended one back in a share of sixth with Norwegian Suzann Pettersen and American Morgan Pressel. South Korea's Shin Ae-Ahn, Swede Maria Hjorth and Japan's Mika Miayazato shared ninth at 10 under par.
This season's most successful rookie Caroline Hedwall of Sweden shot a final round 71 and ended nine under in a tie for 12th on her tournament debut alongside the world number one Yani Tseng.
Hedwall looked set to challenge for the title after four birdies in her first eight holes, but dropped two shots on the more difficult back nine.
"I'm very satisfied with my performance this week. It's been a great week," Hedwall said. "I've been hitting the ball pretty solid and I've been putting well so I guess that's the key.
"I started off really well. I was four under after nine and I struggled a little bit. I think the back nine are a little bit harder and it was harder for me, as I made a few bogeys, but I made a birdie on 17, which was nice."
"I had to shoot eight under today to win, so if I had a better first round I would have had a chance. I had it going on the front nine but it's hard to shoot eight under. I've done it before but it's hard on this golf course. The first six holes on the back nine are tough and a lot of the time you have your feet below the ball."
She and the rest of the field will now head straight to Carnoustie Links in Scotland for the Ricoh Women's British Open, a completely different type of test for the final major championship of the year.
TOP 10 LEADERBOARD
273 – Ai Miyazato (JPN) 68 68 67 70
275 – Stacy Lewis (USA) 69 67 69 70
276 – Miki Saiki (JPN) 68 67 70 71, In Kyung Kim (KOR) 74 68 64 70, Angela Stanford (USA) 70 66 69 71
277 – Suzann Pettersen (NOR) 73 67 69 68, Morgan Pressel (USA) 71 69 69 68, Ran Hong (KOR) 69 69 67 72
278 – Shin Ae Ahn (KOR) 67 69 71 71, Maria Hjorth (SWE) 67 69 70 72, Mika Miyazato (JPN) 71 68 68 71