Miyazato triumphs in Evian Play-off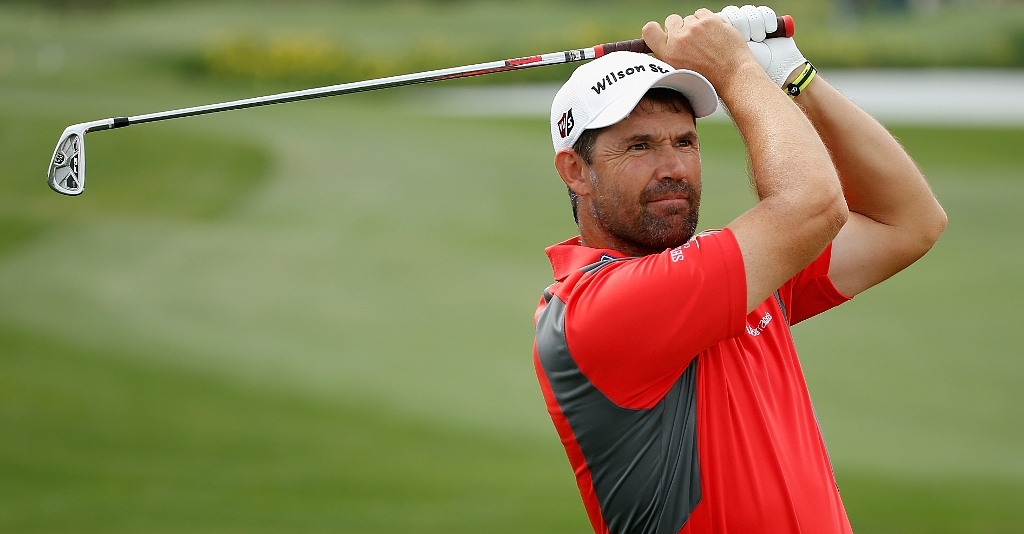 Ai Miyazato sank a putt from six feet to beat Sophie Gustafson in the play-off at the prestigious Evian Masters on Sunday.
Ai Miyazato, darling of the Japanese media, sank a putt from six feet to beat Sweden's Sophie Gustafson in a play-off at the Evian Masters in France on Sunday.
Miyazato, who won more than a dozen titles in her homeland while still a teenager, claimed her first victory on the LPGA Tour after posting a three-under 69 to first match Gustafson final's total and then went on to win the play-off at the first extra hole.
Gustafson, who shot a two-under 70 after holding a share of the lead overnight, twice lost the chance to win.
First, on the 18th hole, she watched an eagle putt stop agonisingly short of the cup.
Then, in the play-off, she missed a birdie putt from the edge of the green and had to watch as Miyazato held her nerve to nail the winning putt
Miyazato. a 24-year-old from Okinawa, is the second Japanese winner of the Evian Masters, her victory today coming 12 years after Hiromi Kobayashi won the event in a playoff in 1997.
"I feel very happy at the moment. I was dreaming about this when I was young, so my dream has come true. I feel great," said Miyazato, who earned a first prize of US$487,500, (€341,249.80).
"I didn't look at the score board until the end of the final round. I was just trying to make birdies and trying to control myself."
Miyazato posted rounds of 69, 66, 70 and 69 for a four round total of 14-under-par 274, sinking a 10 foot birdie putt on the 18th in regulation play to reach that score, before Gustafson tapped in for birdie to join her.
When Miyazato turned professional in 2003, the pint-sized, 5'2″ star was expected to take the world by storm, having already won the Miyagi TV Dunlop Ladies Golf Tournament as an amateur, having sealed the inaugural Women's World Cup of Golf in South Africa in 2005 with Rui Kitada and having won the LPGA Tour Q-School for 2006 by a record 12 strokes.
But it has taken her four years to earn her first LPGA victory, in her first-ever playoff and she is hugely upbeat about finally breaking through.
"When I had a good success in Japan I was still very young. I was just going for it, not scared of anything.
"But when I came to the States, I had to adjust to many things, like the culture, the language. Those things obviously played a huge part. I don't think the length of time that it took me to win was that important. I just feel that the four years that took me was very valuable."
Gustafson, who has won 22 events worldwide, shot a closing 70 but had some bad luck at the first extra hole when her third shot to the green landed 10 feet from the pin – but sat in its own pitch mark and made the putt from there really difficult.
Worse still she couldn't get her putter going today".
"I missed four putts from within four feet and that's what was different from the past two days. Right now I'm very disappointed," said the 35-year-old Swede who now lives in Florida.
"Right now I'm not focusing on anything. I need to let this week sink in and I'll go from there."
Welshwoman Becky Brewerton had held a share of the lead overnight, but suffered a nightmarish day today, her scorecard ruined by five bogeys and a double bogey as she hit a four-over 76 to tumble all the way down into a share of 13th place.
"It was a different situation," Brewerton said when asked what went wrong.
"The week as a whole, I finished eight-under. That was my best score here by quite a long way and even today when things weren't going well it could have been a lot worse.
"I kept my head and made some nice putts, especially on the front nine, to keep in it a little bit. It could easily have been different."
Na-Yeon Choi, another overnight leader, hit a one-under 71, and fell back into a tie for eighth.
Meena Lee had the best day of all, recording nine birdies in her seven-under 65, which catapulted her up to a share of third place alongside Cristie Kerr.
ALL THE FINAL ROUND SCORES
(Par 72):
274 Ai Miyazato (Jpn) 69 66 70 69 ( Ai Miyazato won at first play-off hole )
274 Sophie Gustafson (Swe) 71 66 67 70
275 Meena Lee (Kor) 69 69 72 65, Cristie Kerr (USA) 70 68 67 70
277 Helen Alfredsson (Swe) 70 69 68 70, Paula Creamer (USA) 70 67 70 70, Karrie Webb (Aus) 69 69 68 71
278 Na Yeon Choi (Kor) 67 68 72 71, Yuko Mitsuka (Jpn) 71 66 71 70, In Kyung Kim (Kor) 67 69 68 74
279 Mi Jeong Jeon (Kor) 70 73 68 68, Song-Hee Kim 71 66 72 70
280 Ji-Hee Lee (Kor) 70 75 68 67, Brittany Lang (USA) 71 70 68 71, Se Ri Pak (Kor) 72 67 70 71, Becky Brewerton (Wal) 67 68 69 76
281 Momoko Ueda (Jpn) 69 75 68 69, Anna Nordqvist (Swe) 70 70 70 71, Stacy Lewis (USA) 71 67 71 72
282 Maria Hjorth (Swe) 70 70 73 69, Ji-Yai Shin (Kor) 72 70 71 69, Ji Young Oh (Kor) 68 73 69 72
283 Shiho Oyama (Jpn) 74 68 75 66, Karine Icher (Fra) 68 69 77 69, Lindsey Wright (Aus) 74 68 72 69, Michelle Wie (USA) 73 70 70 70
284 Brittany Lincicome (USA) 71 71 72 70, Eun Hee Ji (Kor) 73 70 68 73, Wendy Ward (USA) 68 71 70 75
285 Johanna Westerberg (Swe) 71 74 72 68, Hee-Kyung Seo (Kor) 71 71 74 69, Chie Arimura (Jpn) 73 72 72 68, Rachel Hetherington (Aus) 70 74 71 70, Catriona Matthew (Sco) 74 72 69 70, Erina Hara (Jpn) 73 71 70 71, Natalie Gulbis (USA) 71 72 71 71, Jin Joo Hong (Kor) 70 71 72 72, Rebecca Hudson (Eng) 71 71 71 72, Hee Won Han (Kor) 73 71 68 73
286 Karen Stupples (Eng) 68 72 75 71, Pat Hurst (USA) 70 71 74 71, Kristy McPherson (USA) 72 68 74 72, Lorena Ochoa (Mex) 75 69 69 73
287 Katherine Hull (Aus) 74 72 74 67, Laura Davies (Eng) 71 73 75 68, Leta Lindley (USA) 72 72 72 71
288 Giulia Sergas (Ita) 75 72 72 69, Tania Elosegui (Spa) 73 70 74 71, Sun Young Yoo (Kor) 71 73 72 72, Suzann Pettersen (Nor) 72 71 72 73, Jee Young Lee (Kor) 71 72 72 73
289 Angela Stanford (USA) 75 71 74 69, Teresa Lu (Tpe) 73 72 74 70, Seon Hwa Lee (Kor) 69 74 73 73, Morgan Pressel (USA) 70 70 75 74, Diana Luna (Ita) 70 72 72 75, Amy Yang (Kor) 74 71 68 76
290 Jeong Jang (Kor) 72 73 75 70, Juli Inkster (USA) 74 72 73 71, In-Bee Park (Kor) 72 73 72 73
291 Hee Young Park (Kor) 73 69 76 73, Candie Kung (Tai) 70 74 71 76
292 Jane Park (USA) 75 71 80 66
293 Jade Schaeffer (Fra) 74 72 76 71, Yani Tseng (Tpe) 75 72 74 72, Anja Monke (Ger) 71 74 72 76
294 Anne-Lise Caudal (Fra) 75 70 74 75, Michele Redman (USA) 70 72 75 77
295 Caroline Rominger (Swi) 73 74 75 73
296 Marianne Skarpnord (Nor) 74 72 78 72
298 Mika Miyazato (Jpn) 71 76 77 74
299 Shi Hyun Ahn (Kor) 75 71 72 81
301 Maria Verchenova (Rus) 73 74 77 77, Melissa Reid (Eng) 75 72 77 77