Miyazato shares Canadian lead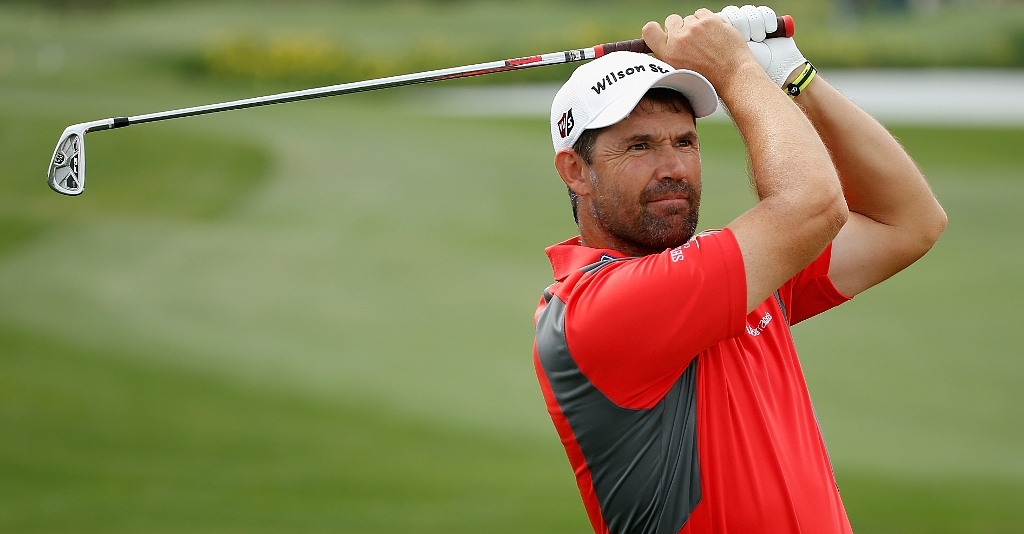 Japanese star Ai Miyazato and unheralded Swede Pernilla Lindberg are sharing the lead at the Canadian Women's Open.
Japanese star Ai Miyazato and unheralded Swede Pernilla Lindberg shared the lead after Thursday's first round of the CN Canadian Women's Open in Quebec.
The two front runners both shot 7-under 65s at the Hillsdale Golf & Country Club outside Montreal and will take a one shot lead into the third round over little-known Canadian Samantha Richdale, who birdied her final hole to secure sole third place after a 6-under 66.
Hawaii's Michelle Wie, the defending champion and World No 14, is lurking a further shot back in a two-way tie with Angela Stanford, one of the Americans who can never be under-rated.
Miyazato, a darling of the Japanese press, posted three birdies on her front nine and four more on the back, including one on the 18th where she only needed to hole a six-foot putt.
Fresh from an eighth place finish at the Safeway Classic in Portland – her fourth top-10 finish of the season – Miyazato, down from World No 1 for a short spell last year to No 7, appears to be finding her A game again.
"I had a really good feeling with my swing tempo today and was able to keep it going for all the 18 holes," Miyazato said.
"That's why I really had so many birdie opportunities out there. My iron distance control was really good, and I had a really good feeling with my putting as well. So that's why I shot 7 under."
Lindberg's 65, which included eight birdies and just one bogey, was her career-lowest round on the LPGA Tour.
Her previous lowest was a 68 which she shot in the second round of the 2010 Jamie Farr Owens Corning Classic.
Lindberg, a rookie on the LPGA Tour last year who is currently ranked 195th, has played in just eight events so far this season and has made just two cuts – her last coming at the Kia Classic in March.
Like many other second-year LPGA Tour players, Lindberg is focused on trying to find a way to put herself in a good position for next season and a strong finish this week would give her bid a big boost.
"I came out as a rookie last year, and I had to go back to Q school because I didn't play as good as I would have liked – or know that I can,"Lindberg said.
"I started off good the first couple of tournaments this year, but since then I've been struggling. Lately it's felt like I've been close, but I still haven't really gotten it together.
"So of course I've been putting too much pressure on myself to move up the money list. Today I was just patient, and finally all the good things that I know I have came together."
With the likes of defending champion Wie, Stanford, Korean star Jiyah Shin and the Kims, Song Hee and Mi Hyan, on their tails, Lindberg, Miyazato and the other front-runners are going to have to stay patient and work hard to stay up where they are.
Miyazato said she had a few nervous moments at the end of her round but it had nothing to do with her own score.
It was because, she explained, she was waiting to see if anyone would end what seemed to be an unusual streak.
Not a single person in Miyazato's group which included the USA's Stacy Lewis and Sweden's Maria Hjorth, recorded a bogey on Thursday.
Lewis shot 69 and Hjorth fired a 68 as the group combined to go to an impressive 14-under par for the day.
"It was amazing," Miyazato said of the bogey-free streak. "I've never seen this before so I was kind of nervous at the end. But it was really enjoyable to play with Stacy and Maria today. It was really fun.
It's been just a little over a month since Michelle Wie made the switch to a custom-made Nike long putter at the Evan Masters, and on Thursday the change certainly appeared to be working. Wie needed just 27 putts while shooting a first-round 67 and made at least two long putts for birdie, from 45 and 60-feet.
"I like my putter," Wie said. "I think there's been quite some talk about long putters over the last couple of weeks.
"I've been toying around with different grips and different ways to do it. But I think it's been feeling pretty good, and I've just got to keep working on it because obviously putting is something that I always need to work on and it's a very important part of the game."
TOP 10 LEADERBOARD