Mission Hills Golf Club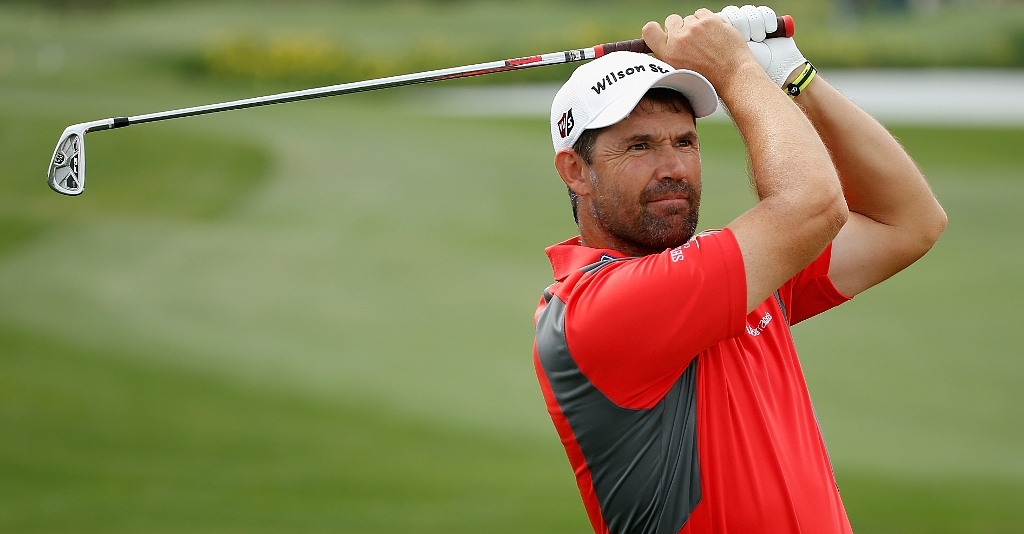 With 12 courses, Mission Hills Golf Club in China is easily the largest Golf Club in the world.
The Mission Hills Golf Club, which nestles among the rolling hills and natural lakes outside of Shenzhen in Southern China, and where this week's WGC-HSBC Champions is to be played for the first time, is easily the largest Golf Club in the world, boasting an incredible twelve 18-hole courses designed by a plethora of golfing superstars.
Jack Nicklaus, the greatest golfer of the 20th century and with 18 titles, still the winner of the most majors, was the architect of the first course at Mission Hills – the world-renowned 7323-yard, par 72, 'World Cup' course where the 41st World Cup was played in 1995
But it is Jose Maria Olazabal's course, a previous host of the WGC-World Cup, which is this week's venue for the WGC – HSBC Champions, almost certainly , because is is now the most challenging and, at close to 7,320 yards, the longest of all the Mission Hill courses.
THE OLAZABAL COURSE
Olazabal's design philosophy behind it was to create a beautiful, unique, harmonious and playable course for all golfers, but which would also be a stern challenge for the best professionals when played off the championship tees.
Numerous majestic vistas of untouched jungle and natural flowing streams create outstanding backdrops throughout the golf course.
The signature square tees, along with undulating concave paspalum fairways, are two distinguishing features of this true championship course.
The course features 150 sand bunkers which contain numerous contoured fingers, thick grassy vertical lips and deep 'bowled' bottoms.
Golfers will often be faced with an option on how to play each hole – take the safe and conservative route, or the risk/reward route that may result in anything from an eagle to a double bogey.
HOLE-BY HOLE – IN A NUTSHELL
Hole No 1 – 447 Yards Par 4
The opening hole features a downhill tee shot to a wide landing area with bunkers right. Favor the left side and receive a strong kick towards the center of the fairway. The second shot demands accuracy with a well bunkered green, especially the right side, which falls off severely. This is a strong opening hole to an equally strong course.
Hole No 2 – 175 Yards Par 3
This downhill Par 3 will play substantially shorter than its length would indicate. The green is well bunkered and offers little room for error except for short shots.
Hole No 3 – 548 Yards Par 5
The downhill tee shot will temp players to carry the bunker complex inside the left turn. If executed, balls will receive an enormous kick forward, bringing the option of going at the green in two. The green is slightly raised with deep bunkering left and an open channel cutting diagonally across the front about 30 yards short of the green. Risk/reward opportunity certainly is within grasp.
Hole No 4 – 441 Yards Par 4
Slightly uphill with a right to left dogleg, this hole will play moderately long. The landing area is wide but well bunkered and the green will accept run-up shots only to the left side. It will be necessary to hit two good shots here.
Hole No 5 – 176 Yards Par 3
High atop a hillside, this medium length Par 3 plays to a green site surrounded by bunkers and perched high above a steep drop-off yielding a spectacular view to the world of golf beyond. The back left pin placements can be attacked by feeding the ball from the center but too much roll will cause the ball to be sucked into a contained low off the green.
Hole No 6 – 476 Yards Par 4
Perhaps the most difficult Par 4, the demanding tee shot here requires a long, straight shot into a rather narrow fairway protected by bunkers left and out of bounds right. The green site offers adequate bailout right and ample run-up opportunity but this hole will certainly hold up as tough. The backdrop is quite spectacular.
Hole No 7 – 566 Yards Par 5
A double dogleg Par 5 that stays left to right around a long series of bunkers and then turning back left and dropping down to a green site with substantial bunkering, cross -bunkers will keep second shots honest and fairway is provided for balls that leak left. The green site is located at an angle with plenty of bunkering including a small pot at the front. The backdrop to the hole is stunning with high-vegetated slopes towering above.
Hole No 8 – 214 Yards Par 3
From super elevated tees, this long Par 3 plays to a very large green site with bailout room left but protected by a series of sinister, deep bunkers right. This hole, smartly played left will play quite fair but miss-hits right will be severely punished.
Hole No 9 – 573 Yards Par 5
Spectacular from the tee, this long Par 5 plays first to a narrow heavily bunkered landing area with little room for error but, because it is downhill, will be able to be played for position. As the hole proceeds, it then plays uphill to a green site with strong bunkering left. Second shots will need to favor the right side but such shots bring a forested slope precariously into play.
Hole No 10 – 404 Yards Par 4
Wicked, wild bunkering runs up the left side on this short but uphill hole. An accurate tee shot that flirts with the left edge will set up the easiest approach. Plenty of bailout is provided left of the green for those who do not wish to attack the right pins.
Hole No 11 – 568 Yards Par 5
A downhill, risk/reward double dogleg Par 5 that can be played conservatively or aggressively. Bold tee shots will bite off the right side but vegetation and a stream will swallow balls that leak too far right. The stream then cuts in front of the green creating differing lay-up possibilities. The green is protected left by bunkers and a pond. Played aggressively, the chance to shine or wreck is all too strong.
Hole No 12 – 457 Yards Par 4
Uphill and turning quickly left, this hole offers plenty of opportunity for long hitters to take it left over bunkers to cut off considerable distance into the green. The best angle is from the left as the slightly elevated green is well protected to the right. A beautiful backdrop of hillside vegetation frames this strong Par 4.
Hole No 13 – 241 Yards Par 3
Long and demanding, this Par 3 is surrounded by a very large area of turf and the green is the largest on the course. The front of the green is protected by a very deep, single bunker, which sets up a nice roll onto the green.
Hole No 14 – 401 Yards Par 4
Doglegging right, this short hole is easily negotiated if tee shots are kept to the left avoiding a long series of bunkers up the right side. The green is well protected but will accept shots that run up from the center. Very intimidating from the tee, this hole will play easier than it appears.