Miracle magic puts Stroud three clear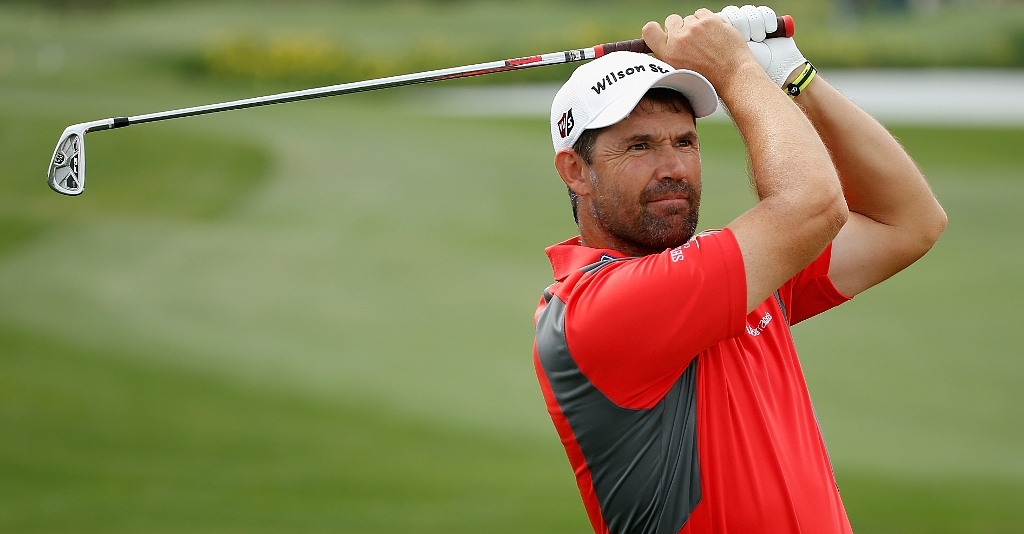 Unheralded Chris Stroud has upstaged the stars on the first day of Children's Miracle Network Classic in Florida.
Unheralded Chris Stroud has upstaged the stars on the first day of the fog-delayed Children's Miracle Network Classic in Florida.
The 28-year-old fired a spectacular 10-under-par 62 on a foggy and soggy Palm Course to take a three-shot lead into the clubhouse in this Disney World-based US PGA Tour season-closer before darkness suspended play with some players still on the course.
Weaving the kind of magic normally reserved for Disney movies, the 28-year-old used just 22 putts as he fired five birdies on the front nine and the same again coming home in his flawless round on the Palm Course, one of the two in play this week; the other being the longer, tougher the Magnolia Course.
"When you're not making bogeys, man, you can just shoot some great scores," said Stroud. "I'm just making a lot of putts.
"I got up-and-down every time when I had to. But The Palm course definitely has flatter greens. I'd say it's a little bit more difficult off the tee than the Magnolia course, but from fairway to the green and around the greens is much easier because it's much flatter. So if you give yourself a lot of looks, you can make some putts out there."
Compatriot Roland Thatcher finished his round at 7-under to take second place, but the American, who entered the competition at 179th on the money list, will need a win to retain a Tour card.
"Unless I win this event, I'm going to be heading back to qualifying school, and I just deserve it," said Thatcher. "I haven't put together four rounds all year.
"Obviously with the 7-under today, I'm in a better position to do just that [win], but my goal at the beginning of the week, you know, outside the chance of winning the tournament, my goal is just to get a little more momentum heading into Q-School and try and have some positive feelings about the game and hopefully be able to earn my way back out next year."
Quite apart from the ongoing drama for Tour re-qualification, all eyes will be on rookie sensation Rickie Fowler, who is still on the hunt for his maiden win.
Fowler opened his account with a 6-under 66, matching his opening round in the same event last year, to take a share of third place with fellow countrymen Jerry Kelly and Tim Herron, South African Brendan Pappas, and Australian Cameron Piercy.
Fowler has endured a demanding debut season, including a triumphant performance in the Ryder Cup as a wildcard pick and qualification for the WGC-HSBC in China last week – an event he has only just returned from. In fact, the rigours of travel meant that the 21-year-old didn't get a chance to practice on either of the two competition courses for this week.
"That was the first time I picked up a club since China.
"We hadn't seen the courses yet this week because we just drove up yesterday, so went off of last year's memory, and basically just – we had one book. Joe [his caddie] kept it all day and kind of figured it out as we went along."
Despite the handicap – and an early morning start – Fowler birdied his first two holes, taking the pressure off, and setting the tone for the rest of the round. His near-flawless round, which included eight birdies, was however marred by two three-putt bogeys on par-3s.
"It was nice to hit the first tee ball on the fairway and make a couple birdies. Making a couple putts definitely relaxed me a little bit. Like I said, we kind of just sat back and cruised around; nice day of golf besides the couple three-putts."
Fowler's debut season has been an unqualified success, but there is one accolade that has eluded him – a win. The young-gun has suffered two runner-up finishes and acknowledges that late flourish could tip the scales for the Rookie of the Year award between him and Northern Ireland's Rory McIlory, who secured his debut win at the Quail Hollow Championship this year.
"As of right now, I think it's coming down to Rory and I.
"If I happen to win this week, it definitely helps out. But you know, both Rory and I have had a great year. Obviously he's got the win on me. So we'll see what happens."
Fowler's early clubhouse lead was twice threatened, with Brendan Pappas and Tim Herron both going to 7-under before bogeyed their lasts to fall level with the rookie. Pappas' round included an ace on the 8th, and Herron had been flawless until the last; both players need a win to re-qualify for the Tour.
"It gives me some confidence," said Herron. "You know what, I've had a lot of must weeks, and I don't put must on it anymore. Of course you want to play well, but that just kind of happens. So I'm just trying to gain some confidence going into next year, and hopefully this can give me some confidence."
Chris Tidland was the only player in the top ten to have weathered the longer Magnolia Course, carding a 5-under 67 in challenging conditions to take a share of eighth overall with Jeff Quinney, Brian Gay, Tom Lehman, Charles Warren, and Rory Sabbatini.
"It feels great," said Tidland. "I played nice. I hit some nice shots, and then I made some great putts. I made a few from off the green and made a few 30-footers, which you know, you don't expect, but out here it's a long golf course, playing long. It's wet."
A fog delay in the morning lead to the round going long, and play was suspended due to darkness with fourteen players still on the course.