Mind games at the US Open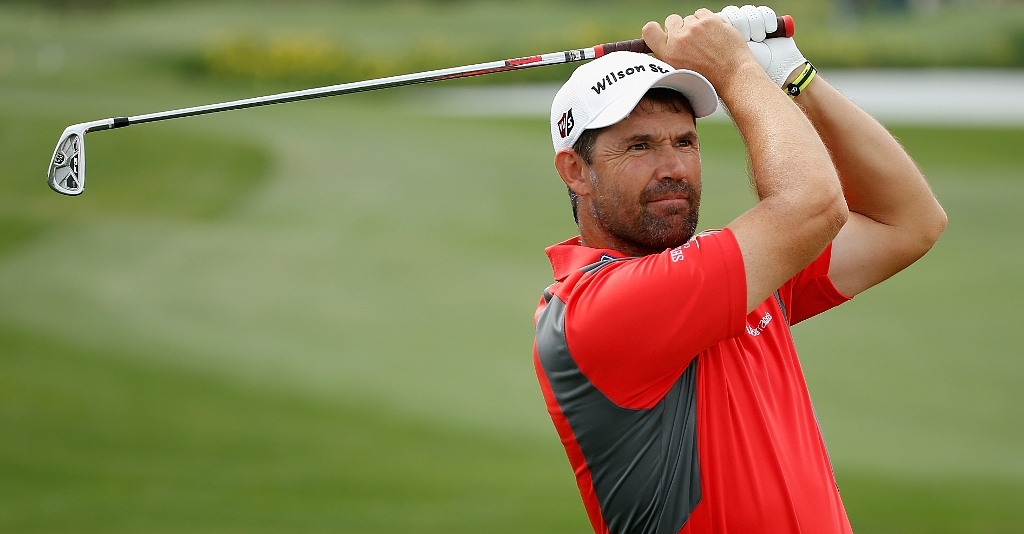 Golf psychologist Simon Houghton discusses Europe's 40 years of hurt at the US Open with Golf365.
Although European golfers have struggled at the majors in recent years, over the last 30 years they have generally been successful in the Open Championship and at the Masters – and Padraig Harrington even broke the European duck at the PGA Championship in 2008.
But the US Open has been a graveyard for European hopes since Tony Jacklin took the title in 1970.
This drought has taken on epic proportions, not least because the likes of Nick Faldo and Colin Montgomerie have come so close to breaking it.
We talked to golf psychologist Simon Houghton about the problem and he offered some advice to the group of players heading to Pebble Beach this week with European hopes resting on their shoulders.
Golf365: How do you explain Europe's recent record at the US Open? We've had no shortage of talent – Seve Ballesteros, Nick Faldo, Ian Woosnam, Bernhard Langer, Colin Montgomerie and Jose Maria Olazabal to name but a few – but not a winner in 40 years?
Simon Houghton: There are echoes of England's 44 years of hurt at the World Cup. The pressure of not having won gets greater with every passing year and that burden is passed down from one generation to the next. For a European to take the necessary strides to the US Open it is vital they put boyhood dreams aside and relieve themselves of the perceived burden of their country and continent. Also, from an imagery perspective, players like Lee Westwood and Ian Poulter should already be envisaging holding the trophy aloft – rather than sinking the winning putt as you might expect.
Golf365: How as a golfer should you prepare to take on a course you know is set up to play extremely hard?
Simon Houghton: If you go to Pebble Beach with a negative mindset, or a defeatist attitude, you are pretty much sealing your fate. When a course is tight and designed to test you, it is vital you stay positive. You have to accept that everyone will be in the same situation, and that you have every chance of winning.
One way of preparing positively is to use imagery (or visualisation as it's sometimes known). Your ideal round should be replayed in your mind to the point where you recognise every part of the course, and you see yourself playing as befits a US Open Champion.
Finally, you need to expect things to go down as well as up. Very rarely will a golfer play exceptional golf for the full four rounds. How you interpret the negative is what can mark you out as a winner – because your interpretation is what will help you bounce back, and stay in contention. When things don't go according to plan, is your glass half full, or half empty?
Golf365: Lee Westwood and Ian Poulter have come close several times but missed out at the majors. What do they need to do to get in the right mental place for victory?
Simon Houghton: Westwood and Poulter should remember they are playing for themselves, not for others. Every shot is in the present. The analysis of your performance is important, but this should be done back at the hotel – not on the tee after dropping a shot on the previous hole. When you play a shot, you should concern yourself only how you strike the ball, and where it is intended to land.
Start analysing your performance mid-round, or calculating your score on future holes, and it is a sure-fire way to start making mistakes.
Golf365: Westwood is paired with TIger Woods for the opening two rounds. How do you deal with intense media attention and large crowds like that?
Simon Houghton: Distractions can be a significant issue to golfers who are not used to the kind of circus that accompanies Tiger Woods at a major championship. In the case of Westwood, he has experienced this before, and so he can call on that knowledge to help him cope with the situation. If he wasn't as experienced, he would do well to plan for this in advance, and some recommendations include:
1. Use imagery to show the golfer acting calmly, composed, and confident as the crowds gather and shout during the round. See the golfer becoming immune to the situation, and almost feeding off the excitement generated by the attention.
2. Expect the unexpected. Ask yourself 'what would happen if…' For example:
'What would happen if there was camera flashing just as you were about to take an important putt?'
'What would happen if someone shouts out as you line up to tee off?'
'What would happen if Tiger is playing poorly, and you are leading the US Open?'
'What would happen if you have already dropped four shots in the first three holes, whilst Tiger is on top of his game?'
Then ask yourself, 'How would you have prepared for each of these situations?'
Golf365: What would be your advice to European players heading to the US Open this time around?
Simon Houghton: Forget about re-writing the history books; you are not playing for your country or continent. This is not the Ryder Cup, there is no burden. When you step out onto the first tee on Thursday, you know you have just as much chance of winning as the rest of the field. It is not the swing that differs between the eventual winner and the rest of the field, but the ability to make the shots that count.
Having the confidence to play the shots that are necessary, and the ability to focus one shot at a time, is what will distinguish the US Open Champion.

Simon Houghton's industry-acclaimed mental game solution 'Mindfocus for golf' is available now. For a free mental skills pack and to find out more visit: MindFocusForGolf.com.