Midnight Golf?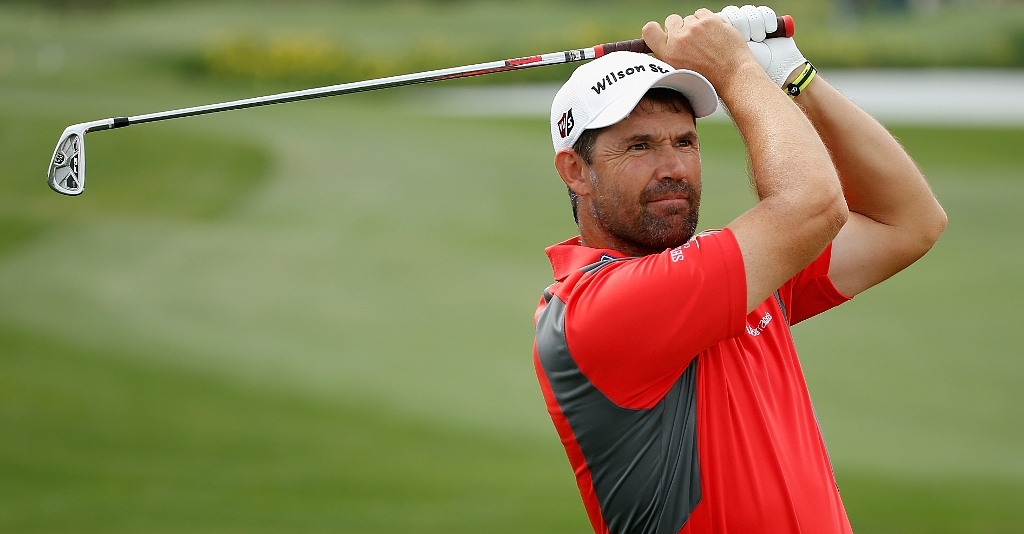 Mark Kendall heads to Estonia for a new kind of golfing experience.
Midnight Golf? Mark Kendall heads to Estonia for a new kind of golfing experience.
It would be fair to suggest that in recent years Estonia has developed a reputation, amongst British travellers especially, as a stag hot-spot more than a golfing destination. Indeed, only the most well-informed and intrepid golf travellers out there would view the former Soviet state as a potential venue for a golfing holiday, but that could just be about to change.
Golf is a relatively new phenomenon on these shores, but the game is beginning to command the kind of popularity that makes it such big business across the way in Scandinavia, from where many of Estonia's golf tourists currently flock.
When the country emerged from the former Soviet Block in 1991 to reclaim independence, the game did not exist at all. Indeed, just a few years ago there was only one golf course in the whole of Estonia, but the landscape is changing rapidly and the Estonian Golf Association now boasts eight of varying standards.
The trailblazer was the Niitvalja golf course, some 30 or so kilometres from the capital city Tallinn, which opened a nine-hole course back in 1993. Today it houses the Tallinn Golf Club and also a picturesque 18-hole lay-out that provided our first taste of golf the Estonian way.
The course weaves a charming, scenic path through some dense forest terrain and, while largely flat and not offering anything too stringent in the way of elevation changes, it is peppered with water hazards to keep you honest – or in my case, keep you reaching into your bag for replacements.
Wildly undulating it may not be, but at 6,411 metres and a par 72 it provides a more than fair test for golfers of all standards with the signature par-five 15th to an island green a particular highlight.
But while Niitvalja might be the pioneer, it is the Estonian Golf and Country Club that is now at the vanguard of the national golf scene. The EGCC offers 27 holes of golf located within a beautiful natural setting: the 18-hole Sea Course and the nine-hole Stone Course.
A baby it may be in terms of age compared to many courses – the complex was only opened in 2005 – but this toddler is already rubbing shoulders with the big boys in the playground.
Endorsed by the European Tour
Endorsed by the European Tour, it is one of only eight courses on the continent to secure membership of the PGA European Tour Courses group along with the likes of Quinta de Lago in Portugal and PGA Golf de Catalunya in Spain.
Further evidence of its burgeoning reputation came recently with the news that it had been selected as the venue for the European qualifier for this year's World Cup at Mission Hills in China.
It is easy to see why such honours are being bestowed on the EGCC when you step out on to the Sea Course – a beguiling mixture of beauty and devil with the wonderful coastal scenery complimenting an undoubtedly challenging lay-out that will have even the most proficient low-handicappers hoping their A-game comes to the party.
At over 7,000 yards it is a true championship track with the elevation changes and natural features provided by the stunning plot on which it was created serving to ensure that both length and guile are needed to tame it.
The facilities away from the course are just as impressive; a traditional yet striking-looking clubhouse that provides everything you would expect and more including meeting rooms, saunas (a real Estonian staple), a club-shop, an excellent top-floor restaurant with superb views of the surrounding environment and even a history room displaying artefacts found during an archaeological excavation of the golf course.
While there are numerous luxurious villas already in place on the site, in the years to come five separate golf villages will be established around the Sea Course boasting a total of 125 villas, with each village designed by a different architect.
Left-field experience
But while Estonia is becoming evermore accomplished in the more traditional aspects of the game, its northerly location can also offer something a little more left-field for the experience junkies amongst you – midnight golf.
For some the idea of hacking around in daylight can seem daunting enough so why on earth try in the middle of the night? Well Estonia in summertime is a place where the skies don't stay dark for long and it's more than possible to tee off in late evening and squeeze in a round in the eerie twilight surrounds.
It helps to play with special 'tracer' balls that flash for up to five minutes after being hit – especially for those like this correspondent who aren't averse to a trip to the rough stuff.
Our experience of midnight golf was complicated slightly by a rather unwelcome bout of rain and wind that accompanied us around the EGCC's nine-hole Stone Course which ended up making it nearly pitch-black golf, although the unforgiving elements only added to the lay-out's unquestionably British links-style feel.
Of course the other benefit of midnight golf is that you can easily sneak in a beer or two before heading out and in the name of journalistic intrepidity I felt duty-bound to indulge before teeing off in the gathering gloom.
The fact I seemed to swing the club better than at any other point during the stay is probably an indictment on my game, but it was also partly a sign that the surreal conditions force you to remove much of the complication from your mind and swing away with freedom and belief.
To the non-believers out there I can assure you it is worth trying, but for those who remain unconvinced you can always skip the midnight golf and do as much of our party did and prop up the bar – and in Tallinn itself there are bars aplenty to prop.
Medieval town
It is not a big capital city by any means – with around 400,000 inhabitants – and is certainly easily-navigable on foot. As a medieval town (and on the UNESCO World Heritage List to boot) it comprises much of the old, with quaint, winding cobbled streets, but an ever-increasing amount of the new as befitting one of the most rapidly-developing economies in the Baltic Sea region.
The central square provides a stunning focal point with market stalls by day and a buzzy, sociable feel by night as tourists and local socialites mingle in the plethora of bars, cafes and restaurants that line it.
The whole place exudes vitality with people very much embracing their still relatively newfound freedoms – golf itself just one such.
To further underline the game's growing status in the country, the EGCC recently saw more than 350 people take advantage of a promotional day offering free play with its directors confident they are on the right track to fulfilling their heartily virile aspiration of "building up a club that is so famous that members will want to put their sons' name down for membership on the day they are born".
But don't let that fool