Mid-air fire scare for Westy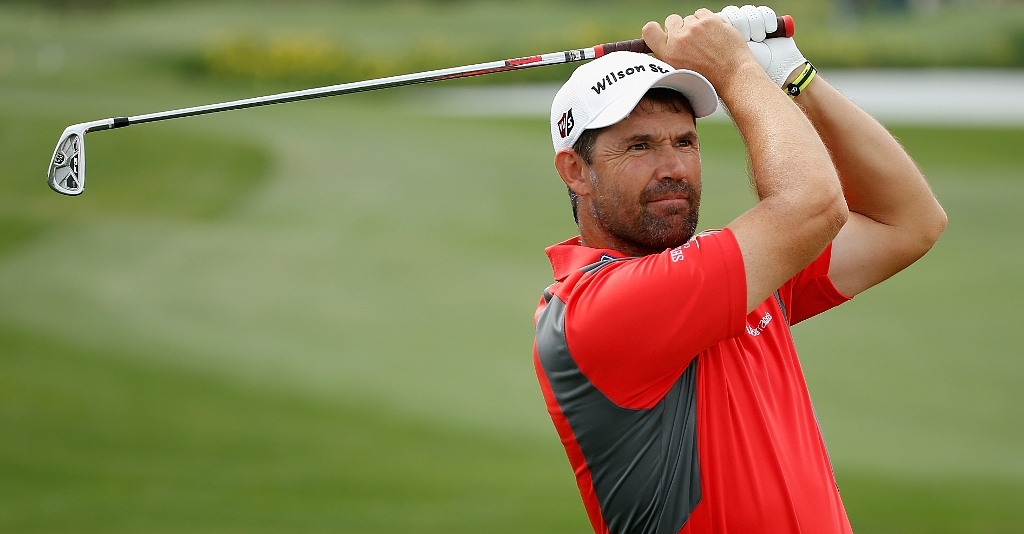 Lee Westwood was involved in a mid-air scare while jetting to Augusta National for this week's Masters.
Lee Westwood was involved in a mid-air scare while jetting to Augusta National for this week's Masters.
The world No 2, fellow English Masters hopeful Ross Fisher and manager Chubby Chandler left Houston on a private jet after the Shell Houston Open, but the plane was forced to make an emergency landing after a cockpit fire broke out.
Before going out to practise on Monday, Westwood, last year's runner-up at Augusta, told reporters, "We were only a couple of minutes out of the airport, but I must say it was a bit scary.
"It never looks good when you can smell smoke and you turn round and see the pilots have put the masks on.
"The smoke was coming from the cockpit and they told us later they couldn't drop our masks because they feed oxygen into the cabin and if there was a fire the oxygen would have fanned the flames.
" The plane came down in a bit of a nosedive because you obviously have to get down as quickly as you can. I was all right but Ross and Billy didn't look good. Billy crossed himself a few times and looked terrified when we went into the nosedive.'
Foster admitted that 'for a minute I thought I was a goner' as the plane was met by three fire engines, racing after it down the runway.
'It turned out there had been a small fire somewhere in the instruments,' said Westwood. 'It's amazing how it puts things in perspective.
'I was having a bit of a chuckle afterwards because I'd come off the 18th green steaming after ripping it all day and sticking my ball in the water at the last. After missing a stack of putts, I thought that was the perfect way to end a rotten day. But it seemed it hadn't ended yet.'
After a three-hour wait in Houston, a replacement private jet was found and this time the party flew to Augusta without any problems.
Westwood added that this was the second time he had been involved in a flying incident in a private jet.
'I had the fire engines following us once before in Switzerland, because the landing gear hadn't come down properly,' he said.
Westwood looked pretty composed and well over his unnerving experience when he played nine holes on Monday with three of Europe's bigger hitters: Henrik Stenson, Miguel Angel Jimenez and Jose Maria Olazabal.
He also confirmed that the new putter that had frustrated him on Sunday was still in his bag.
Monday was the first day of practice at which spectators were allowed on to the course and, as ever, they came in their thousands.
Unfortunately, Tiger Woods, thew man most wanted to see, wasn't there.
He spent time on the course and used Monday to be with his children
Among the British contingent who did play some practice golf were US Open champion Graeme McDowell, Justin Rose and Ian Poulter, who live close to each other in Orlando, Florida.
McDowell has been hard at work with coach Pete Cowen trying to iron out flaws that have recently crept into his game and saw him miss the cut at the Arnold Palmer Invitational. The work seems to have paid off.
He hit the ball superbly going through the tough three holes that make up the infamous Amen Corner.
FOOTNOTE:
The Mail Online reported that Rickie Fowler, who is one of golf's free spirits when it comes to golf apparel, found out pretty quickly that the 'good old boys' of Augusta are not too keen on that sort of thing when he arrived for an interview with the media and wore his golf cap turned the wrong way round as the home boys of the US like to do..
He had hardly sat down when Ron Townsend, the Augusta member sitting next to him, asked him to turn the cap around..
"But they can't see my face," Fowler said in response to the request.
"Turn the hat around,' came the unsympathetic reply.
Fowler did just that with no further argument. He had learnt a little more about Augusta National first hand