Mickelson 7/1 for US Open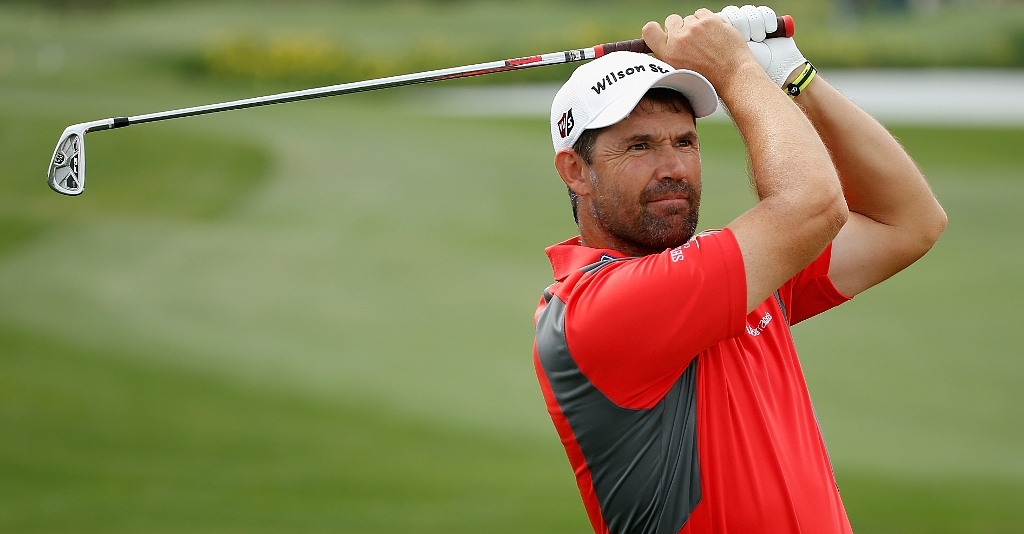 Sky Bet have installed Masters champion Phil Mickelson as 7/1 second favourite in this year's US Open betting.
Sky Bet have installed newly crowned Masters champion Phil Mickelson as 7/1 second favourite in this year's US Open betting.
Tiger Woods heads the field at 11/4, while England's Lee Westwood is an 18/1 chance to get his maiden major win at Pebble Beach in June.
After securing his third Masters win on Sunday, Phil Mickelson's odds of winning the Grand Slam this year are 125/1.
Lefty has finished second, third and third in the last three majors and is 7/2 with Sky Bet to achieve a top-ten finish in all three remaining majors of 2010. It's 5/2 that he claims two major titles this year and 12/1 that he wins three.
Sky Bet's golf betting spokesman John Rhodes said: "With Mickelson seemingly in prime Major form again, he is a 7-1 shot for the US Open in June, when it will be staged on a course where he has won the AT&T Pebble Beach Pro-AM three times.
"Tiger Woods won by 15 shots the last time the US Open was held at Pebble, so it will be hard to see the world's two best players out of the frame once again."
Sky Bet make Mickelson 6/1 to defend his Masters title next year, while four-time winner Tiger Woods is the 9/4 favourite and England's Lee Westwood an 18/1 shot.
There was no fairytale return from a five-month break at Augusta for Woods, the clearly disappointed four-time Masters champion finishing joint fourth with KJ Choi and then saying he planned to take another break to sort some things out.
In the circumstances, Sky Bet are offering odds on how he will fare in this year's remaining majors, going 6/5 that he fails to win any of them.
Sky Bet make the world number one 5/4 to land one major title in 2010, 9/2 for two and 20/1 to win all three remaining majors.
Says Rhodes: "Tiger, despite not being on his full game and after a five-month absence, still managed a fourth-place finish at Augusta, and with two of the next three majors at two of his favourite courses, Pebble Beach and St Andrews, he will fancy to get at least one major from a turbulent year so far."
Lee Westwood's quest to land his maiden major is 1/6 to extend into 2011 and he is 4/1 to win one major title this year.
Some odds being offered by Sky Bet
2010 US Open betting
Woods T 11/4
Mickelson P 7/1
Els E 14/1
Harrington P 16/1
Westwood L 18/1
Stricker S 22/1
Poulter I 25/1
Goosen R 25/1
Ogilvy G 28/1
Casey P 28/1
Furyk J 28/1
Villegas C 33/1
Kim A 33/1
Watney N 40/1
Mahan H 40/1
McIlroy R 45/1
Kaymer M 50/1
Johnson D 50/1
O'Hair S 50/1
Choi K-J 50/1
Phil Mickelson Major wins 2010
One 4/11
Two 5/2
Three 12/1
Grand Slam 125/1
Woods 2010 Majors wins 2010One Major 5/4
Two Majors 9/2
Three Majors 20/1
Lee Westwood Majors 2010
None 1/6
One 4/1
Two 20/1
Three 300/1
Major top ten grand slam
Woods T 8/11
Mickelson P 7/2
Westwood L 12/1
Kim A 22/1
Poulter I 22/1
Mahan H 40/1
Choi K-J 50/1
Watney N 50/1
Yang Y-E 66/1
Couples F 125/1
Barnes R 250/1
2011 US Masters
Woods T 9/4
Mickelson P 6/1
Westwood L 18/1
Els E 25/1
Poulter I 25/1
Harrington P 25/1
Casey P 28/1
Kim A 28/1
McIlroy R 33/1
Goosen R 33/1
Watney N 40/1
Villegas C 40/1
Kaymer M 40/1
Mahan H 40/1
Choi K-J 40/1
Stricker S 40/1
Furyk J 40/1
Ogilvy G 50/1
Schwartzel C 66/1
Johnson D 66/1